How Valentine's Day Eve Night Turn Into A Horror Night!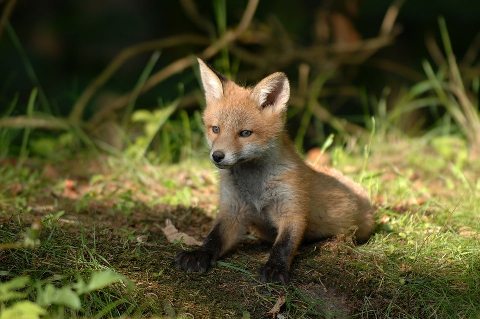 It was Valentine's Day Eve, when Robert and Eva were gone for Valentine's date as the BF and GF duo wanted to spend their Valentines Eve together and both of them decided to spend their Valentines Eve in a jungle of the remote area of their house as they wanted to spread romance around because on the season of love it was love in air.
Suggested: Miss Rita Saw Something On The Christmas Eve & On The Christmas Night
So it was 13th Feb, story of the 1990s era, when both Robert and Eva, went for a date and coincidentally, it was the Kiss Day, also which all lovebirds celebrate before the Valentine's Day of the 14th Feb and then they can enjoy their valentine's day too.
Now on 13th Feb after taking their snacks in the evening, which was chips and coffee and pizza and then they go for a long drive, so that they can reach in the jungle area. They carried their important kinds of stuff, like, dress and all and a bed, pillow, bed sheet and tents.
Their friend's John, Rozy, and Margaret also gave company to Robert and Eva and went with them in the jungle to celebrate the Valentines Eve. Now at 7:15 PM the group of five friends reached the jungle where they arrange their bed, tents and all.
They also carried their dinner with them from the home, which was, bread and butter toast, alongside some egg boils and orange juice. Now they all completed their dinner, in the jungle area and have some chit chat with each other to fall asleep in their respective tents, where they also arrange their beds.
How Valentine's Day Eve Night Turn Into A Horror Night!
Somehow, in the midnight, when all of the five friends were in their deep sleep, Eva saw a scary dream that someone is trying to kill her and an unknown girl arrive in her rescue.
Because of the scary dream, Eva, was just sweating, though, it is not summer, it is February month, and suddenly, she also wakes up from her sleep, because of her scary dream, to feel something uncanny, or to heard some strange noise, which she decided to follow so that she can find out what kind of noise it is?
So now without, disturbing anyone, Eva, go out from her tent and started following the noise and she started wondering in the jungle that she also lost somewhere in the jungle and she goes to the dense area of the forest.
In the dense area, she saw a young girl, she can be at the age of 23, and she was very beautiful sitting under the tree and she is writing something with the light of the candle.
Eva tries to find out who is this girl, as with the candlelight, Eva catches some glimpses of the girl. Eva now goes to the girl and asked her what she is writing in this midnight in this dense jungle area, the strange girl. Did not reply anything and look at Eva.
Eva is shocked to see that she is the same girl whom she saw in her dream and the girl was trying to rescue her from the killer and Eva was very scared to see her and she became mute.
Before Eva can ask anything to the girl the girl became disappear but there was a note Eva founded, after the girl disappear.
In the note, it was written that stay alert from Robert because he is a pervert. Eva is shocked to read so, as she is really in love with Robert, and she can't trust and hear any bad words for Robert, with whom she come here to rejoice the Valentines Eve.
She just throws the note and somehow comes back to her tent and sleep beside, Robert by holding him. And next morning it was Valentine's Day, Eva forgets about her dream and last night event, instead, she is being focused on it how to celebrate the Valentine's Day with her BF Robert?
She did not discuss what happened with her in the last night and wake up in the early morning. Now Robert is also wake up and she asked Eva to go with him in the sunny morning to the dense area of the forest and Eva said, yes, as she wanted to spend some time with Robert.
Meanwhile, the friends of Eva and Robert went to brought breakfast and now in the jungle only Robert and Eva alone and they are also in the dense area of the forest where it is Robert tries to molest her as Robert think that it is he is Eva's boyfriend so he has right on Eva.
Now Eva realized the note she read it was true and it is Robert is a pervert. With her teary eyes, Eva said to Robert that she hates him and she also slapped to Robert for trying to molest her and trying to touch her inappropriately.
But due to it was Robert developed a lust for Eve, he just tried to touch her and also started forcing her for sex, and Eva is revolting on the same, she is trying to save her but Robert is beating her trying to rape her and also kept torturing her.
Eva is now cursing this Valentine's Day and she prayed to God if somebody comes to rescue her and she is shocked to see the same girl arrive now with whom she met on the last night and she appeared in front of Robert.
Now Eva is stunned to see that Robert is scared and shocked to see the strange girl and it was the moment or time when Robert confessed that before dating Eva, he used to date Soniya, in 1987.
And it was 1987 Valentine Day when at this same jungle co-incidentally, he went with Soniya for the date and in this jungle when Robert tried to rape her, Soniya committed suicide, by banging her head in the same tree, under which she was sitting on the last night.
And now Eva realized that it was Soniya's soul with whom she met on the last night and it was the dream which she saw on the last night was a premonition.
Eva is very sad and shocked to see the real face of Robert. And she felt very bad and sad to see the real face of Robert, and she said to Robert that she cut all kinds of relationship with him. In the meantime, 3 friends of Eva and Robert also come and they also sad and shocked to see the real face of Robert.
Now all 3 friends of the Robert and Eva come towards supporting Eva and they criticized on seeing the real face of Robert.
Everybody now comeback on London from the Jungle area and they boycott Robert. Eve, is unhappy, to get ditched by Robert but she is happy that her eyes get open and she sees the real face of Robert finally.
Now Eve comeback in London and she forget Robert, she also decided to start her new life now, but she wonders and feels uncanny with it that how a dead girl Soniya's soul came in the rescue of her from pervert person like Robert.
Disclaimer: This article is only created for your entertainment. It has nothing to do with reality.
We don't believes in ghost or any superstition and we are either not promoting it.
And we will suggest that you should not also believe in ghost or any kinds of superstition.