What Is Sextortion? How Can You Stay Safe From Online Fraudsters Who Want To Loot Your Money?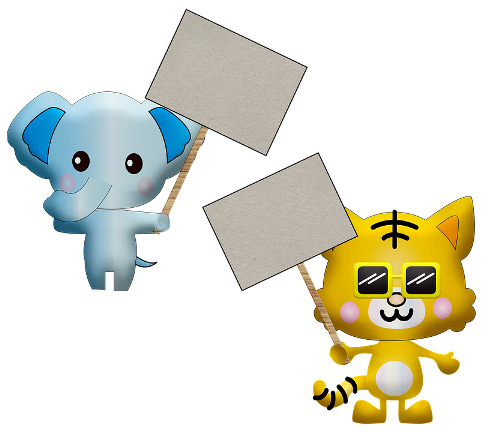 The advent of cheap data and 24-hour access to the internet network has helped us in several ways. Everyone has directly or indirectly benefitted from it.
But at the same time, several types of online crimes have emerged. It's quite difficult to explain how such a type of crime has no definite modus operandi. Every tech-savvy person has to go through some kind of harassment from online hackers and tech-smart fraudsters.
The ultimate target of all online cyber criminals is to loot money from gullible people. Nowadays, SEXTORTION has become common. Any person working online has a chance of encountering people who indulge in such an activity.
What Is Sextortion?
Without going into technicalities, I want to explain the meaning of this term to you in lucid and simple language. It means an online fraudster blackmails or tries to threaten you with dire consequences if you don't pay them.
The victims of sextortion can be both men and women. And it's difficult to track these cyber frauds because they are technologically smart and often change their SIM cards/ phone numbers and devices.
Sextortion means when someone tries to blackmail you or get your morphed images and video leaked online even if you are innocent. They want money. But here is the cache—never pay them any money. You should instead file police cases to bring them to book.
Types of Sextortion Techniques You Need To Stay Aware Of
WhatsApp Video Fraud
It is a type of sextortion in which a female tries to befriend a boy. The female (fraudster) usually makes use of social media to reach out to boys. They randomly try to do friendship with the boy first. Once the rapport becomes strong, the girl insists on a WhatsApp number.
Now, once you give a number to her—you are trapped. Immediately, the girl dials your WhatsApp number and asks you to join the WhatsApp video call. When you join in, the girl starts getting naked in front of you; before you understand anything the girl copies your face to blackmail you using fake porn videos or images.
What Should You Do? 
Every one of us is a social animal. We want to make new friends. But in the digitally-driven era, online friendships can do more harm than good. Choose your friends wisely.
Try to activate the Facebook lock profile picture option.
Don't talk to random people on FB or other social media platforms.
Never give your mobile/ WhatsApp number to any stranger.
When someone insists on your WhatsApp number or mobile number, block them.
When someone asks you to pay for a particular charitable cause that you've never heard about, you can block that person.
Just because the other person has a girl's DP, it doesn't necessarily mean she is a girl. It can be a boy also.
Apart from accepting video calls from office/ school/ loved ones, don't accept video calls from unknown numbers or strangers.
Many social media platforms such as Instagram and Facebook offer free video calling facilities. Stay cautious.
whenever someone tries to connect with you on video calls. Simply disconnect the call and block them.
You Watched Porn, Now Pay Money
First of all, you shouldn't watch porn movies or videos. Even if you watch, there is no need to fear. Watching porn privately on your device is completely legal if the site you are visiting is not banned in India.
Never visit a website that promotes child pornography, it's a crime and you can be arrested anytime.
Don't try to visit websites that are already blocked by the honourable courts.
Never use techniques like deep web to watch a particular movie or image that is not available normally online.
Never share any explicit images and videos with anyone.
Don't try to imitate or emulate any act or position that you see in porn films. It can be life-threatening for you.
You must know that all porn stars are professionally trained artists. They know what they are doing. Also, they have easy access to medical facilities in case of any emergency. All videos are not shot simultaneously. Just like any other Hollywood or Bollywood films, similarly, adult films are also created part by part.
If you are lawfully watching adult films in your home alone, nobody can question you.
Here's what you need to know:
If a website asks you to download anything or click any link, don't do it. It can invade your site and install spyware or malware into your system.
Never mention your debit card/ credit card details anywhere on any porn websites. Most of these websites are known for their data breaches!
Out of nowhere if you saw a message asking you to make payment because watching porn is illegal in your country; turn off your device immediately.
The government won't ask you to pay a fee for watching porn. It will first detain you to understand if you have done anything illegal while visiting a particular site or not. Only if you are guilty, you may need to pay a fine and face punitive actions, too.
Facebook Fake Friend Help Request
It's another common way of looting people. Unlike sextortion, the cyber criminals here try to exploit your kindness here. A fraudster changes their DP and uses a picture of any of her friends.
Suddenly, the fraudster will send you a Facebook message asking you Hi or Hello. Immediately, they will ask you to send money using GPAY or PAYTM or UPI for a medical emergency.
On receiving such a message, you should use your brain. Don't get swayed by emotion. If you personally know the person whose DP the fraud is using—you can directly call them and understand if they really need money or not.
If you don't know that person well, ignore the message.
In Conclusion 
Always remember that once the money is gone, it's gone forever especially if the beneficiary is a hi-tech criminal. Think thousand times before making any online payment using net banking/ UPI/ Credit card/ Bank transfer/ or Debit Card. Even the law enforcement agency may not help if you share sensitive information with cyber criminals either intentionally or unintentionally. Stay Safe, Stay Cautious!