Life Is Like A Local Train Of Mumbai Carrying Millions Of Commuters Of Different Ages, Backgrounds, Thoughts, Ideas, And Nature To Their Respective Destination,"- Author Sagar Mavani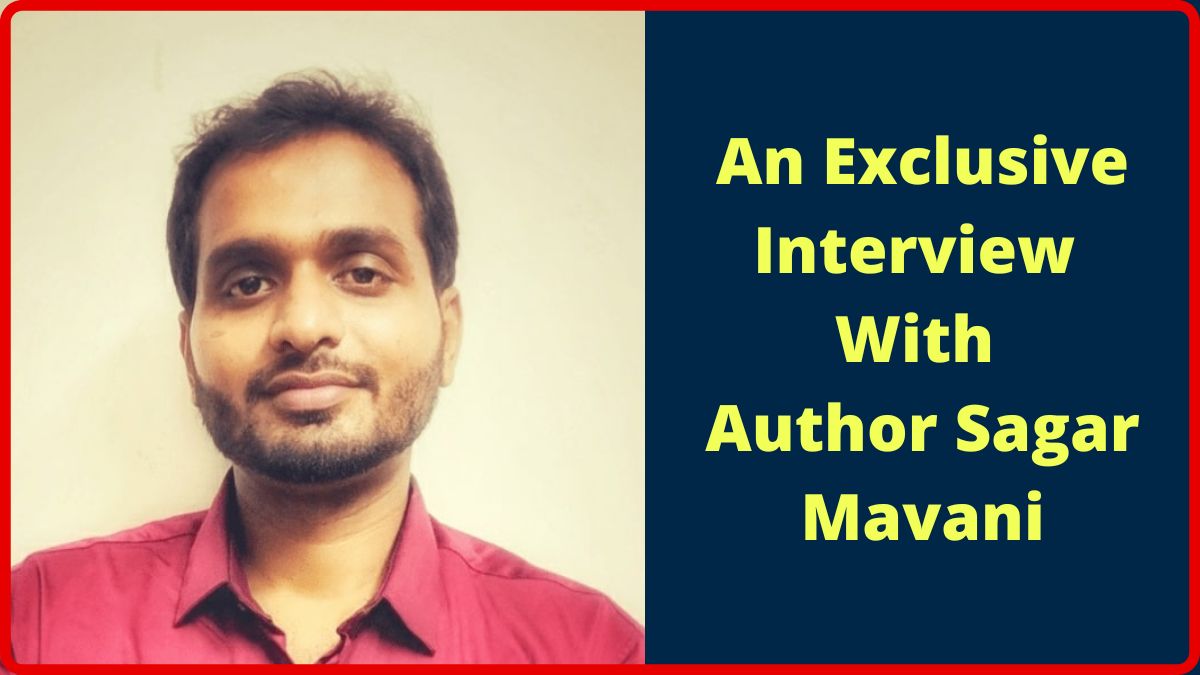 Last week, we met Author Sagar Mavani. He is an absolutely phenomenal gentleman with enormous talents, and sense of humor.
His book "G for Gobar" was released a few weeks back and is available online, too.
We asked several questions to Sagar for this exclusive interview, and he honestly answered all our queries with full explanations.
We hope our readers will enjoy reading this interview and also learn a lot of thing. We want to thank Sagar for sharing some time for TheCheckerNews from his busy schedule.
Here are the excerpts:
Hi Sagar! Welcome to TheCheckerNews. Please briefly introduce yourself.
Hello. Introducing myself has been one of the hardest parts of my life since school. When I hear 'Introduce yourself', imagery of an ocean of past and present experiences rises in mind, leaving me mute for seconds. Don't know where to start. Anyway, despite my post graduation/masters  in Marketing and sales that needs openness, I have been a content writer since 2013 quietly tapping on the keyboard in any corner at any place.
So, you are now ready with your new book release, 'G for Gobar.' Please briefly tell us something about it. 
The book is set in the times between 2012 and 2016 about a bizarre journey of three corporate employees leaving their high-tech jobs for "Gobar". They decide to establish a startup to sell gobar upla (cow dung cakes). Yes!  You heard it right: Gobar! Unlike other startup entrepreneurs aiming to revolutionize the existing markets with smart technology, these three folks take to the unbeaten countryside path. They learn about the high demand for the items made of cow dung and urine in the overseas market and begin to tap both, international and domestic market. However, their journey isn't easy. The cost of being too greedy comes in different shades.  Soon, they get an arrest warrant for selling cow dung! Why an arrest warrant? You have to read the story!
People might laugh at the subjects I have chosen, but let me tell you some facts. 
America holds four patents on the use of cow urine. They had applied for and got the patents way back in a period between 2000 and 2002 when we were mesmerized by Kal Ho Na Ho ringtone in GSM phones.  Delhi-based Asim Rawat, a high-tech engineer, left his well-paying job and started a Gaushala. A Mumbai-based exporter started selling incense sticks made of cow dung to Japanese back in 2003 and made millions.
Likewise there are many stories of people including startups ushering into this field.
How has been your professional journey so far?
I did my masters in Marketing, Sales and Advertising. One of my personal blogs was published by DNA back in March 2011 during my masters. And that inspired me to try writing as a hobby and then profession.  Along the journey, I freelanced for major movie production houses as a script and screenplay writer, a subtitle specialist and a dialogue translator.  The biggest hey-day was when I got to translate for a major Hollywood animation film (I am contractually obliged not to disclose it) and a couple of other English movies. 
Was writing your childhood hobby? Which is your first literary work?
I was from a vernacular medium school with five language subjects on the platter: Marathi, Hindi, Gujarati, Sanskrit and English.  Writing had never been on my childhood hobby list. In fact, I could not express thoughts and ideas through any of them. It's only after learning and mastering most facets of the English language from a local language academy during my High school years, I began to express myself and write better in English. 
Although I used to scribble or write and narrate poems or any creative ideas to my classmates (they were bored to death), I could not concretely focus on any literature work back then. G for Gobar is my debut literary work.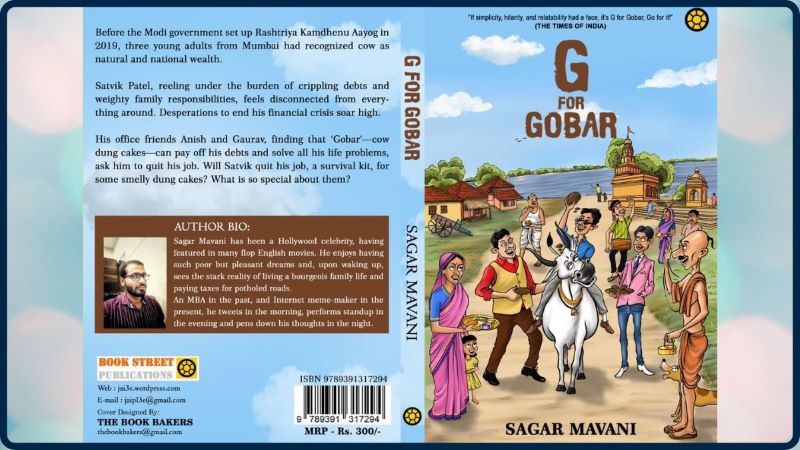 Can you please speak a few words of motivation and inspiration for young writers?
I am not a big name or an elephantine penman in the literary world. All I can say…you got to read, read and read (which I did not initially…that's a mistake I have made). Read anything you like or dislike. Reading great works (or even the flop ones to know why they flopped) will enrich your imagination, creative thinking and of course vocabulary. Writing then will be easier. 
What are your current literary projects in hand? How do you manage time for writing?
My second book is over and has been submitted to my literary agent The Book Bakers. I am on the third, a nonfiction. I cannot spill the beans now. 
I write between 3 and 5 in the morning. Then jogging between 5 and 6. Rushing for office 9 to 6. Whenever possible, I write while traveling by train. Getting back home at 8. Dinner and some good time with the family. Back to bed by 10:30 only to get up at 4 to write.
Do you also run a website or blog site? Please share some links so that our readers can read your works. 
Currently I have no blog. But yes, I do have my YouTube channel that has subscribers more than the remaining hair on a balding man. By the way, I released a promotional song for G for Gobar on YouTube, you can check it out  here https://youtu.be/gk-SFnjIZTk 
Who are your favorite authors? Do you prefer reading novels or short-stories?
Like I said I have recently jumped into reading and exploring. I like to read the works of Yann Martel (Life of Pi), Amor Towles (A Gentleman in Moscow), F. Scott Fitzgerald (The Great Gatsby) and more.
Finally, let us know the philosophy of your life. How do you take stress and manage work-life balance?
Life is like a local train of Mumbai carrying millions of commuters of different ages, backgrounds, thoughts, ideas and nature to their respective destination. Laugh or cry, argue or fight, love or hate, we all are in the same train, awaiting the stop we are destined to get down at.  For stress and work-life balance, I prefer to eat what my tummy needs (not my tongue loves), hit the jogging track, 45-min workout, chanting, meditation, family time and catching up with school friends once in a while.
G For Gobar Is Available for Purchase On Amazon Kindle, Flipkart & Amazon
(Thanks a lot, Sagar, for this Amazing interview. We wish you very best in life and future ahead.)