6 Social Media Tips For Writers And Authors to Follow Now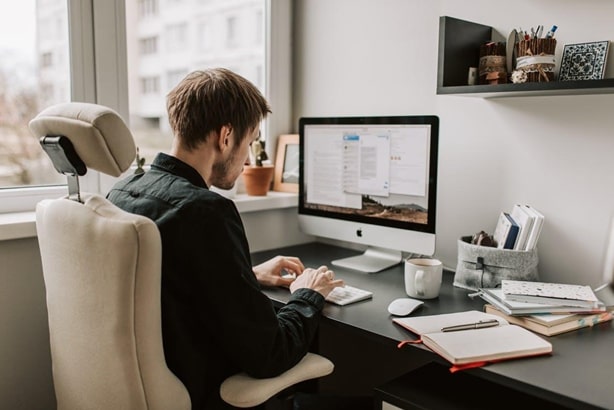 If you are not using social media, you are missing out on publicizing your work to millions of users. Writers should optimally use social media for online publicity and visibility.  
But using social media is not easy. There is huge competition from all sides. Other writers are also using social media, and if your content is not appealing, readers may ignore your content. You may end up not reaching out to your potential readers. 
You should follow a meticulous social media strategy for enhanced visibility on social media channels.   
Here are 6 vital tips for writers to make the best use of social media: 
Register Your Profile On Social Media Sites 
Writers can't stay isolated, especially when so many young readers are looking for quality materials on social media to read on.   
You should get yourself registered on Facebook, Twitter, LinkedIn, Goodreads, and various other platforms to promote your work or voice your opinion about various issues.  
Be consistent and regularly post your content on social sites even if the rate of engagement is low. 
Don't forget you are on social media to interact with readers. You shouldn't miss out on any opportunity to interact with them in any manner whatsoever!
If somebody likes your post, say thanks! When someone asks you a question, answer it. 
Start Following Other Writers 
A writer should always respect other writers. You should follow them. It can help you know about their forthcoming projects and allow you to interact with them. You can also directly talk to them through personalized messages and enhance your professional rapport with them. 
However, you shouldn't copy their social posts. Don't follow their social media strategies. Be creative. Create your own social media strategy. If your strategy doesn't work, you can create a new strategy after three or four months. 
You can post your content at appropriate time slots that fetch maximum traffic. Make interactive posts like quizzes, polls, fill-in-the-blanks, etc to grow your followers base and increase your engagement ratio.  
Make A Compelling Social Media Profile  
A writer should have a compelling profile. A one-liner may not work. You must have a concise and compelling online profile that gives readers enough information about what you do.  
Your profile needs to be accompanied by a high-resolution photo. A compelling profile is the first thing that attracts a reader. Don't ignore it. Many followers check the profile of the writer first before following them. So, try to make your profile more attractive and expressive. 
Stay Positive And Don't Be Harsh 
Don't use social media to vent your frustrations. Never criticize other writers or readers. Your voice is important but don't be too loud over trivial issues. You should stay cautious about making any controversial remarks on your social media channels. It can have a negative impact on your literary career.
Don't Get Disheartened By Low Followers Count    
Followers on social media don't certify your success or failure. So, you shouldn't get disheartened if only a small number of people follow you. 
All you have to do is interact regularly with your existing followers and keep posting interesting social media posts. They can provide vital feedback about your books or social media content. It can help you a lot in your pre-book launch survey or research study. 
Time Management Is Crucial 
Creating social media posts and publishing them online is time-consuming. As a writer, you may not get enough time to spend online on social media. It can cut short the time you otherwise would've spent on writing articles, stories, or content. You need time management skills to manage your time better. Also, you can use some online tools to schedule your post and keep track of their performances. 
On average, you can dedicate at least an hour every day to social media. And enjoy the rest of the time towards writing a book, article, or blog post.  
The Final Word 
At the end of the day, you should never forget that you are a writer. So, writing should always be on top of your mind. But you can't undermine the ever-growing importance of social media. Without publicizing your work and promoting your books online, it's difficult to get success.