"My Passion for Travel Changed Everything in Life. I Am a Happier and Much Contented Person Now," — Rashmi Vanwanii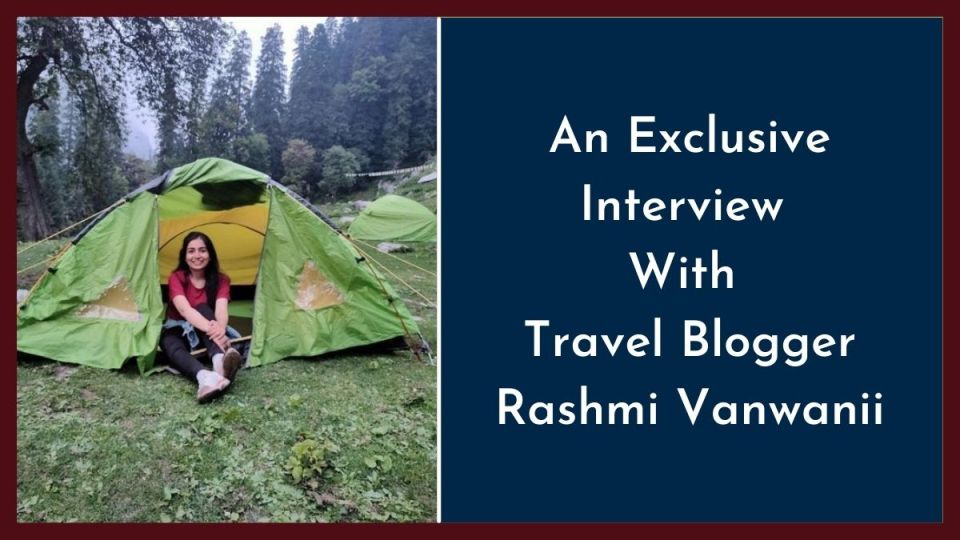 Rashmi Vanwanii is a travel blogger based in India. She loves traveling and exploring new places, meeting new people, and of course, understanding their cultures and traditions.
Despite working as a full-time banking professional, she still manages time for her travel. It's her passion. Interestingly, she not only enjoys traveling with her friends, but she also enjoys solo travel. But her journey from a passionate traveler to a well-known travel blogger was not easy. It has been full of many roadblocks and other hindrances with which any girl can easily relate to.
Last week, we invited her for this exclusive interview on TheCheckerNews, and she gracefully accepted it. We are extremely delighted to share her interview here. We asked her lots of questions and she honestly answered all our queries.
So what are you waiting for?
Here are the interview excerpts!
Hi Rashmi. Welcome to TheCheckerNews. Please briefly introduce yourself.
Ans: I am a full-time employee in a foreign bank and also a blogger & digital marketer by profession. Aboveall, I am an avid admirer of mountains. Eschewing touristy things and sightseeing, I prefer to trek or travel to remote corners in search of extraordinary stories. I started my travel journey in 2017. It was my trip to Rishikesh with cousins when I first witnessed the extraordinary beauty of mountains. My first time in the Himalayas turned into an obsession. Before this beautiful phase of my life, I was an ordinary middle-class family girl who followed all the stereotypes of Indian society from getting good grades in study to enrolling in university and getting a good job. My passion for travel changed everything in life. I am a happier and much contented person in my present life. Above all, my family who believes travelling was just a mere pass time for me, now supports me.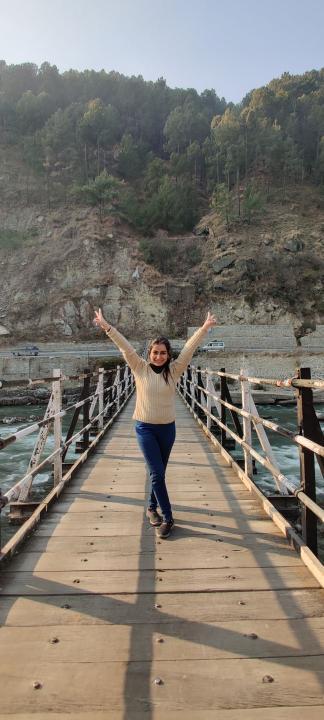 You are an avid traveller. Please comment how you started your journey as a traveller.
Ans: I was never a travelling kid and my childhood and teenage years were spent vacationing at my maternal and paternal families place. But one trip that changed my outlook on travel was my trip to Rishikesh in 2017. I was a bundle of nerves when I went on that trip, but since then, there has been no looking back. This trip made me fall in love with mountains and I also found my passion for life – Blogging. After that, I covered almost all of Himachal, exploring the unexplored. Started putting my thoughts and experience into a blog and launched my own website Nomadifying. This journey so far is roller-coaster and exciting every day.
What are some of the essential stuff that all travellers (both male and female) must have in their backpack?
Ans: I've always been a minimalist, so seeing another traveller with a massive rucksack that dwarfs their figure makes me shudder. However, it isn't a bad idea to carry a few extra goods that will improve your comfort and enjoyment of the trip as a whole. Just be careful not to overdo it. Some essentials that you should consider bringing on your next trip are versatile clothes, toiletries, a comfortable pair of footwears, packed food items, power bank, pouches, pepper spray, compact stainless pot, and much more.
How was your experience dealing with the covid-19 lockdowns, when you couldn't go for a long trip? How did you deal with that situation?
Ans: In my life, Covid was more than a thunderclap. All of my ambitions and projects came to a halt. It took some time for me to process, but I did see it as an opportunity to post and interact with people more on social media. Because people no longer travel, I've chosen to suspend all work on travel guides for the time being and put my efforts on producing more inspirational content, such as this post How To Get More Instagram Followers For A Travel Account? (nomadifying.com)
Recall some of the difficult moments, which you have successfully overcome in your life.
Ans: Before talking about my ups and downs, I want to clear a misconception that being a travel blogger is not a piece of cake. It counts on money, health, family, geographical changes and many more. I had faced a couple of challenges being a blogger but the major was to convince and make my parents understand my passion for travelling. Why do I want to explore mountains? Being an ordinary parent like in Indian society, my parents has plethora of questions but with time they understood and I made them believe. Now, they watch my social media posts and like my work.
What is your ambition in life? Are you moving towards that direction?
Ans: At present, I am a full-time employee in a foreign bank but moving forward I want to continue my profession as a Travel blogger and live my passion every day.
Many people get confused about how to start travelling. We don't understand which places to see first and which one later. Explain.
Ans: Travelling is a wonderful experience for an individual and everyone should witness it. There may be anyone on this planet who doesn't like to witness mesmerizing sunrises, lush green beds, enchanting birds, the magnificent mountains, the beautiful flowers, and the authentic food that holds value of their culture. If you are new to travelling and don't know where to start. Make a list of things you like to see in a place and what is your budget. After that you can do your research checking travel blogs on websites like Nomadifying – Because Happiness is Travelling-Shaped. Also, you can take help of social media to make your mind.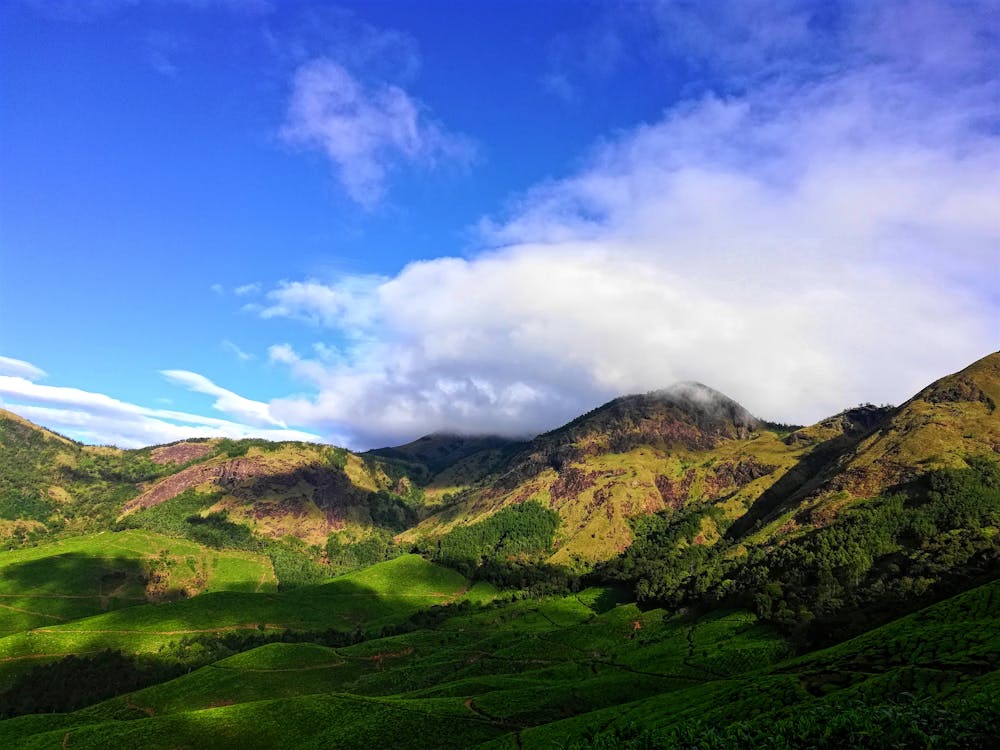 What is solo travelling? Why has it become so popular in the last few years? As a solo traveller, do you miss hanging out with friends?
Ans: Solo travel is empowering, invigorating, and indulgent all at the same time. You have complete control over where you go and what you do (ok, excusing the direction from your tour or resort manager). You get to meet new people who you might not have met otherwise. And who knows, if you're single in the married sense, you might find someone deserving of a more permanent connection. The point is that solo travel is enjoyable. It's audacious and perfectly representative of a time when we may be self-reliant and adventurous without fear of being judged. Solo travel does not have to imply being forced into an unfavourable scenario.
Your travel articles are indeed informative and well-written. Please share your website link so that our readers can also read your blog/ website.
Ans: You can check my website Nomadifying – Because Happiness is Travelling-Shaped and its social media page Rashmi Vanwanii-Instagram.
Finally, please tell us how many places have you already visited so far in India and abroad and which are your dream destinations that you wish to visit at least once in your lifetime?
Ans: As of now, I have travelled in india so far. I have explored the complete area of Himachal and partly sites of Uttrakhand. I have also covered few towns of South india i.e Goa,Ooty, Coorg, Mysore, coonoor and some from Rajasthan like Udaipur,Mount Abu, Jaipur. My dream destination for now is Seychelles.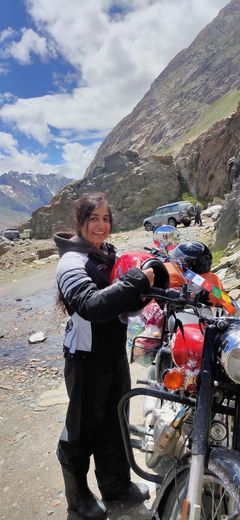 (Thanks a lot, Rashmi, for this fabulous interview. We wish you a great life ahead.)