I Love Indian TV Serials | Life Enriching, Sophisticated, Imaginative, Creative And Sweet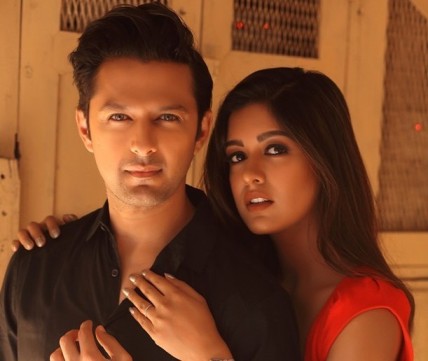 I have reached that stage of life when I can't consider something wrong just because a few individuals don't like it. When it comes to Indian TV serials, I actually love them. I"m ashamed and terribly upset that so many people say negative things about Indian TV serials round-the-clock.
I am not only disheartened, but also shocked because of it.
Well, I've been watching Indian TV serials since I was a school-going kid, and these serials helped me become what I'm today.
Just because your friends are watching some so-called great web-series on OTT platforms and flaunting about the same repeatedly doesn't make those web series any better. I also personally find English TV series not any special or so-called best either.
https://www.instagram.com/p/B3MavI5Bs-Q/
I"m a creative person and, I know what goes behind producing a single episode of a TV serial. So, I usually refrain from making any comments about any TV serials be it in English or the other trending web-series these days.
I can only speak about myself. And I really love Indian TV serials.
1) Indian TV serials r highly creative. They have stories and stories each day.
2) Most serials directly or indirectly aim at showing the empowered status of women in the society and how they fight against each and everyone to attain their legal and fundamental rights.
3) Indian TV actors r are rocking too and thoroughly professional. They are brilliant actors.
4) Everyone works for around 14 hours to get a single episode shot. So, before making fun of TV serials — first analyse why are you doing so?
5) We, in India, have lots of TV serial choices to choose from: be it romantic, action , mystery to fantasy and many more. Yes, you can't beat Indian creativity. You can watch any or all of these depending upon your personal preference and choice.
https://www.instagram.com/p/B_AlN64HCLu/
6) Indian TV serials give a huge number of jobs to so many creative and thoughtful people. So, respect these creative people!
Making fun of Indian creativity won't take u anywhere.
I ❤ Indian TV serials and actors and actresses who are part and parcel of the same. These TV serials helped me relax a bit in the evening after a hard day's work.
https://www.instagram.com/p/B_bwxNrHUKL/
If you don't like, then don't watch but don't say all Indian TV serials are bad, meaningless and bad. Each serial has to portray several character into right and wrong side. So, that's why their appearance are different and it becomes difficult for a non-creative person to grasp the hidden meaning from the same!