Sita Ramam: Plot Analysis | Movie Review | Mrunal Thakur & Dulquer Salman | Theme & Climax | Kashmir & Hyderabad | India, Pakistan, Love, Emotions & Mystery | New Movie Release 2023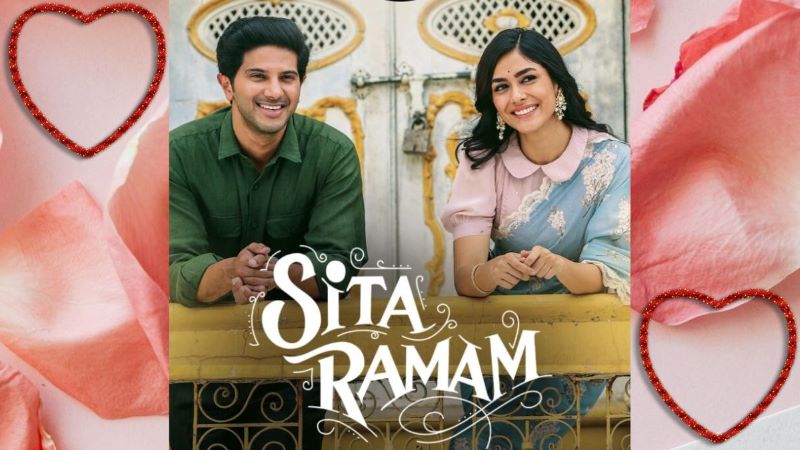 The film starts with letters and ends with letters. Between those letters and jotted hand-written lines, there are memories, secrets, and truth. 
When Ram (Dulquer Salman) joined Indian Armed Forces, he had no fears. He was an orphan. He had nothing to lose. No one to cry if something happened to him. But destiny planned something else for him. 
In a few years, he found the love of his life, but he couldn't retain it for long! 
His supreme sacrifice for the nation transcended everything!  
Sigh!
The two hours of absolute suspense, scenes of vintage innocuous romance, drama, action, emotions, and everything. 
Sita Ramam is not a movie that can be described through words. Only your emotions will speak when you watch this film.
However, I am here trying my best!
Please read this review that I wrote from my heart. I've never watched such a beautiful film ever. 
And the Story Starts…
Ram was a young, handsome, and chivalrous soldier. He can do anything for his motherland. But he was logical and rational, too. He never wanted to do something, which can shake humanity or can trouble innocent people.
As a helpful colleague, Ram was a go-to man for MADRAS REGIMENT. He enjoyed spending time with his colleagues, cracking jokes in between.
A Radio Session Changed His Life! 
While talking to a radio channel, Ram admitted that he was an orphan and had no one else in his life except his job and colleagues.
But that's when a beautiful girl, Sita Lakshmi, came into his life like a whiff of fresh air.
Soon, she flooded Ram with fan mails and love letters.
What initially sounded like a simple crush mail, turned out to be a life-long lesson or blessing, perhaps, for Ram!
Interestingly, Sita (Mrunal Thakur) kept her address secret to remain incommunicado. 
Her mails or letters continue to intrigue Ram as he didn't know who the mystery girl was?
But the mystery was revealed soon, when Sita in one of her letters gave a hint of where she could meet Ram, and as they say, the rest is history.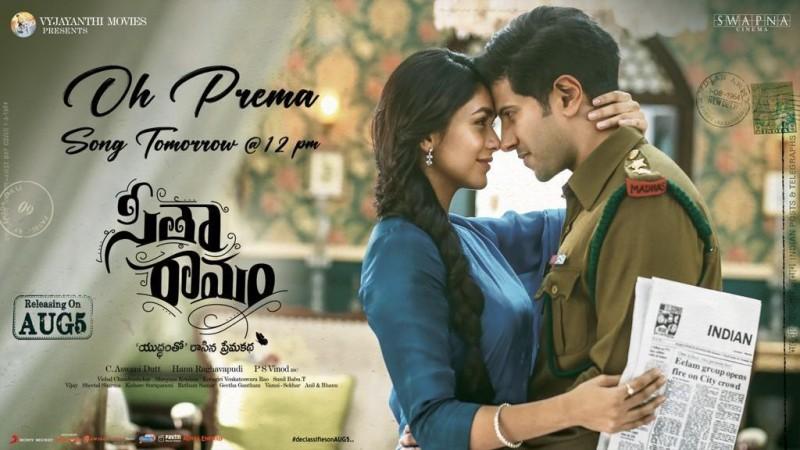 In the Midst of An Identity Crisis? 
Sita was actually Princess Noor Jahan. She kept her identity under wraps because she knew that Ram would stop meeting her if he came to know about her. But Ram is Ram. Unlike any other guy, it didn't take too many days for Ram to find out who she was. However, that didn't deter Ram from falling in love, well you can say, true love, with Sita. 
Both Ram and Sita belong to two different religions, and they came from different family statuses. 
While Ram was an orphan; Sita (aka Princess Noor Jahan) was from an influential Hyderabad Nizam family lineage. 
Could Destiny Help Ram Sita Unite?
When Ram proposed Sita, the world came to a standstill. Innocent Sita doesn't know whether to say yes or no. Not knowing what to do next, she simply ran away. 
Stunned Ram left for Kashmir where he was on duty. But Sita was adamant. She also went to Kashmir to disclose her feelings for Ram. She was also ready to marry Ram and start a new life!
But Then… Humans Propose, Gods Dispose
Let's Go to Past
Kashmir was not just the place where Ram was on duty, it was the same spot where Sita saw Ram for the first time in her life and what followed next were the emotional outbursts of love and happiness when she started texting Ram through letters, signifying how much she loved him.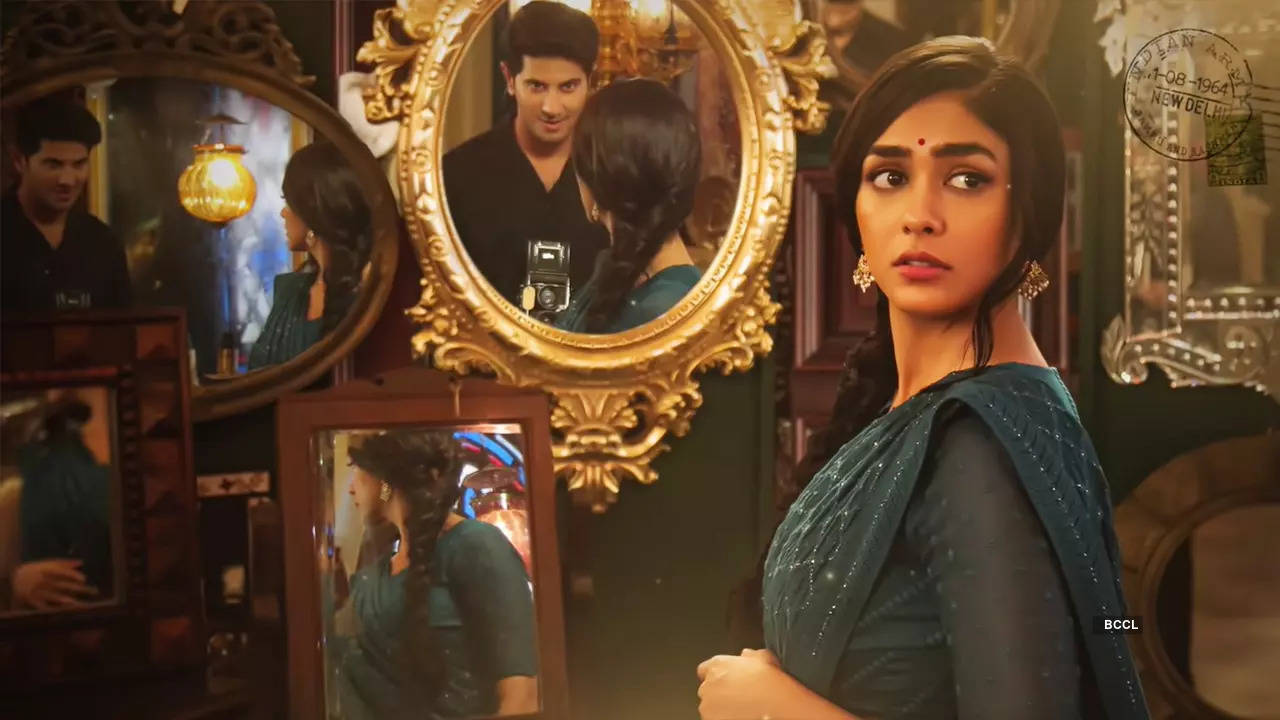 How Did Sita Meet Ram First Time?
Long story short. Sita went to Kashmir from Hyderabad for a few days' visit. But she didn't know that she would be engulfed in a riot.
It was there… Ram, not knowing who he was fighting for, bravely fought against terrorists to save Sita's honor, dignity, and life.
Though Sita saw Ram at her first glance, the latter was so much engrossed in his moral responsibility to save her that he didn't bother to look.
And That's How the Ram-Sita Saga began. 
Let's Come to the Present
Not knowing whether it was right or wrong, Sita ran away from her princely house in Hyderabad to meet Ram in Kashmir. But their unison was short-lived as Ram went on a secret mission for which no one had any idea.
It was this longing that kept Ram and Sita waiting for each other forever.
At the Battle Front…
While fighting against terrorists, Ram was stuck in a situation where he could either save himself or a little child. Despite what his fellow colleagues were saying at that time, he chose the second option. 
In order to save an infant, who was relentlessly crying, Ram turned to a burning house to save her. But he was soon arrested by Pakistani soldiers along with his senior VISHNU.
Who knows that humanity can never win in times of war!   
Ram got punishment for prioritizing humanity when everything was burning. 
The little girl who he saved that day was a Pakistani soldier's daughter. And it changed Ram's life forever!
For this, he had to make the supreme sacrifice for the nation. He was not a traitor! He was a pure soul whose life was all about love, valor, and sacrifice.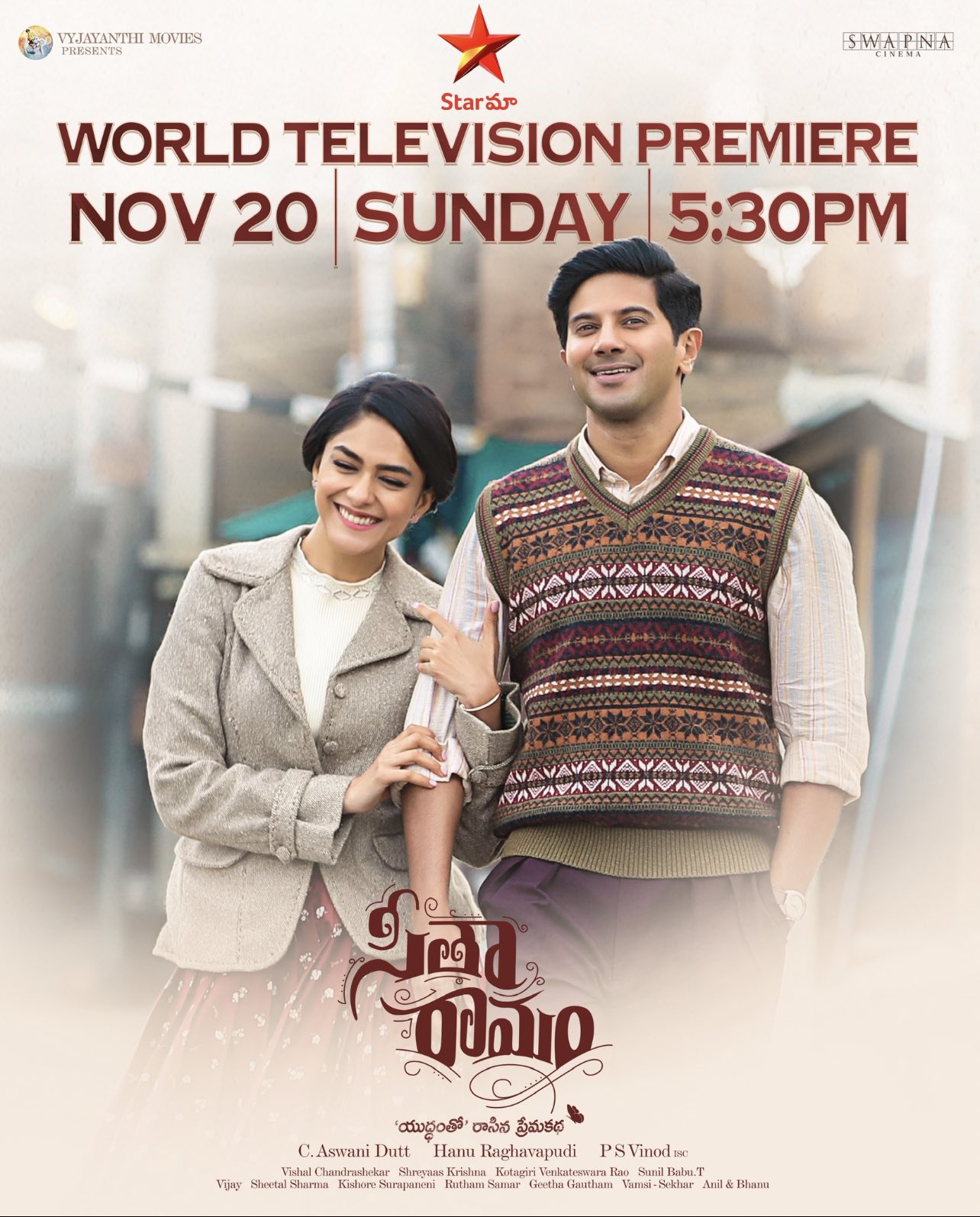 Summing Up
Sita waited and waited before a 20-year-old letter revealed that Ram was no more.
But Ram continues to live inside the hearts of every person who stands for righteous causes, irrespective of region, religion, culture, caste, or gender. 
Hats off to the director, and actors (Rashmika Mandani, Dulquer Salman, and Mrunal Thakur) for their stellar work. The background music also did its magic.
My Rating: *****/5 (Five out of Five Stars)