My True Literary Journey Started at 9, When I Wrote My First 50,000 Word Novel," — Authoress Tiffany Hepworth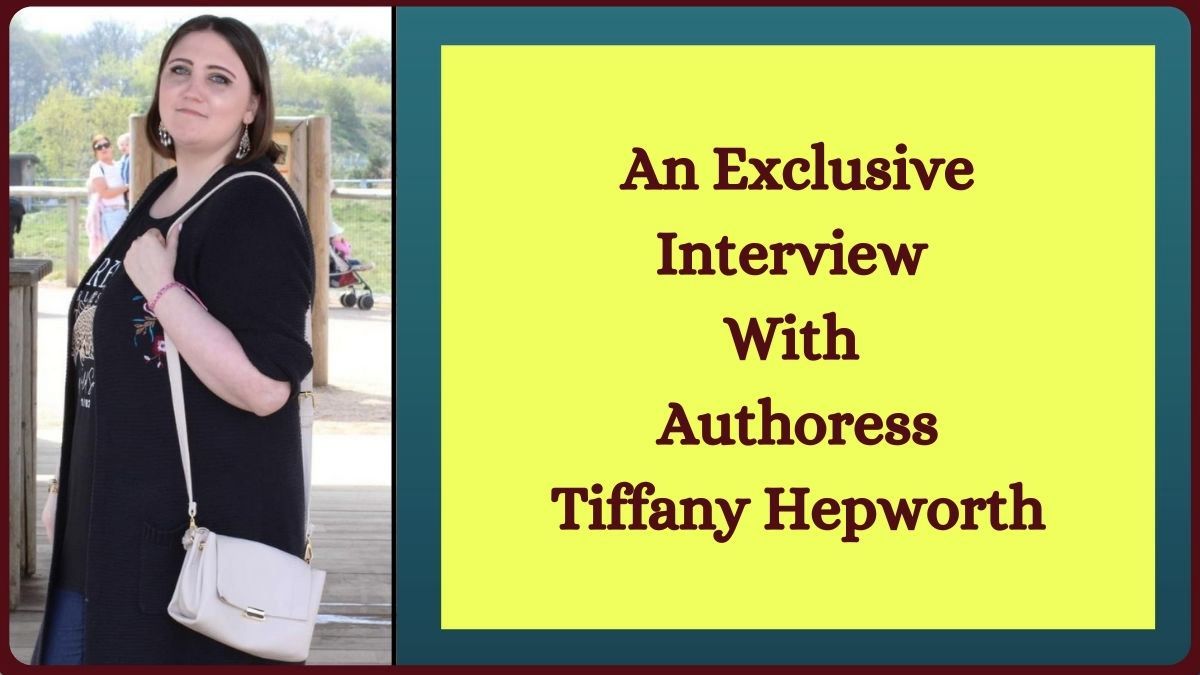 Tiffany Hepworth is an authoress based out of Hatfield, England. She has written two books: Betrayal Kills and Play or Die. She is also working as a freelance writer with plenty of experience in this field. She has specialised in creative and academic writing.  She is also adept at writing news, articles, reports, and newsletters. If you are looking for a qualified writer,  you can always reach out to her with your requirements.
We have invited her for this exclusive interview on our news portal, and she has agreed for it. Tiffany is right now busy writing her third novel, which is set to be released soon. Creativity is in her veins. She loves writing more than anything else. In this candid conversation, we asked her several questions and she has honestly replied to each of them. We are extremely delighted to feature the interview of this talented young authoress on our news portal.
Here Are the Excerpts
Thanks a lot, Tiffany, for your collaboration with us. Briefly introduce yourself.
Ans: Hello wonderful people! Some would say I am just an ordinary woman. I live in South Yorkshire, England and I am 22 years old. I have just graduated from BA (Hons) English Literature and I am currently a freelance writer. I love Italian food, watching films, creative writing and history. I also love animals because who doesn't?
You might say my career is full on and you would be correct. My job titles are the following: author, script-writer, game writer, editor, proofreader, poet and ghostwriter. I have gained all of these titles in the past few years and I am very happy with my current career.
How has your literary journey been so far? Please explain.
Ans: My true literary journey started at 9 years old when I wrote my first 50,000 word novel. I think you could say my literary journey has been somewhat of a rollercoaster. I started creative writing at the age of 9 when I wrote my first 50,000 novel that I was pleased with. It's name was 'Cyber Soldier' about a soldier's son who got lost in a video game. Looking back, the idea was far from original and I was inspired by something I had seen on TV. But now, my ideas are from my wild and vivid imagination.
Everyone compliments my stories as something they have never heard anywhere else. They are apparently unique unlike the stories I wrote as a child. My career as a Freelance writer began in June 2020 where I took on my first ghostwriting position; a book about a strong man's life of struggles. But before I landed my first ghostwriting position, I was faced with scams and unworthy clients who took me for granted and demanded that I accept an insultingly low pay. I have come a long way since then and I am proud.
Completing a degree in English Literature has helped me on my writing journey as it gave me the confidence boost that I needed to take on a writing career alongside my studies. I had no idea that my Freelance writing would last this long but I am glad that it has. It has opened many doors for me. I look forward to trying new things in the future. Especially more script writing and game writing as these were two of my favourite projects in my whole career.
You have published two novels so far: Betrayal Kills' and 'Play or Die.' What prompted you to write these two novels? How can we buy your books? Please mention Amazon links.
Ans: Since I wrote my first novel in 2008 when I was 9 years old, I have written many novels but they were never published. I mainly wrote horror novels but I never believed that publishing my novels was an option as it was something that I could never afford. But when I wrote 'Betrayal Kills' in 2018, I was in my first year of University. I finally gained some confidence in my writing when my tutors and peers complimented my poetry and essays.
I read 'Betrayal Kills' to close family and friends and they couldn't get enough of the story. I then heard that Amazon had a self publishing program through KPD direct publishing and this convinced me to self publish my own novel. As I enjoyed the whole process, I decided to publish another novel a year later which was 'Play or Die'.
My first two novels can be found by accessing the following links: Betrayal Kills and Play or Die.
What are your current literary projects in hand? Are you also working on your third novel?
Ans: My current literary projects include working for the Chinese company Eduland, writing children's educational stories which I am enjoying. I aim to write one story for them each week. I am also near the end of a ghostwriting project for a client's life story in which I write one chapter for him per month as he requested. As well as this, I have two more projects lined up for next year. One is another game writing project where I will write several scripts for a game app. The other is ghost writing another novel about a woman's traumatic childhood which will start in January.
I am constantly taking on new projects and managing them all together which of course takes up most of my time. As for my third novel, I am working on a collection of novellas. It will be one large book that will include four novellas. The stories included will be: 'The Mystery of Shadow Blackwood', 'The After World', 'The Saint Nicholas Infirmary' and 'The Visionary'. All of which are a mixture of horror, thriller, science fiction and mystery rolled into one.
I was inspired to write a collection of novellas after studying short fiction at university in my final year. I saw the beauty of a shorter story. I also have too many novel ideas at once and so this is a great way to publish more than one story at once! I already have people interested in publishing the book and many await for it to be completed.
Do you also run a website or blog site? Please share some links so that our readers can read your works.
Ans: Yes. Recently I launched my official website. It includes a home page where my stories and reviews as a writer are shared and then I also have a blog. The blog includes tips for new writers, sneak peaks of my stories and poems with analysis and the life of an author. I try to update it weekly but when I have too many clients at once, I aim for about twice a month. I have readers on both Twitter and Linkedin mainly. They tune in each time I update my blog and give me great feedback about how my blog has helped them.
My main aim with my blog is to help new writers to feel that they are not alone and that trying to become an author is a long and tiring journey. The writing tips also provide writers with a help in hand if they are ever unsure about what to write or even how to write. My latest blog post is what a fan requested on Twitter. They asked me what vocabulary should be used when writing for a younger audience and asked for my advice on the matter. I was happy to oblige and make my weekly blog post all about their request. There is nothing better than interacting with fans and creating a community!
My website: TiffanyHepworth
Were you always passionate about writing? Comment on it.
Ans: Yes I believe I was. I was enthusiastic about reading in class from a very young age. I began to read Roald Dahl's books (especially 'George's Marvelous Medicine' and 'Matilda') and 'Goosebumps' by R.L Stine. They inspired me to write. I began by writing small poems at a young age or even just writing in my diary every day. I even enjoyed exams with a lot of writing! I cannot remember a time in my life where I haven't loved any type of writing whether it was essay writing, novels, scripts or poems. I even enjoy ghost writing where it is based on real events and not my imagination. My passion for writing grew even more when I entered high school and began to study English Literature.
Analysing the poems of William Blake and looking at the Shakespeare classics just fueled my fire. As I grew older, the passion never faded as many said it would. It went from being just a hobby and an interest to being my whole life and career to this day. People ask me if writing all week for my career and then writing my own novels at the weekend is just too much writing. I said no. Being alone with just my imagination and the desire to write is all I need.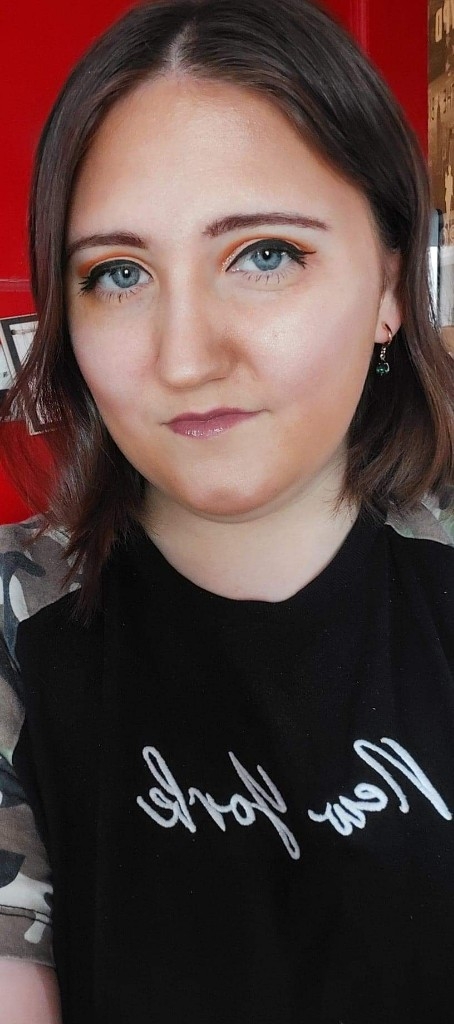 Who are your favourite authors? Do you prefer reading novels or short-stories?
Ans: I have only one favourite author; Stephen King. I do admit that I first heard of King by watching the adaptations on the big screen but that prompted me to read his novels. I was very impressed. I loved the way he used basic everyday fears to write thrilling horror novels. KIng is someone who has always inspired me to write and he continues to do so.
I have been impressed with other authors recently though. Particularly Stephanie Wrobel with her amazing novel 'The Recovery of Rose Gold'. It was a novel that had me thinking about it for weeks after I had read it. It was a stunning book. And of course I love the classic author Agatha Christie because once you start reading one of her books you can hardly look away. 
How has your life changed due to COVID-19? Is everything returning to normalcy in the UK now?
Ans: My life has been negatively impacted by COVID-19, the same as every other person that I know. As I suffer with many mental and physical health conditions, I found it extremely difficult to live through a pandemic. Not leaving the house for months made my mental health conditions worse. I had to spend the last year and a half of my University course online instead of in the classroom. It had a bad impact on me because not seeing tutors face to face and feeling too nervous to speak on Microsoft Teams really brought my grades down. But I managed to get by with a lot of hard challenges. But currently in the UK, face masks indoors are no longer mandatory and the death rate has fallen but we are definitely not out of the woods yet. Unfortunately, the cases are still rising and the booster vaccines are currently being rolled out. There is still a booking system in place for most places which makes going out that little bit more difficult. But there are currently no social distancing laws so it is definitely a step in the right direction since last year. 
How are you planning to celebrate your Christmas and New Year 2022?
Ans: For the past few years, I have started a tradition within my family. On Christmas Eve, I prepare a christmas buffet at my parents house that we all enjoy together. We sit around and watch christmas films. Then on christmas day, my fiance and I spend the morning with my immediate family. We open presents and play family games. We then go and spend the afternoon with his immediate family where we enjoy Christmas dinner. As a family person, it is especially important to me to do nothing but enjoy family time at Christmas and give all you can get. I love to spoil the ones I love with my company, gifts and food to celebrate.
For the new year celebrations, I love to stay indoors and enjoy a family meal and do the classic midnight countdown with my fiance. It is nothing special at all but I see it as a way to connect with family and friends and have some time off of my writing to recharge my batteries.
What piece of advice would you like to give to new authors and writers to get inspired and become successful in their literary endeavors?
Ans: One thing that I have always struggled with when writing especially is overthinking. I write words onto the page and I read it back to myself. I sometimes think no that is not good enough, it needs to be better, more complex. But I take a step back and have a moment to think and I realise that I am just overthinking. I have my own writing style and I don't need lots of complicated words or write in a completely different way to be a good writer.
A lesson from this is don't overthink your natural style. Everyone has one. Just let it flow. Get lost in your own thoughts when writing. Let your mind convince you that whatever you're writing, it is real (but don't go too far from reality to the point where you cannot find your way back!) Also, take on board any criticism. That means take it on board and consider it, not change your whole story because one person says they don't like it. Many times in my career I have had people be very impolite towards me and say that I need to change parts of my story because it doesn't make sense or I've used the wrong word to describe something. It was never the case.
Remember that you have the final word on your story and if your instincts are telling you that your original writing was correct, then do not change it for anyone! And if for some reason you end up being wrong, then learn from it. You don't need to regret trusting yourself over someone else. You wrote your story and you know what fits for it and what doesn't. As long as you consider other people's opinions then you are doing the right thing.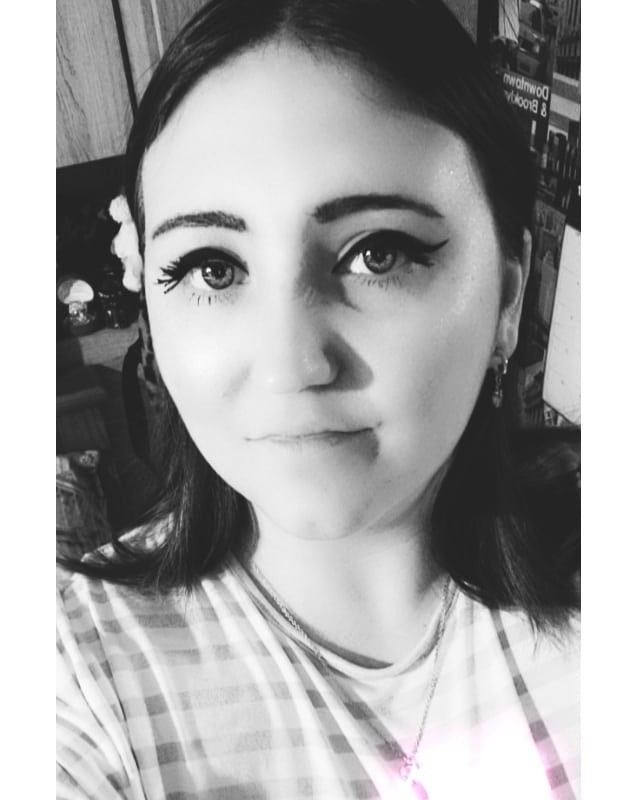 Finally, can you recall some of the most difficult moments that you have successfully overcome in your life.
Ans: Many things have happened in my life that have been heavily traumatic for me and I would rather not go into detail. But I can mention some basic difficult moments that I have overcome. The first thing is when I finally admitted that I had depression and I accepted that I needed to get help. I remember forcing myself to walk into my local mental health service in my hometown and admitting that I needed help. Asking for help was something that I had never done before. I had always dealt with things alone so it was a big step for me. The second difficult moment for me was overcoming PTSD when I had counselling in 2017. I had no idea how badly my younger years had impacted my mental health until I talked to someone and got help. I still cannot believe that I successfully recovered from PTSD. It is something that I am proud of.
The last thing that I will mention about a difficult moment has to be going to University. It is a normal adventure for most people but I almost backed out. The thought of going and the fear of not being good enough to be there was overwhelming. My anxiety almost stopped me but 3 years on and I have come out with a good degree and a good career. If I didn't take that leap, I doubt I would be where I am now. It showed me that anything is possible through hard work and dedication and now I look forward to using that same mindset to successfully publish my third novel.
(Thanks a lot, Tiffany, for your time and interview. We wish you all the best in your life.)