"I Can Climb Mountains If I"m Determined To Do So And Nothing Can Stop Me." – Sucharita Parija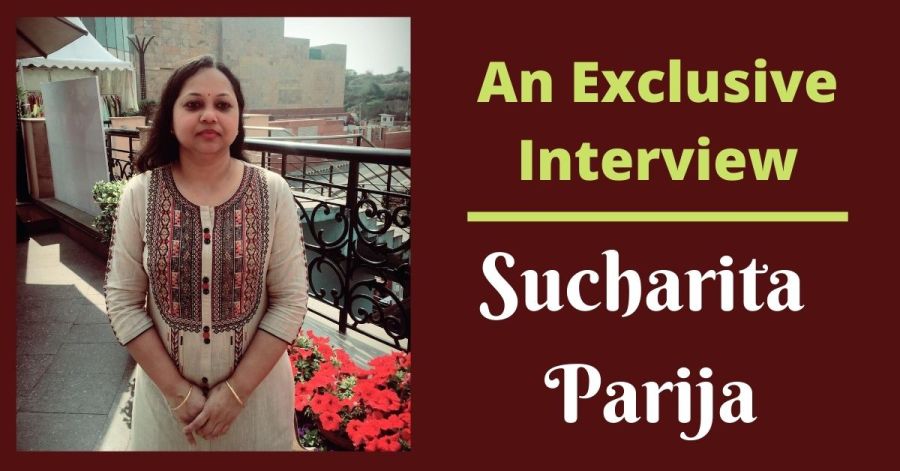 Exactly… For Sucharita Parija, nothing is impossible.
Hailing from Odisha's historic Cuttack city, Sucharita had always been a brilliant student. She studied Architecture at her graduation level, and then completed MCA from IGNOU – both with flying colors.
She is also a post-graduate gold medalist and the prestigious CEMCA award recipient as well.  Now, she has jumped into blog writing, and she is enjoying it a lot. This weekend, we managed to take her interview, and know more about her life and future plans. Though always busy, she agreed to share her thoughts with us through this interview.
So, just one word for Sucharita – Superb!
It was an interesting and fascinating conversation to discuss with her about her life, professional journey into blogging and much more.
Team CheckerNews is honored to present this Featured Interview of Sucharita Parija. So what are you waiting for?
Here Are the Interview Excerpts
Hi Sucharita! Welcome to TheCheckerNews. Com. Briefly Introduce Yourself.
Hi… I"m SucharitaParija. I was born in Cuttack (Odisha), but currently staying in New Delhi. I graduated in Architecture from CET, Bhubaneswar. I obtained my Master's degree in Computer Application from IGNOU — when my daughter turned five. A postgraduate level gold medalist along with the recipient of the prestigious CEMCA award -that's me.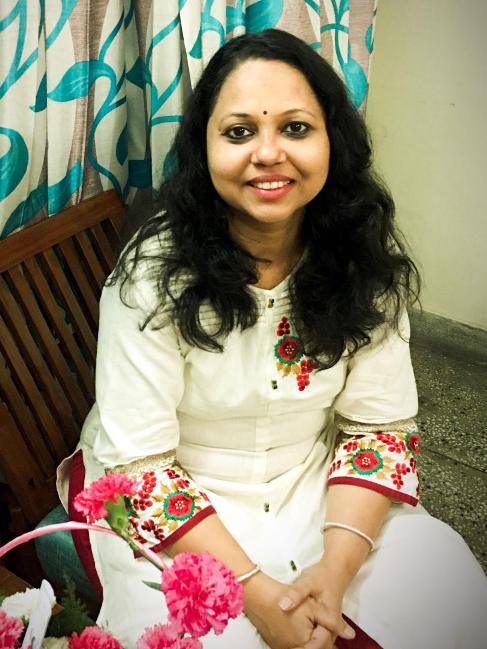 I had grown up in a joint family and academic environment from infancy. However, we were not staying under one roof, but had lots of bonding with my relatives.
Please let us know how you jumped into writing by starting your own blog?
Ans: I was a voracious reader from my childhood. Books and I were a steadfast companion, even in distress. Writing stories and articles was part of my growing up years. But, I had neither considered about creating a blog nor about spending a lot of energy upon it.
As the proverb goes "when there is a will, there is a way", my blog also commenced similarly. A fire was burning inside me for a long time to voice my feelings. I am glad that it came out in the form of writing and interacting with my readers.
I feel immensely satisfied when a reader connects to my write up as its own. I may be the new kid in the block of blogs, but I have a vast experience to share with the world.
Please comment on your journey so far as a professional writer and blogger.
Ans: "Rome wasn't built in a day"- Meaning, it needs time to create great things.
Likewise, my blog "streaksofsuchi.com" is brand-new in the writing market.
It is only two months old. It will take a lot of patience and time to establish it in the blogs' world. It is a unique experience for me as a blogger, and I am taking baby steps each day.
I am trying hard to learn the tidbits of marketing as well as writing on unconventional topics, every day. So far, so good, but maintaining the quality of my writing is my topmost priority. Everyone is trying to compose, but all cannot survive without something unusual, that's my motto for writing.
Have you authored any books, or planning to launch any new novel or novella in the near future? Please comment on this.
Ans: I have not given any thought about it till now. I am not planning anything in this current situation, but I will keep it in my mind for the future. I will give you hints before I launch a book in future. It would be great to spread my writing skills and share the experience through a book on a large platform. Mark my words, you will be the first person to know about it. 
Thanks, Suchi. TheCheckerNews Would Love to Feature Your Book Review – First Day First Release. 
Is there any shortcut to success when it comes to writing? How can we become a successful writer?
Ans: Success has no shortcut, like computer keyboards. Hard work laced with a bit of luck is the only way to success in any field of society, be it writing or managing a company. First, read a lot and gain a lot of knowledge.
One should be in touch with trending news and think in those lines day in and day out. Creativity includes plenty of artwork and artists, and it flows from a calm and undisturbed mind.
A writer has to keep in mind the preferences of readers and their reactions to being riding high in popularity. To touch the emotional chord of one's authentic audience is the key to be successful, and to retain one's fans is a challenging task! But, not impossible.
How are you spending time at home due to COVID-19?
Ans: I launched my blog during the pandemic time, and it transformed into a blessing for me. I was not a regular cook, but I began trying out new recipes in the initial months.
I had lots of plants, and I had to take care of them. With no option left out, I transformed my terrace garden into a beauty during this sudden holiday. I had lots of stress-free time as my daughter's board exams were initially disrupted and later got cancelled, I jumped to writing.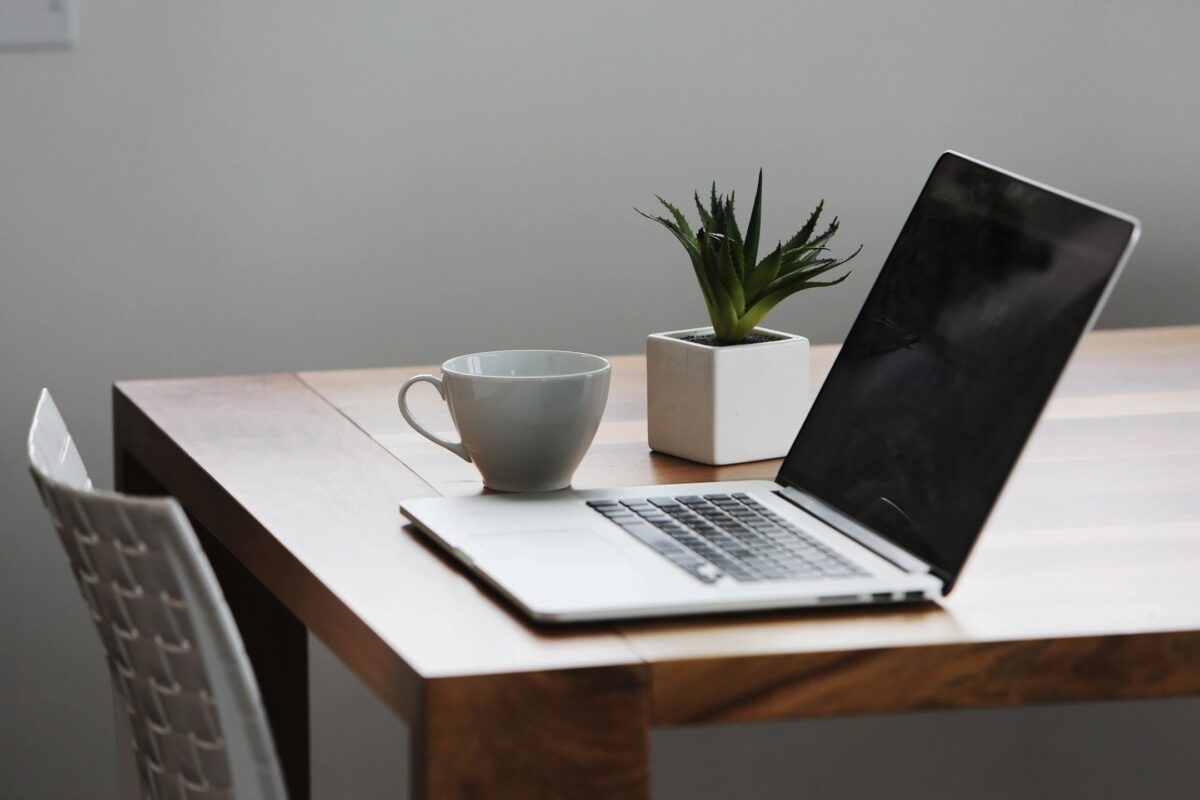 I connected with my old friends and relatives after long. Including meditation in my daily routine, aided me to stay relaxed in this pandemic time. Apart from not comprehending the expiry date of Covid-19, I am experiencing a pleasant life.
What keeps you motivated and who are your real-life role models?
Ans: I have no definite real-life models. I do admire many personalities from mythology to current world, but not a single person has taken the seat of a real-life model. I can only state that my family and friends have stood like pillars throughout my life without questioning me.
I am a self-motivated person by nature, but at times I have raised doubt about my skills. I can climb mountains if I am determined to do so and nothing can stop me then. I pray a lot and meditation keeps me serene. I am trying to emulate myself to be my role-life model.
Please comment on some the difficult times that you have successfully overcome in your career and life.
Ans: Life was full of hurdles and grinding for me. I had never encountered a smooth ride in life. I have pulled myself from depression many times in my life, received bruises while running on life's path, but I have never given up. I have always bounced back like bright morning sunlight after a stormy night.
I have stopped raking up the old wounds as it would only provide you discomfort. One has to be remarkably patient with a clear mind to overcome the hindrances, be it in life or career. Life is a great mentor, and time heals all visible and invisible scars.
How do you rate India's overwhelming approach to English writing?
Ans: The younger generation is more into English rather than local language due to various reasons. It ranges from the medium of school to global TV series. A writer is born to assist the growing affinities of its readers, or he can change the mind of its reader or influence it with its writing.
New authors tend to go with the current trend, which is English, the most preferred language of today with the new generation. We still have classics and great epics in languages other than English, but it is losing its shine now. Readers love to read a translation of the famous books as they have not learnt their parent's languages. We are inclined to more English writing nowadays in our country. Good or bad… Time will decide it.
Finally, what tips would you like to offer to aspiring writers and authors?
Ans: For all aspiring Authors and Writers- Can you empty your heart on the paper without a pause? If yes, then you have created a masterpiece.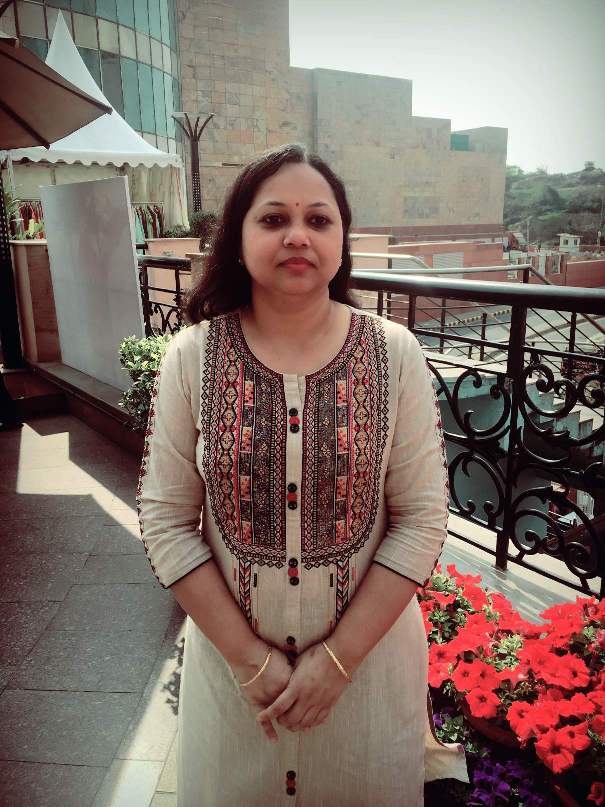 Yesterday, I was resting on your bed of dreams and tomorrow you would be sitting on my chair without a doubt. There is a thin line that demarcates a writer and an aspiring one.
If you don a hat created with intensity, imagination and impulse, then you will cross that line. Writing is a form of creativity. It can only be attained with a stress-free mind, and not with a messy 9 to 6 desk job. There is no specific formula to solve the problem of writing.
(The CheckerNews Wishes Sucharita All The Best For Her Life And Blogging Career.)