Shaheed Shirishkumar Movie Is All Set to Hit the Silver Screen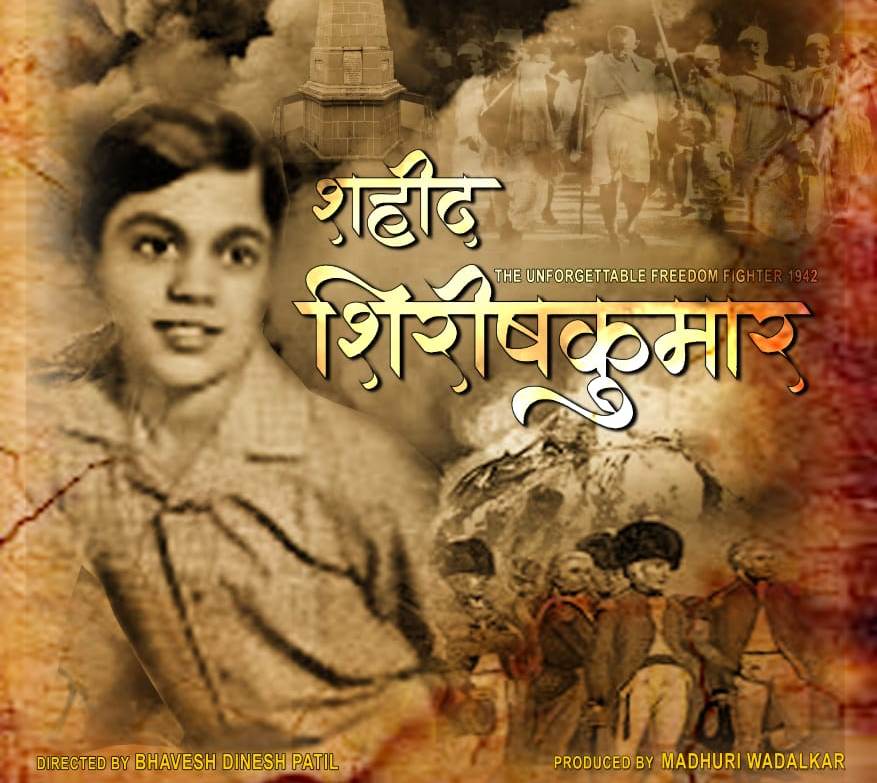 Many had to sacrifice their lives in India's freedom struggle. Everyone, from children to elders, participated in the freedom struggle. In this, Shirish Kumar, a 15-year-old child revolutionary, sacrificed his life for freedom. He was the son of Nandurbar in Maharashtra. September 9 is Shirishkumar's memorial day . A Marathi film ' Shaheed Shirishkumar ' is being produced to bring his memory to light and to convey his contribution to the next generation. The film is being produced by Bhavesh Productions and directed by Bhavesh Patil.
The film ' Shaheed Shirishkumar ' will be shot in Khandesh. The film will be produced in a very grand manner and many big actors will be a part of this film. Director Bhavesh Patil explained that he took the initiative to make this film so that today's generation can realize the sacrifice that Shirish Kumar made for the country at the age of 15.
On September 9, 1942, a month had passed since the arrest of prominent leaders including Mahatma Gandhi by the British, the movement called for a day-long strike to protest British rule. The appeal of Shirishkumar and his companions received huge support from the public. Enraged by the challenge of little Shirish, the police opened fire on Shirishkumar. He died a heroic death in it.
In memory of the dedication of this patriot, ' Shaheed Shirish Kumar ' The film is all set to hit the silver screen soon.