Roop Nagar Ke Cheetah 'In the Court of' Raja of Lalbagh, Mumbai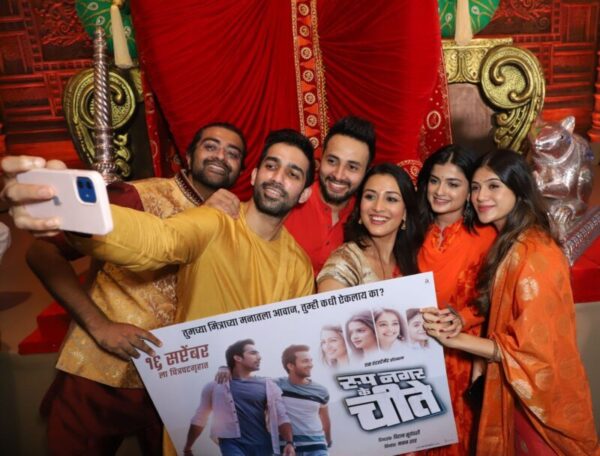 The cast of the upcoming Marathi film ' Roop Nagar Ke Cheetah ' recently appeared at the feet of the King of Lalbagh . And took Bappa's blessings for the success of the film. In the presence of thousands of Ganesha devotees and chanting ' Lalbagcha Raja ' , the new poster of his film was offered at the feet of Bappa on this occasion. On 16 September The film ' Roop Nagar Ke Cheetah ' is coming to the audience. The actors did not miss the opportunity of the first darshan of Raja of Lalbagh in the hype of the film's promotion.
On this occasion, the film's actors Karan Parab , Kunal Shukla , Ayushi Bhave , Hemal Ingle , Sana Prabhu , producer Manan Shah and director Vihan Suryavanshi were present at the court of the King of Lalbagh. Currently, the team of this film is visiting various places for promotion. The film is produced by producer Manan Shah under S Entertainment banner and directed by Vihan Suryavanshi.
When we are at war with ourselves inside the mind, what we are doing is wrong or right ? To verify this, a close friend who looks inside is needed . It is important to listen to him too , the unique story of this bond of friendship will be seen in the movie 'Roop Nagar Ke Cheetah.'