Rajendra Kumar: An Incredible Voyage Of The Jubilee Kumar, Pride Of The Indian Cinema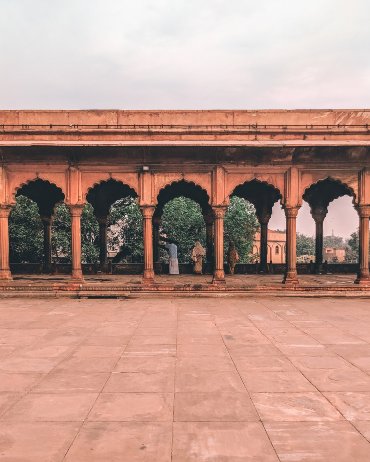 Rajendra Kumar: An Incredible Voyage Of The Jubilee Kumar, Pride Of The Indian Cinema:-
We often defined the term actor, as the "One who just gets into the skin of the character, and acting is the eminence, which shall present as the real-life phenomena indeed".
When we see the cult classic actor, Rajendra Kumar, we can think and our heart, certainly, whisper, "he is the one", the real actor.
Back then, in 1960s era, especially, Rajendra Kumar, blessed with the handsome and dashing look and dapper personality, worked and gave us, some of the commercially, successful movies, like, Mere Mehboob, Sangam, Ayee Milan Ki Bela, Jhuk Gaya Aasmaan and so no.
I like the Jhuk Gaya Aasmaan most which were released in 1968 and was such a beautiful creative film, and type of the fantasy drama, it was, which can make you fall in love with the leading character.
Most of the songs, in this movie, were amazing, but I love most this song, "Kaun Hain Jo Sapno Mein Aaya, Kaun Hain Jo Dil Mein Samaya", such a beautiful melody, such a soothing, which can give some relax-ion and happiness to your ears.
Sunder (Raj Kapoor), Gopal (Rajendra Kumar) and Radha (Vyjayanthimala) in this rare postcard photo from the climax of Raj Kapoor's love triangle, Sangam (1964)#RajKapoor #RajendraKumar #Vyjayanthimala #legends #BollywoodFlashback @chintskap pic.twitter.com/OnXabPf50l

— Movies N Memories (@BombayBasanti) March 17, 2019
Rajendra Kumar: An Incredible Voyage Of The Jubilee Kumar, Pride Of The Indian Cinema
Remembering Rajendra Kumar on birth anniversary. Your favorite #RajendraKumar movie? pic.twitter.com/VYtbGBY9V6

— Movies N Memories (@BombayBasanti) July 20, 2017
To mark #RajendraKumar's birth anniversary revisit this light-hearted moment from the film #SunehraSansar, featuring #RajendraKumar with Ramesh Deo, Romesh Sharma and Om Prakash. pic.twitter.com/SysDaNdf2m

— NFAI (@NFAIOfficial) July 20, 2018
Popular star of #Hindi cinema #RajendraKumar was born #OnThisDay. He charmed audiences with his passionate performances in enormously successful films during the 1950s and 60s. His notable films include #MotherIndia, #DhoolKaPhool, #Sangam and #Arzoo. 

Seen here in #GharSansar. pic.twitter.com/29cvIPxv4X

— NFAI (@NFAIOfficial) July 20, 2018
Remembering the late actor #RajendraKumar. He was #Bollywood's 'Jubilee Kumar', who had a string of silver jubilee hits to his credit. My tributes to him on his birth anniversary. pic.twitter.com/Dn2MAHqZwE

— Rajat Sharma (@RajatSharmaLive) July 20, 2018
I consider this as the morning song, as I often begin my day with this song, Mohd Rafi sang this romantic track,
Shankar Jaikishan, composed music of the movie.
Suggested: 10 Beautiful Duet Songs Sung The Evergreen Singing Jodi Of Bollywood Kishore Kumar and Asha Bhosle
Rajendra Kumar marked his acting debut, in the Bollywood, back then it was called, the Hindi film industry, with the movie Jogan, 1950, in which it was Dilip Kumar and Nargis, played the lead roles.
Followed, by he appeared in his second movie, Vachan, 1955, according to the Wikipedia, for this movie, Kumar, pretty good success and was run in theater, for 25 weeks, which is also earned him the "Silver Jubilee Title", as the movie was the Rajendra Kumar's was first "Silver Jubilee" movie and it was being predicted that the – 'A Star is Born'.
The talented actor's first landmark accomplishment was the musical successful movie Goonj Uthi Shehnai, which was released in 1959, as a romantic lead.
As I mentioned in the above, that in the late 1950s era and in the middle of the 1960s era, the classic actor of the Hindi cinema, Rajendra Kumar, went through and witnessed implausible stardom, which is indeed awesome for any actor to achieve.
Once in that era, he had times, when his films used to run for than 25 weeks (known in India as a "silver jubilee film") in the theatres, and this was the phased which brought him the nickname "Jubilee Kumar".
Most of the times, Mohd Rafi, the Classic Indian singer, used to playback him, and songs, which featured, Jubilee Kumar, are still popular and even today, young generation people love those songs, like, me.
Let me know your thoughts on the Jubilee Kumar, in the comment section of this article. I would love to read your thoughts because I really love reading your comments….