What Does Celebrity Crush Mean? Who's Your Favorite?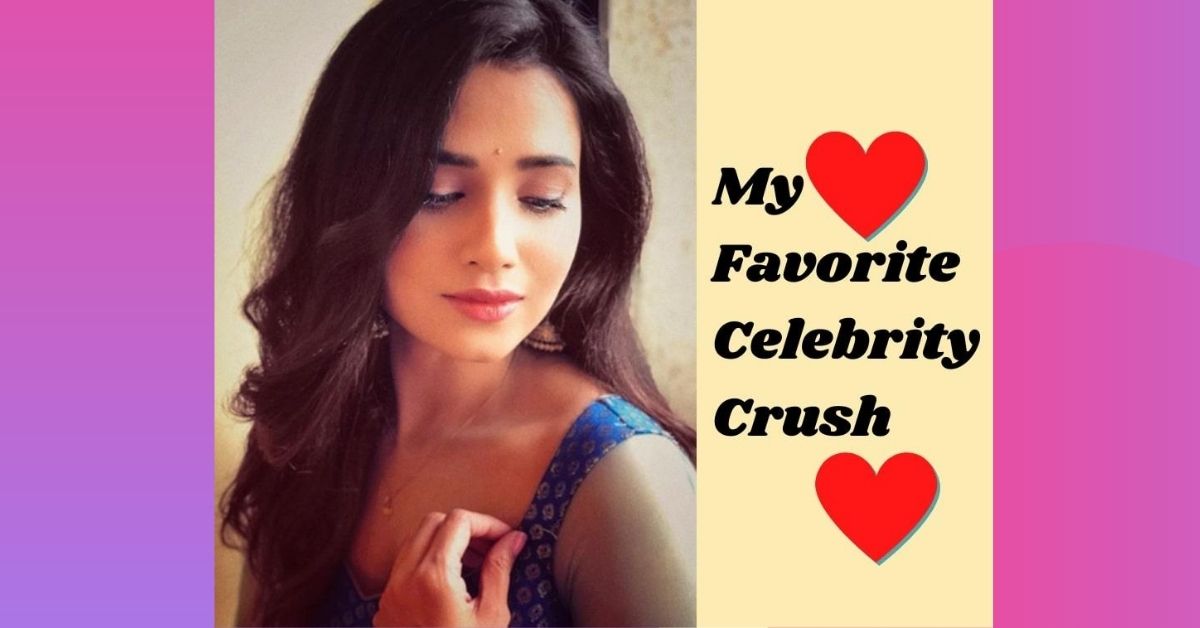 Preeti Chaudhary is a well-known face on India's silver screen portraying several important characters in her acting career. She has worked with several TV shows like Kairi—Rishta Khatta Meetha, Ek Rishta Aisa Bhi, Radha Krishn, and many more.
She hails from Ghaziabad (Uttar Pradesh) and maintains a very dignified life. Preeti is extremely popular among her fans for her angelic face and overtly sweet demeanor. Now, she lives in Mumbai with her family.
She played the role of Sonia in Set Tv's 'Ek Rishta Aisa Bhi' opposite the talented star Rahul Sharma in 2014-2015. Both actors received much appreciation from their fans and followers. Viewers loved their on-screen chemistry and fabulous acting skills as well. The show was a hit and still enjoys the support of its hardcore fans.
Preeti Chaudhary: Top 10 Facts You Don't Know About Her
She won Golden Petal Awards for Most Sanskaari Vyaktitva.
She loves cooking—especially paneer-related dishes.
Preeti shares her birthday with Mahatma Gandhi (Father of the nation).
Preeti hails from Ghaziabad and came to Mumbai to pursue her acting career.
Preeti is a pet lover.
Preeti's Zodiac sign is Libra.
Preeti's favourite food is Pizza and Ice Cream.
Preeti is a huge fan and admirer of Shahrukh Khan.
Preeti Chaudhary is a cricket enthusiast too.
Preeti prefers wearing traditional outfits to western dresses.
Preeti Chaudhary: The Beauty Personified
The charming actress has created an unbreakable bond with her fans worldwide. She is loved by them, closely followed by them, and there's not even a single moment goes when her fans wouldn't be thinking about her.
Such is the level of fandom that this talented artist enjoys. Preeti is the epitome of ethereal beauty and a magical smile with cuteness overloaded. Her fans never stop admiring her wonderful persona on both the personal and professional front.
The Beauty Personafied
Preeti is also an avid reader of fiction, stories, and motivational books. She shares a lot of motivational posts with her fans online on her Instagram profile.
Preeti Chaudhary is fabulous. She is friendly, jovial, and sweet.
I have been one of her biggest fans since 2015. I really loved her character 'Soniya' in the show 'Ek Rishta Aisa Bhi.' I also love her acting skills and expressive look.
Preeti meticulously portrayed the character of Sonia with utmost perfection in Ek Rishta Aisa Bhi. In fact, you can give her any character, she'll portray that character magnificently by getting into the skin of the role.
It demonstrates her acting talents and skills. She is perfect for portraying all types of scenes—be it emotional, spiritual, or romantic. We hope she'll continue to inspire and motivate her fans with her outstanding personality and talents.
You can read here to know more.
Finally, I want to conclude this article with this Quote of Mine
Love rekindles your soul with a scintillating feel to see and recognize the beautiful people around you, and appreciate their priceless presence!
— Atish Home Chowdhry —
In Conclusion
When it comes to my choices regarding female celebrities, I have always been extremely choosy. Well, it was not a pre-planned decision, but I always wanted to ensure that my favorite female celebrities should be always in 'a league of their own,' — the better than the best.
Ms. Preeti lets her work do all the talk. She did essayed several roles on silver screen. Audience and viewers really loved her acting. Her cute way of saying and melodious voice with sweet smile are enough to make any one go crazy!