An Exclusive Interview with the Author Shweta Shah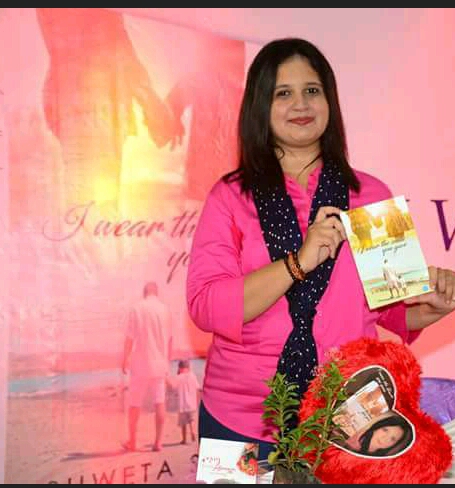 An Exclusive Interview with the Author Shweta Shah
Author Shweta Shah has recently penned a novel I Wear the Smile You Gave and it is doing great. Readers are showing keen interest in buying the book, which showed the massive popularity of this romantic novel within just a few days after its release.
Team CheckerNews has recently got some time for a candid talk with the authoress. And she revealed several interesting thing pertaining to her career, feminism and many other things.
Overall, the interview has been an enlightening one, and most of us (readers) will definitely feel inspired after reading the same. So, guys and book worms, Presenting you Ms. Shweta Shah in this one-on-one tete-a-tete.
Here are the Excerpts from this Exclusive Interview
Briefly Introduce Yourself to the Readers.
I am Shweta Shah. Author of the romantic fiction book entitled, 'I wear the smile you gave'. Having an experience of 8 years in IT, I am also a German Language Specialist. Currently I look after my family business. My hobbies are travelling, reading, writing and playing tennis.
Acquaint the Readers with Your Debut Novel,' I Wear the Smile You Gave'.
I Wear the Smile You Gave is my debut. It is a romantic fiction and is an inspired story from the lives of people around me. In this novel, the protagonist 'Ajeet' is a commoner – a boy next door who is away from the worldliness. During his initial college years he is infatuated towards a classmate named 'Aditi' .
The Book Review of Gaurav Sharma's Unbudgeted Innocence
Aditi too is all head over heels for Ajeet however the confession of love by Aditi at a wrong time happens to screw up Ajeet. There is yet another colleague named 'Sumi' whom Ajeet falls for. Due to an unpleasant incident, Ajeet's credibility is doubted. Thus, prove his worth not only to his family but also to stand all by himself, Ajeet joins army. Years later a tragedy re-connects Aditi, Sumi and Ajeet once again however this time changing their lives forever.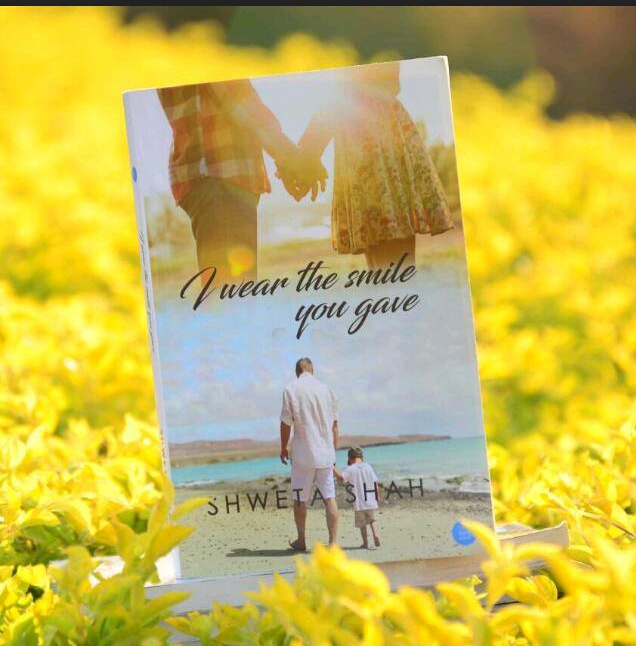 Was Writing your Childhood Hobby? What Was Your Ambition at that Time?
Since my childhood, I have written many poems and short stories. Writing has always been my hobby, however, ambition was totally different from my hobby. As a child, I always aimed to be a cardiac surgeon.
Do you think India needs more female writers in English?
India has beautiful and talented female writers. In fact some of them I consider as my ideals, they are for eg. PreetiShenoy and AnujaChauhan. Coming to the question, whether India needs more female writers, well instead of 'female writers', India needs more writers and readers too, nothing in particular as male or female writers.
How do you Perceive Feminism in Your own Perspective?
Feminism according to me is more than just a word. However it has nothing to do with putting men down in order to elevate the status of women. For me feminism is to know one's worth and to believe in oneself and one's abilities to succeed in life, it is to be confident and to be positive.
Are you a Travel freak? Which are your Dream Destinations that You would like to Visit Sooner?
Yes! I love travelling and I have travelled all the way from Kashmir to Kanyakumari. I would like to visit whole of India. The place I would like to visit sooner is Andaman and Nicobar Islands, Pondicherry and Jim Corbett.
Self-Publishing Vs. Traditional Publishing which one you Prefer and Why?
These days self-publishing has taken a lead. However I would prefer traditional publishing since the hold of traditional publishers in offline distribution is very strong and both online and offline sales do count in a success of a book.
Is work after marriage a big deal? How did you find time to complete this novel?
Work after marriage is not a big deal. These days it is but obvious that the families are supportive to the idea of their daughters-in-law working as this generation can perfectly balance the responsibilities both at work and home too.
In early times though women were equally capable as that of today however there wasn't much of awareness and acceptance of women working after their wedding. But with years passing by, work after marriage is readily accepted and appreciated.
The first draft of my novel was completed in mere 20 days. Editing took longer. I wrote as and when I got time. Preferably on my mobile as it used to be handy.
What are your Future Projects that Readers are Expecting in 2018?
Currently 2 more books are in the pipeline. One is very soon to be published and would be available soon.
How do you rate the importance of education in today's circumstances?
Education is a part of one's being. In this competitive world one of the reasons for survival is education.  Education and knowledge are those precious jewels which no thief can steal. However along with education what comes as a package is being an all-rounder and street smart.
Bookish knowledge is not always that helps. One has to be smart enough to face the adversities and challenges of life.  One can only hold degrees but lack of practical knowledge is of no use and vice-versa. Thus along with education, being an all-rounder and street smart is equally important, they go hand in hand.
Who are your real life role models?
My real life role model is my dad. He has always been a motivator, a support, a mentor and a best friend. The way he has lead his life so far is what makes him my role model.
How would you like to inspire the creative people wishing to make their career in the field of literature?
The thumb rule of writing which I adhere to; is that never compare and copy any other author. Every person has a unique way of expressing things and writing. It is a talent. Thus one has to believe in oneself and be confident. But most importantly, never give up!
Indeed, Shweta Shah, It was a wonderful experience talking to you. Our readers could really get a lot of insight from this interview. We appreciate your time and courage for speaking out your mind on this interview.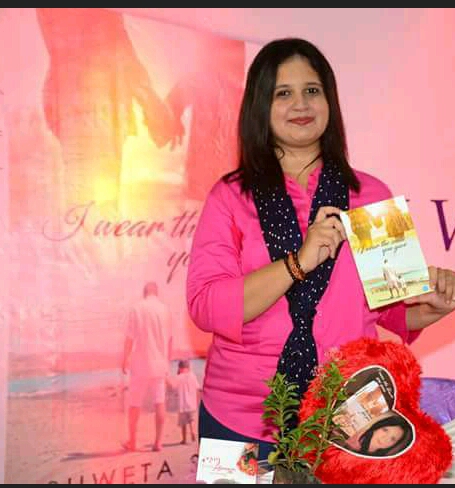 Also, I want to inform readers that they can directly buy the Novel I WEAR THE SMILE YOU GAVE on clicking this link.
Team CheckerNews wishing Shweta Shah lots more success and glory in the coming days.
(Interview Session Moderated by Atish Home Chowdhury)