Have We Lost The Glorious Days Of Gully Cricket Forever?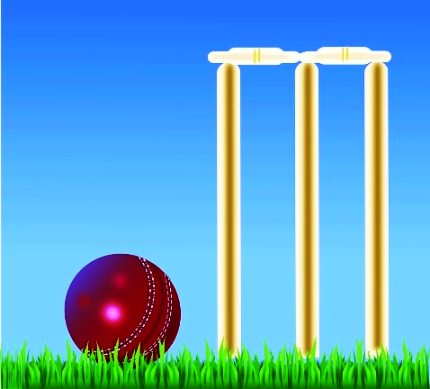 Did you remember those days when Cricket was all about playing in congested gullies and lanes? Every time the term 'gully cricket' comes to mind, the fading memories of narrow lanes, bricks, and sweet-sour arguments become alive. As soon as the sky turned red and evening descended, we could hear the loud cheers of the youth. And that's how narrow streets and gullies came back to life in the evening. 
Once gully cricket happened to be a matter of pride. How many runs you scored and how many wickets you took in a particular gully cricket match was a hot topic. Be it school gossip or interacting with other friends; gully cricket performances and relevant stats always topped the agenda.  
The Glorious Days of Gully Cricket
Are the glorious days of gully cricket over? Maybe yes, maybe no! 
It might be the beginning of the end of gully cricket. It is losing all its sheen that was prominent during its heydays. However, nobody can deny its immense contribution in Indian cricket and making the game even more popular than ever. 
Be it Gavaskar, Tendulkar, Kohli, or others, most cricketers from the present or past era had spent considerable time in gully cricket. Their passion for gully cricket brought them to the world of international cricket.    
What Has Changed Now?
With each passing day, modern urban space is shrinking and the apartment culture is booming. 
Children are now confining themselves to books and gadgets. They enjoy spending times on video games, social media, and gadgets. But it is not right. 
Staying indoors doesn't help teens and young adults socialize with others. It also adversely affects our mental health because of excessive 'screen time' and lack of physical activity. 
Though you'll still see some kids playing gully cricket, it lacked the spark of the early days. You won't see that crazy jubilation anymore that we once witnessed during our gully cricket days (childhood). 
Gully Cricket: The Future Ahead
Participating in gully cricket was once considered a vital part of learning the overall intricacies of the game. But not anymore! 
Gully cricket is dying and so is the youth's interest in it. Youth love spending countless hours scrolling Instagram and Facebook, but they hardly bother to talk about the shrinking space, which makes it impossible to play gully cricket.  
There is no doubt that the glory of gully cricket is almost over. What remains left are the cherished memories of those good-bad days. Who can forget those big sixes that led to an altercation with a neighbor for breaking their window glass or how an umpire was always chosen from the batting side!  
And you may never forget how bricks or woods were used to denote wickets at gully cricket matches! Didn't you imitate the batting style of Rahul Dravid at gully matches?  
The Last Word
The memory of gully cricket is something that we'll cherish forever. But the gen-next teens and youth may never get an opportunity to even experience the exhilaration of gully cricket a few years later!