Why People in India Don't Take Financial Planning Seriously?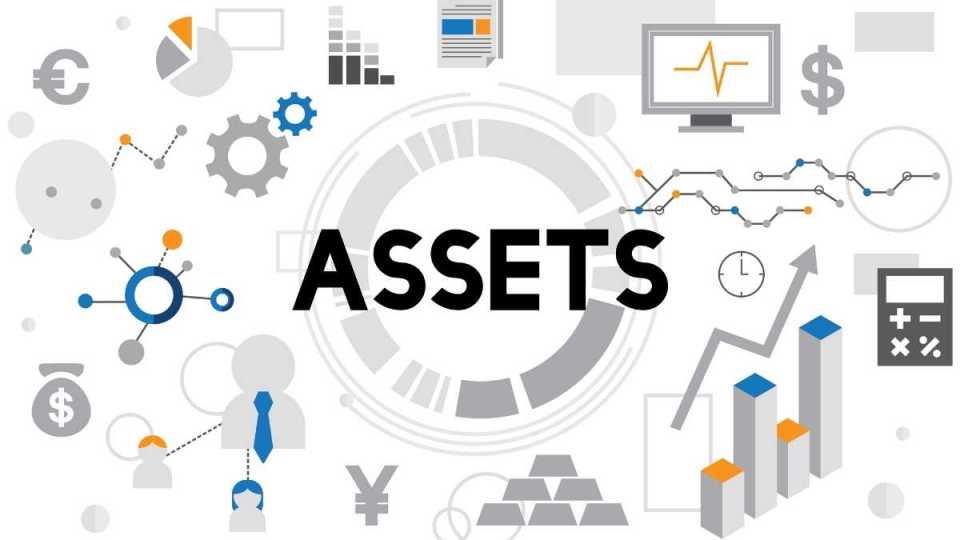 Finance, saving, and investment are the three words that everyone wishes to avoid in their lives. Unfortunately, nobody could ever avoid these things. With each passing day, the situation around us is becoming more worrisome due to wars, inflation, health issues and rising medical expenses.
People have already started facing problems like salary cuts and retrenchment from their offices, and unless these people have proper financial backing at banks or other sectors, they may fall into deep financial troubles in the near future. Your saving and investment are your only trusted partners all the time. During a medical-cum-financial emergency at home, only your savings will help you out. However, not everyone thinks that way. Most people across the globe actually hate investment and financial planning.
Financial planning is a thankless job! When a person's investment yields a very high ROI, he won't ever say thanks to his financial planner who suggested that scheme. But if anything goes wrong, investors will always blame their financial planners—that's how the world thinks.
Benefits of Financial Planning
Setting a realistic financial goal for yourself and your family.
You get an option to invest in some of the best companies.
Keeping unnecessary expenses in check.
You can launch your own startup firm after a few years.
Become financially independent.
Maintain work-life balance.
In case of medical emergencies, only savings help.
It helps you provide for children's educational needs.
Early retirement becomes quite achievable.
With a little financial investment every year, you can grow a huge corpus of a bank balance.
Pre-Investment Planning With Your Financial Adviser
Communication: Well, financial planning is no rocket science. You can easily communicate your financial plans and future goals to advisors – who will then suggest appropriate schemes for your investment.
Good Listening Skills: You must have good listening skills. You may want to invest in a particular stock, but your financial planner might have some other good advice for you. Please listen to his suggestions. Then you need to analyze the pros and cons. When you are fully certain that your financial planner is correct, then you should go for the investment.
No Bias: Financial agents advise us on a lot of things, but we often get irritated. This is not right. Honestly speaking, advisers always suggest the best available schemes to their investors. It's out of their professional ethics to intentionally suggest something for the investors' loss. No, they can never do it. Please keep your personal bias aside while discussing with your agent.
Be Open-minded: Whenever your agent comes with an idea or investment proposal, please do a bit of research on it.
You should ask yourself the following questions:
A) Does this scheme fulfil my long or short-term investment motive?
B) How much money can I really spare for this scheme?
Once you can answer these two questions, then you can easily opt to invest in a particular scheme suggested by your agent. Please don't reject an investment option just because you are hearing it for the first time or you feel it won't give you good returns. More than ROI, capital stability also matters a lot in financial planning.
Let's try to understand it this way:
Your agent advises you to invest in certain bank FDs because it pays 8.5% per year. But you wish to invest in an MF scheme because it paid 10% PA in the last three preceding years.
Now, what should you do?
Your agent is right. Investing in a Bank FD with 8.5% ROI is far better than the expected 10% ROI in the MF. Mutual Funds investment might give you more returns if the market is going well; else you may lose your principal amount too. On the other hand, FD is a safe option as your capital stays secure irrespective of whether the market is bearish or bullish.
How Can Financial Planners Win Investors' Trust
Your Appearance: Time has changed. It's of utmost importance for an adviser to look dapper and a bit fashionable as well. If you don't exude confidence and convincing skills while talking to your prospects, then how can they trust you?
Your personality should speak for itself. Your appearance must turn heads while you interact with people and investors alike. Your style statement and expertise in financial matters must impress the people you meet daily.
Step out of your comfort zones: Financial planners should clearly state various investment schemes to their clients in an unambiguous manner. You must win the trust of your customer first. You must not sound too eager to let them invest. Listen to your client's requirements first with full patience, and then based on their financial objectives – you should suggest appropriate investment options.
Dress to Impress: Financial advisers often neglect the age-old saying that, "The first impression is the last impression." So, when you are working as a financial planner, you are expected to be smart, intelligent with professional convincing skills related to personal finance.
You must be presentable with a nice and attractive outfit. Your dress attracts the attention of your client first, even before you utter a first word on financial matters. Mind it.
Knowledgeable & Up-to-date: It's tough to be a financial adviser. You have to memorize all essential schemes and financial products while interacting with your investors. On the other hand, your client might be interested in a completely different investment avenue. So, you need to behave smartly here. If you don't know about a certain financial product, then declare it outright.
Don't pester your investor to buy a particular product or invest in a certain scheme just because you feel it's alright while he is completely disinterested.
Eventually, it's the investor's money — He must take the final call on when, where, and how to invest. You are just providing them advisory services and taking money or commission in return. Don't get too personal!
Self-Independence In Financial Planning Is Risky
You can decide and set your financial goals independently in a simple DIY method. However, you have to be honest with your financial requirements and goals. Any unrealistic assessment of your current income and future requirements could be disastrous for your financial goal!
Spoilt for Choices
With so many investment options all around, you can easily look out for the one that pays you a good ROI. Unless you are experienced or have someone to take care of your financial queries before you invest, we strongly recommend you to take help from a professional financial planner.
This often comes as overwhelming. It may confuse you a lot and eventually lead to the wrong selection of the investment option. Selecting the right investment project at the right time is important to gain financial security in the future.
That's why we need to believe in our financial advisors and agents. They are the experts, professionals, and highly knowledgeable in this domain. So, you must discuss all your investment-related concerns with them before parting away with your hard-earned money.
Time Factor
Each of us gets only 24 hours a day, and that isn't enough to meet our office-home balance. That's the reason why we find it extremely difficult to start financial planning. However, we can't blame time. We must plan out our financial goals clearly and well in advance. Or else, we can let the professional financial planner handle this.
Reasons Why People Hate Financial Planning
Too Confusing: People who are not from commerce or finance backgrounds academically don't value personal finance. There are lots of intricacies involved in the world of investment and personal finance — investors and common people find it really tough to understand each of these schemes and what's in store for them.
Secrecy: Many investors don't want to divulge any information relating to their personal finance to outsiders, including agents and planners. But they often mistake that financial agents are thorough professionals and they treat their clients' financial matters as top-secret. They never divulge the financial details of their clients.
It's Complex: Financial planning is a complex thing. It takes a lot of patience, experience, and knowledge to excel in this field. Before you start planning out your financial investment, you should try to learn and grasp the meaning of some of the financial jargon and simple terms that are widely used in the world of finance.
Any last-minute spending or hurried investment just to get tax relief from the government in March often leads to negative results. It must be avoided.
No Starting Point: The most evident problem before the investors is that they don't know how, where, and when to start. You can start your financial planning when you are 17 or 30 or 50. There is no starting point for financial planning. But you can take the best advantage of financial planning and compounding if you start early, preferably when you are in college.
Investment Is Not Losing Money: I don't know how, but many people still think investing means losing your money. This is really bad. I agree that when people invest their funds, they are parting away from their hard-earned money, but this is no defeat. In fact, it's a win-win situation for both the investors and the firm in which they are investing their money.
Still, there are several investment options where one can easily invest while keeping their capital safe. If capital safety is your utmost priority, then you should invest in banks, post offices, and government bonds.
Not Too Much Earning: Many assume that just because you aren't earning too much, you are not the right person to invest. But it's not right. When it comes to investment, nobody is rich or poor. Everyone can invest in something that they would like to. But make sure that your long-term financial objectives should not collide with your immediate financial needs like groceries, shopping, rent, conveyance, and medical expenses.
Voluntary Activity: Financial planning is for your benefit and welfare. Nobody can force you to do it. It's also not a thing that is related to food, clothing, and shelter — the basic needs of life. Financial planning is completely an act of prudence to keep a certain amount of money earmarked to meet any future emergencies.
Certainly, it's not as necessary as getting your kids admitted to school or paying your rent. That's the reason why so many people avoid thinking beyond the present and making plans for their future.
The Conclusion
If you feel that things are getting out of hand, then please don't delay. Please make sure that if Rs. 12 Lakh per annum isn't able to meet your goals today, then even 12 Lakh per month won't be sufficient to meet all your expenditures tomorrow.
Consult your financial adviser today.
You must clearly explain your financial goals to them. Listen to their advice carefully. If you are convinced (after thorough research and self-study) that their advice has merits, then you can invest money accordingly based on what they advised you.
Another important thing is to analyze the cost of investment. You must know the difference between the amount you are going to invest and the cost of that investment. You should try to balance it, while making sure that the cost of investment is very low or bearable.
Money has a lot to do with emotions and the environment around us. If people around us don't take money matters seriously, then it may adversely affect you too. Then you may not be able to realize its worth much. It's a global problem. Nobody wants to sit quietly and discuss financial goals. The situation is the same even in developed nations too. Investors are not too keen on investing money if the environment around them isn't conducive to such things. Therefore, it's best suited to let your financial adviser do the job depending on your financial goals and objectives.