A Fascinating Journey of Dare Taylor From A Disney Princess To Adult Content Creator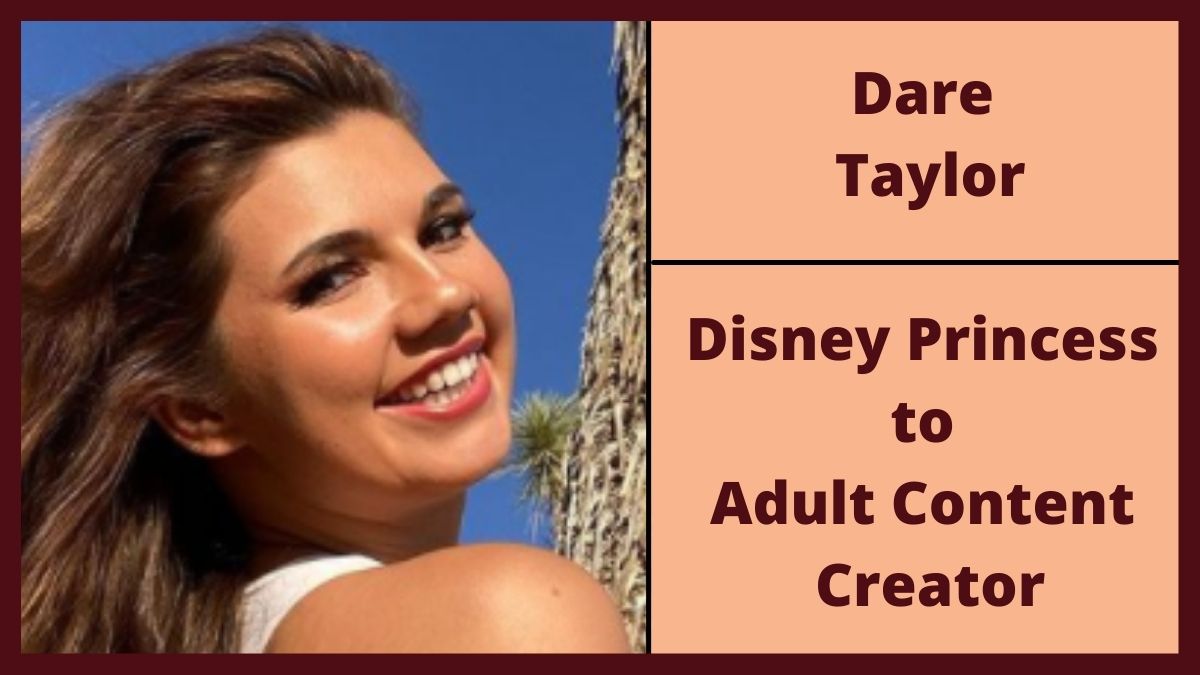 Dare Taylor, who enthralled viewers with her sweet role as Princess Jasmine, Aladdin's lover, has now become part of Only Fans' top-notch adult content creator with thousands of followers online.  
She has transitioned herself very quickly from a Disney star to a professional adult content creator.  
Like a true artist, she believed in being versatile and able to take on new challenges.  
"I don't want to remain synonymous with a single character. I thoroughly enjoyed my stint playing the role of Princess Jasmine and received so much love and appreciation from children and kids. But it was time to move on. During my modeling career, I got some irresistible offers from adult content producers, which got me into the world of adult entertainment and fantasy," Dare Taylor explained. 
 Dare Taylor now entertains adult audience with her sultry moves, costumes, and solo acts. Her videos and selfies are flooded with thousands of comments and likes all the time.
The California-based artist used to entertain a few people at Disney-themed Park, but now her live streams and online videos reach thousands of adult male and female followers within a few minutes after her videos go live. 
How It All Started
Taylor has always wanted to become an entertainer since her childhood. When she was eight, she watched a lot of Disney programs and shows, which motivated her to become part of it.
She fondly remembers her annual visit to Disney Park with her mom from Belle Plaine, Minnesota, to Florida. She always got awestruck by the kind of fireworks, costumes, and fanfare at these parks. 
She had to work as a waitress for some time at a popular chain restaurant before clinching the deal to be a part of Disney's much popular Aladin show as 'Princess Jasmine.' Her stunning beauty and petite figure got her into the world of Disney.  
Dare also participated in Miss Teen Minnesota at 18. It is one of the most popular beauty pageant contests for teenagers across the United States.  
Dare won it big while successfully overcoming her shyness. It was her stepping stone to modelling as it acquainted her with the nuances of fashion and style.  
A New Journey
After her successful stint with Disney, Dare wanted to do something different. She wanted to do something raw and wild. Allured by high earnings and the glitzy world of adult modeling, she found her mojo as a topless model.
And as they say, the rest is history.  
Dare Taylor has appeared on several magazine covers until now, but she treasures her topless picture on the cover of the Slovakian edition of Playboy.  
She now harbors a secret desire of getting herself featured in the famous men's magazine Maxim. 
Dare believes 2019 was lucky for her. It was in the same year, she was crowned Miss Bikini Model 2019. It brought her unprecedented fame and popularity. Soon, she started her YouTube channel and Instagram account, which have combined followers of over half a million.  
The Future Ahead 
Eventually, in 2020, she plunged into adult entertainment by launching her Only Fans account. She wanted to explore her skills in artistic nudes and that is why she started her Only Fans account. 
Adding further, Dare said, "Her immediate goal is to buy her own house and a luxury car. She believes she gave her full effort at whatever she did in the past, and even in future she would continue to work as a hard-working and sincere professional in the entertainment industry." 
We wish her very best in her professional and personal life.