How to Choose the Right Swimsuit for Your Body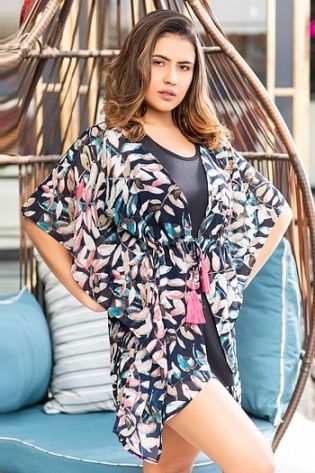 A lot of women refrain from wearing swimsuits because they are under the impression that they don't have the perfect hourglass figure to pull them off confidently.
Well, ladies, if you are one of them, fret not… for we're here to break this myth. You don't necessarily need to have a bikini body to wear a swimwear as there is a style for every woman out there. You just need to figure out your body type, rest assured, you'll slay the beach game and how.
Here's our little guide on some of the most trendy swimwear options for every body type that you can opt for to flatter your curves.
Pear Shape: Like the name implies, in this body type the hips are larger than the bust. Since the bottom is heavy, it needs greater coverage for a slimmer appearance. Here, the best idea is to opt for high waist bottoms with a pretty bandeau top. This will give an illusion of a curvaceous body. You can also play with stripes to further elevate your appearance.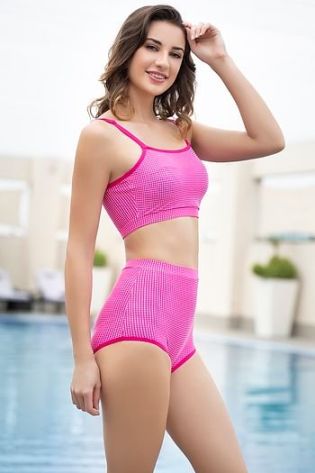 Hourglass: If you've an hourglass figure, you can literally go all out and don whatever your heart desires. However, the best idea is to wear those pretty cheeky bikini swimsuits for they flatter your figure way better than other swimsuits and let you flaunt your beautiful curves. You can also go for modest Monokinis & Tankinis with stylish cut out sides and gorgeous details.
Straight: In this body type, your bust and hips are of the same size. If you've this body type, you usually want those dramatic curves, which can be a bit tricky. Well, there is one thing that can do the trick- ruffles. Go for one piece swimsuits that have ruffles at the breasts, as they give a fuller appearance to your bust. For added curves, you can also opt for swimsuits that are ruched for they give a slimmer appearance to your waist, drawing more attention to your breasts and hips.
Inverted Triangle: As you can figure out from the name, in this body type, the breasts are fuller, hips are smaller, and the waist is a bit undefined. This is why it becomes imperative to choose a swimsuit that helps you balance out. Here, you can go for a flared skirt style bottom with a ruched top. It will give the appearance of a heavier bottom and slimmer top.
Oval Shape: In this style, the upper part including the bust and the waist is heavy whereas hips are a bit narrow. Swimsuits with slimming waistline would work the best for this body type. Go for asymmetrical swimsuits or peplum ones, particularly with a tie-up waist. They will accentuate your waist while providing a proportionate look to your breasts and hips.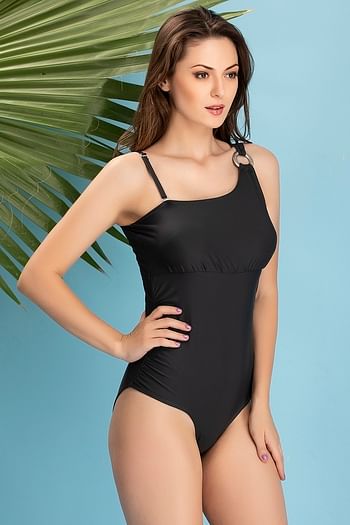 Athletic: Women with athletic body type tend to have a smaller chest and have a muscular built. In this case, you should avoid those cheeky swimsuits that expose too much skin. They will highlight the wrong part of your body, making you look less feminine. Opt for cool & sexy swimsuits with sporty designs as you got the perfect bod to compliment them.
Plus Size: Last but not the least comes the plus sized swimsuits. While you have complete flexibility of wearing whatever you want, the best idea is to stick to swim dresses as they are super stylish and provide adequate coverage at the same time. Choose pastel hues and relax by the beach while keeping your modesty intact.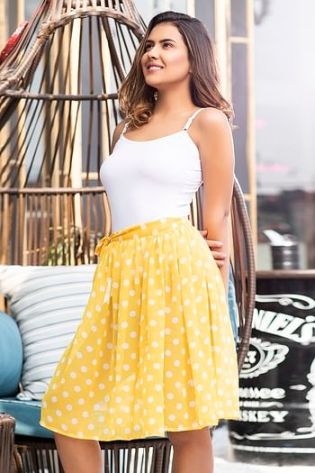 So, what are you waiting for? Find the best swimsuit as per your body type and make a stylish splash in the pool!