Dr Gautam Allahbadia Talks About Empty Follicle Syndrome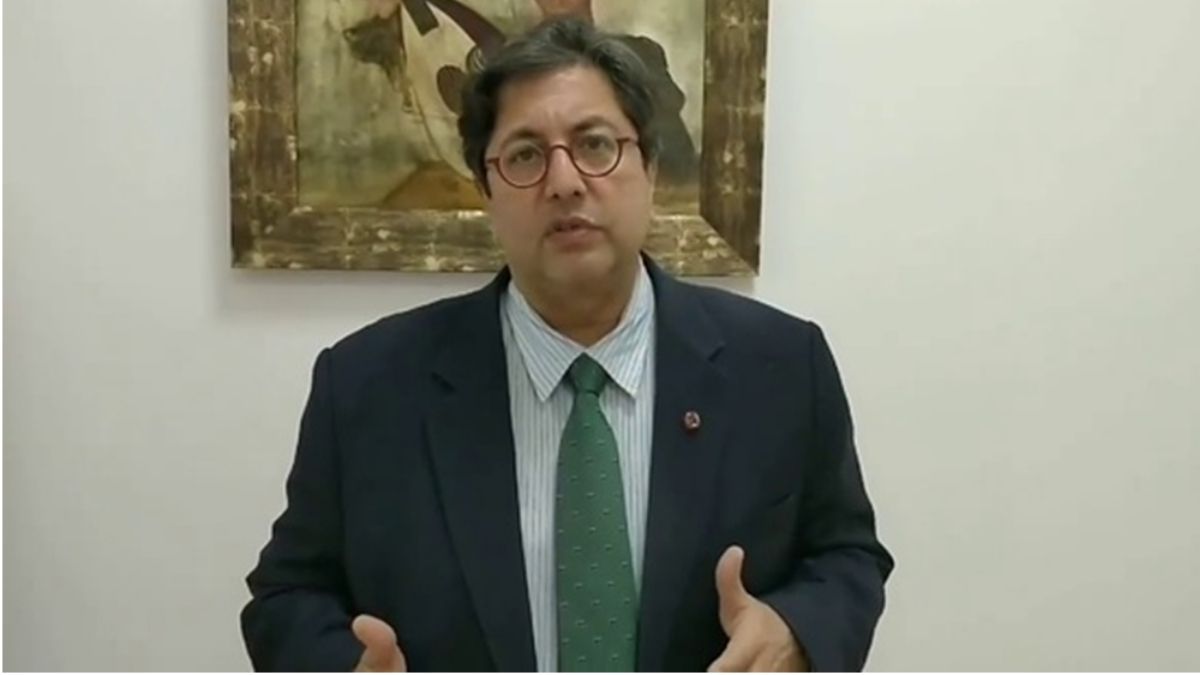 Empty Follicle Syndrome: Dr Gautam Allahbadia talks about the cause of occurrence
Empty follicle syndrome (EFS), although rare with an incidence of less than 1%, is a frustrating condition where no eggs are retrieved in In Vitro Fertilization (IVF) cycle, even though ultrasound and estradiol hormone measurements show the presence of many potential eggs.
It is a complex phenomenon that cannot be explained by low bioavailability of human chorionic gonadotrophin alone; neither can it be reliably diagnosed by the measurement of serum beta-human chorionic gonadotrophin (bhCG) on the day of egg retrieval, except possibly when the bhCG concentration is very low. Dr Gautam Allahbadia mumbai based IVF specialist explains how EFS could be a manifestation of low ovarian reserve.
A failure to collect oocytes after an apparently normal stimulation cycle for in vitro fertilization (IVF) has caught the attention of many clinicians. This feature could be traumatic, for both the couple and the clinical staff involved.
It is evident from a review of literature that two types of EFS exist: genuine (GEFS) and false (FEFS). About 70% of all cases are due to human error, suggesting that GEFS is an even rarer event than previously presumed. GEFS is defined as a failure to retrieve oocytes from mature follicles after apparently normal egg development with optimal beta hCG levels on the day of egg collection. Such patients are unlikely to respond to a rescue protocol. FEFS is defined as a failure to retrieve eggs in the presence of low bhCG due to an error in the administration or bioavailability of hCG. Such patients are more likely to respond to a rescue protocol. Moreover, the condition of FEFS should not recur, provided caution is exercised in subsequent cycles.
It was initially suggested that EFS might stem from the same cause that is responsible for the patient's infertility.  Various hypotheses have been suggested ranging from human error to pharmacological problems. Possible etiologies for EFS include:
Dysfunctional egg formation, in which early egg atresia occurs with apparently normal hormonal levels
Genetic factors in some cases
Drug-related causes due to an abnormality in the biological activity of some batches of commercially available hCG injections
Wrong timing of hCGor rapid clearance of hCG by the liver
Dr Gautam Allahbadia says, "Apart from these human errors, it is now well accepted that decreased hCG availability, whatever its origin, seems to be the fundamental cause of EFS in many cases. It has been demonstrated that EFS can also be due to the rapid clearance of the hCG that was injected due to some defect arising during the production, packaging or storage of a particular batch of the drug. Thus, the rapid clearance of the drug by the liver would prevent the exposure of relevant processes to mature and release the egg by the action of HCG.
On this basis, a rescue protocol can be used to salvage the cycle when the beta hCG concentrations are < 100 mIU/mL 36 hours after the hCG injection when no eggs are obtained from the follicles in one ovary. Administration of a second ovulatory injection of hCG from a different batch and rescheduling OR 24-36 h later would yield mature eggs from the intact ovary."
EFS does not represent a permanent disease condition and most cases occur only sporadically. Cycles with EFS have been reported to be preceded or followed by cycles with successful egg collection.
Strategies suggested to prevent the occurrence of FEFS in a subsequent ART cycle are: (1) Using recombinant hCG to trigger an endogenous LH surge, (2) Changing the batch of hCG, (3) Use of an antagonist protocol, (4) Using a GnRH agonist in an antagonist cycle to induce LH surge, (5) A rescue protocol by administrating a second dose of hCG and rescheduling OR 24-36 h later and (6) EFS related to timing of hCG; a rescheduled follicle puncture is feasible.
Summarizing, ovarian follicles of patients with GEFS are actually devoid of viable oocytes. The problem seems to be that of inadequate preovulatory developmental changes arising from either receptor defects or poor bioavailability of LH or hCG or too short an interval between the onset of these changes and follicular aspiration.
Premature lutenization due to a premature LH surge and high progesterone levels on the day of hCG injection can also affect the egg recovery. Nevertheless, whatever the cause of EFS, these patients should be counseled regarding its possibility of recurrence and future poor prognosis. Different IVF treatment methods including egg donation program in subsequent cycles should be considered as a viable option in such cases.