"India of My Dream Is Where Every Citizen Works Hard, Has Enough Resources for Growth and Better Career Options." — Author Tanvi Medapati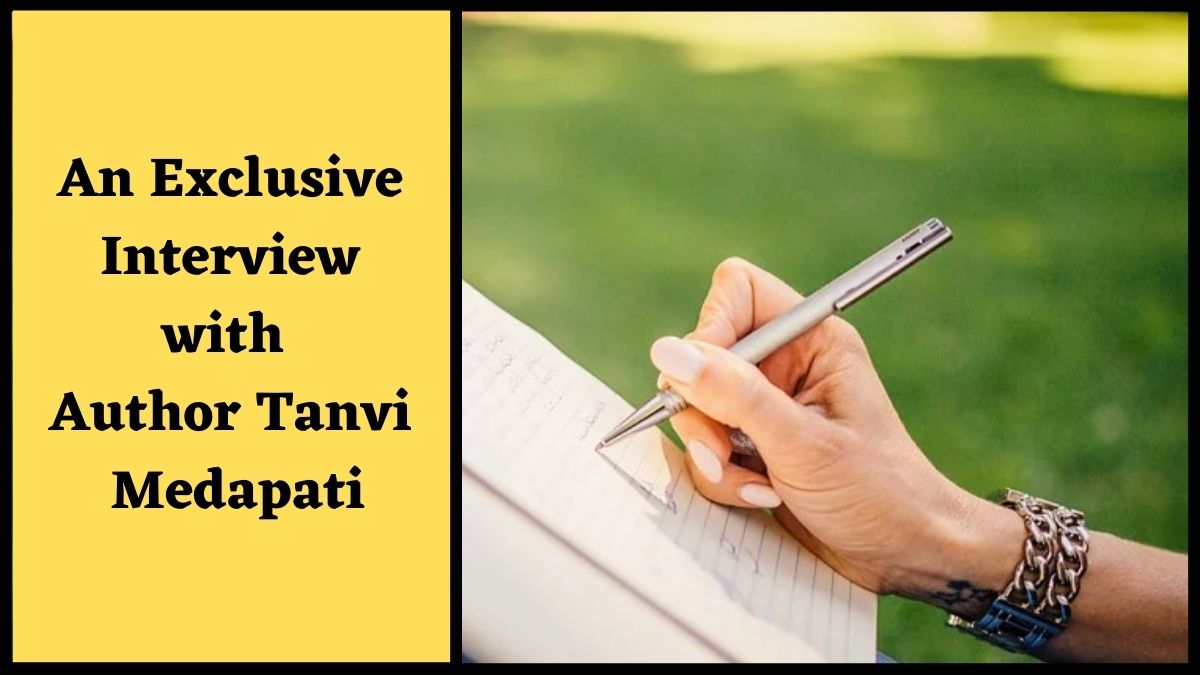 Recently, we chatted with the young authoress Tanvi Medapati. Currently, she is busy with her studies. However, in her spare time, she really enjoys writing her heart out. She is quite active on Quora and writes on various stuff.
She is also a published author of two books: Error 404 – Not Found and Stories That I Grew Up With. Both books are doing well online and even you can read both books online on Amazon Kindle.
In this exclusive interview, we discuss lots of things, including her studies, time management, love for writing, hobbies, ambition and much more.
Here Are the Excerpts
Hi Tanvi! Welcome to TheCheckerNews.Com. Please introduce yourself to our audience.
Ans: Hello! I'm Tanvi VR Medapati, and I'm from Hyderabad, India. I'm an eleventh grade student by day, and a hacker or a writer by night. My hobbies are writing (obviously), screenwriting, cooking, gaming and surfing the internet. I'm an ambivert. My favourite musician is Grimes, and the band Queen.
I like memes and virtual machines. I'm a madcap too, I do a lot of stupid things, and the number is balanced by the risky things I do. I managed to delete system32 from a Windows XP virtual machine through a .bat file, and put my laptop in danger by trying to dual boot Kali Linux with Windows.
What is your ambition in life? Are you moving into that direction?
Ans: Well, I am a girl with high goals. I don't want to bore you guys out, so my ambition for now is to study well. The 11th and 12th grades are very crucial in determining your future. Everywhere you go, the marks of your final school years are examined. And I do think I'm doing well in studies.
Were you always passionate about writing since childhood? Comment.
Ans: Yes, I was. My parents buy a lot of books for me to read, be it story books, encyclopedias, fiction novels or biographies. They used to buy these really cool picture books which helped me read, and I was an advanced reader for my age. Coming to writing, the credit goes to my mother. She provided me with a strong base in learning and writing by teaching me in fun ways. She used to spend a large chunk of time with me, helping me do my homework and prepare for my exams. I guess this is what helped me – "Visualise everything you learn."
And I used to read comic books, like TINKLE and the comics from Amar Chitra Katha when my dad bought them from bookstores, which helped me in sentence formation, and I participated in essay writing and story writing competitions held by my school. I never actually knew the formal way to write a book, I used to scribble stories in a notebook during the summer holidays sitting with my sister in the living room, throw the book into a rack, and never cared about the book's fate.
Tell us something about your book "Stories That I Grew Up With." Did you ever imagine yourself as a published writer during your childhood?
Ans: Stories That I Grew Up With is the second book I wrote; it's a collection of these stories I wrote, and the ones that were etched in my mind. Not going to lie but that book's a total mess. I never told about it to anybody except my parents.
And yeah, I did think of myself as a published writer. I used to think that I'd become very popular, I could make a lot of money and live in a BIG house with a dog when I was young, like nine years or so. Apparently nothing of the sort happened, and all I could do is look back and cringe at nine year-old Tanvi.
Your another book, "Error 404 – Not Found", also seems quite interesting. Please tell us more about it.
Ans: Ah, yes. My first ever book. This book is about a college student, Mia, who works for a very notorious hacker group, and how she manages to save her skin. That's it. The book's even interesting with rather unexpected plot twists, but what's the point of reading the book if I say them all?
How do you manage your time—starting from your studies, exams, Quora, to writing books? Please give some tips for time management.
Ans: I don't have a specific timetable, I believe that timetables kill creativity. Let's just assume that you put 1 hour aside for writing, and no matter how much you brainstorm for new ideas, you can't think. You'll be staring at the clock or your watch every ten minutes to see how much time you have left. In short, I don't follow a specific timetable, as soon as I get an idea, I write it down on the back of a notebook and do what is required.
My classes start at eight in the morning and end at six in the evening, so I don't have time nowadays to write my books. I just write an answer on Quora or write a few pages of my book during the 15 minute break and lunch recess. I'll be listening to classes or studying for most of the day. And I am less active on Quora, if you've noticed.
Now if you want some tips for time management, I can only tell you one tip – Concentrate. Concentrate on your work. Tell yourself how much time is required for your work to be done. Put all the distracting things away. Now we all might have thought of things like "I must only walk on the red tiles or I die", "I must reach the tree before the car otherwise my day will suck." Think of your chores like that and do them!
How can we accomplish success? Is there any shortcut to the same?
Ans: You can't 'accomplish success,' because success too, like education, has only commas and no full stops. Keep challenging yourself. As soon as you achieve a goal and celebrate, set your next target.
I learnt this through my parents. My dad is well-versed in many courses, like Pega and stuff. He learnt Salesforce, the trending course. It's helping him a lot now. And my mother too – She has her Master's degree in Science. She didn't stop there, she went on to study more. She is now about to get her second Master's degree – Masters in Education.
How did you keep yourself busy during the lockdown—last year and this year?
Ans: Last year's lockdown is what landed me here. I revived my Quora account in 2020, wrote my book in 2020 and earned 300 followers there. As I was in tenth grade then, I had classes for most of the day. But I had a lot of free time. I used to write and write and write on Quora. I taught myself screenwriting, and I started writing my book.
This year started off with me going to school – we had two tests everyday and it was so tiring. And then lockdown again, but that didn't mean I could relax. Our school conducted pre-finals, so I kept myself busy by studying, and I'm still keeping myself busy by doing some household tasks, tutoring my sister, or learning something.
Who are your real-life role models and why?
Ans: My biggest role models are undoubtedly my parents. My father and mother have a pure soul, and are kind hearted. They are selfless, and have done a lot of sacrifices for us. They work very hard; and they are not selfish. I hope I could be like them someday, too.
And I have my two cousins who got their Masters in Science degree from USA, they're my inspiration too.
Finally, share your thoughts about INDIA as we entered into the 75th anniversary of our freedom. What's India of your dream?
Ans: I'm so happy. 75 years ago, the efforts of all the freedom fighters paid off on August 15. India has developed a lot in the recent years, has its fair share of victories and defeats… from women being confined to their homes to women conquering the male-dominated environment, and much more. India grew as it learnt from its mistakes, which is why we have a solution for almost everything. But every coin has two sides, India too has its other side, which is filled with corruption, poverty, crimes, ignorance and illiteracy. If we all come together, and if the government too joins hands, we could eradicate all this.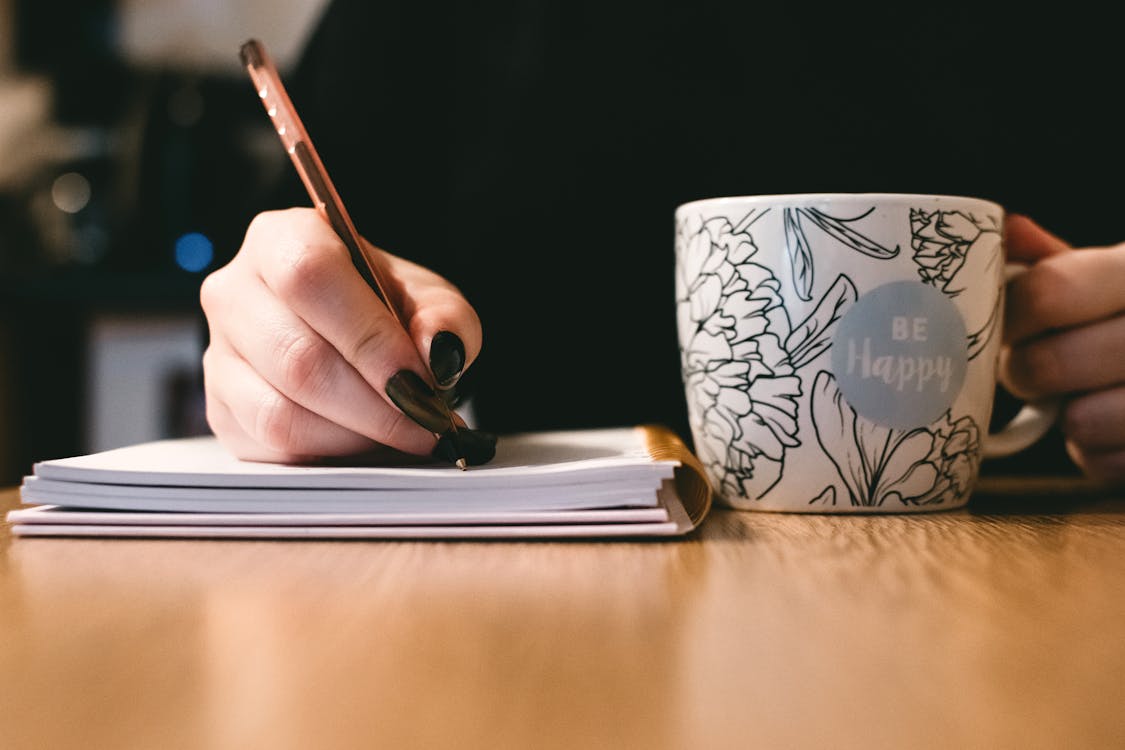 My dream India is India where every citizen is treated equally, has enough resources for growth, where people don't accept bribes, and work hard and just, and have better career options, because there are limited options that offer good pay and have importance in society, and help other countries in need.
(Thanks, Tanvi, for this fabulous interview. We wish you all the best in your life.)