Kuldeep Sharma, a young boy from Gwalior, has a roller-coaster journey in life. But just like a true warrior, he battled against all odds successfully. Thanks to his passion, and relentless love for education, Kuldeep Sharma, is now creating a niche for himself in the world of writing and blogging.
Mind you, he is a gold medalist in BTech. But, that was just a start. He successfully completed his MTech, too, and also joined a corporate sector as a development engineer.
However, he was destined do something different and bigger. Thanks to his wonderful writing skills, Kuldeep soon became an author.
Today, Kuldeep Sharma is a man of many talents. He is an IELTS & PTE Trainer, Author, Digital Media Writer, Blogger, and Key-note Speaker. He openly admits that there is no shortcut to hard work.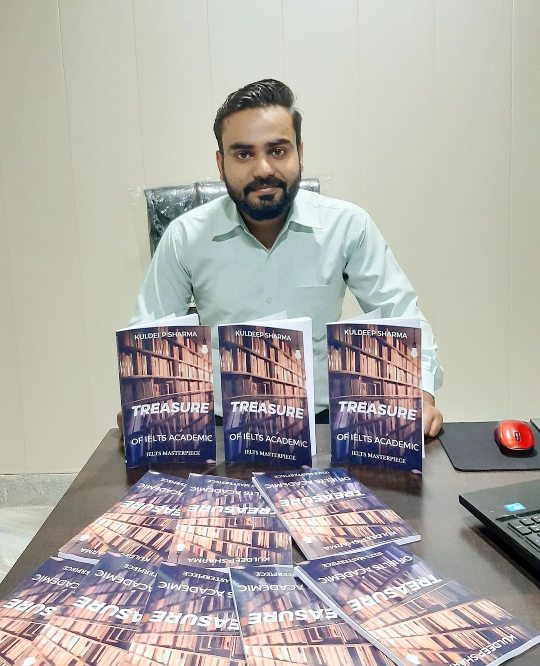 Team CheckerNews is honored to present  this Featured Interview with Kuldeep Sharma. So what are you waiting for?
Here Are the Interview Excerpts
Hi Kuldeep! Welcome to TheCheckerNews. Briefly Introduce Yourself.
Ans:  I come from a small city named 'Gwalior' in the state of Madhya Pradesh. I hold a graduation degree in Bachelor of Technology (B.Tech) with Gold Medal, then gained a Post graduation degree in Master of Technology (M.Tech). I have also worked in the corporate world as a Research & Development Engineer for a year, and then I followed my passion.
In addition, I was an avid reader and an active child.  I was good at delivering speeches and always loved the school and college competitions. I was a keen observer, and learned a lot by observing people. When it comes to games, then Cricket and Badminton were my favorites.
There was also a time where I was finding a kind of halt in my life but as someone said after every night, dawn comes the same happened with me.
My life seems like a roller-coaster ride where I confronted many ups and downs from time to time. However, every time… I got a lesson, which helped me in understanding things in a much better way. I am a very practical person, and always believe in the power of hard work and dedication.
My passion landed me on the board as an IELTS & PTE Trainer, Author, Digital Media Writer, Blogger, and Key-note Speaker.
I like to guide and motivate people through my real-life experiences. Life has made me very realistic and optimistic owing to which I believe that no matter what, but one should have to remain positive.
I always believe in the power of these words, which I have framed, "Some get everything in their legacy while some work hard to build their legacy."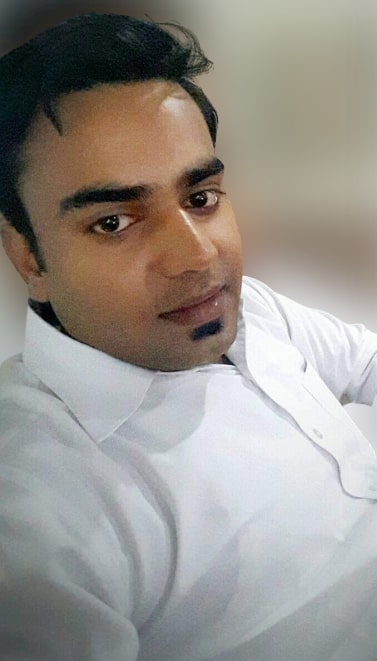 What prompted you into writing, when you are already into immigration consultancy? 
Ans: I was always good at writing. So, I started my writing journey around 5 years ago when I was in graduation. To be honest, I never planned or thought to become an Author. It transpired randomly by seeing the needs of students. Being an IELTS & PTE trainer, the kind of tremendous response which I received from the students stimulated me to write a book.
I remember, I was a bit nervous, which was quite obvious for any first-time author, but the love and support of my loved ones made me cover this sea of writing a book.
My first book 'Treasure Of IELTS Academic'  was released in the Year 2019, the second book 'Treasure Of IELTS Academic Task 1 and Speaking' and the third book 'Threshold Of Task 2' were released in the same year 2020. I also have a presence on various websites where I write Poetry, Stories, Articles, and Micro Tales on the subjects of life, love, relationships, young people, family, abuse, depression, women empowerment, and such themes.
Can you briefly explain to our audience about your novels and books?
Ans: I am a professional IELTS trainer and dealing with this exam for so many years. Therefore, I decided to write a book that is based on the exam International English Language Testing System (IELTS). The content of these books makes them different from other books, as I have brought a new style of sentence formation, vocabularies, and many more things. These books are the complete package for all those aspirants who want to qualify for this exam.
What keeps you motivated and who are your real life role models?
Ans: Challenges are an inevitable part of life. Same I faced throughout my writing career, I had tough times, extremely good days, lonely nights, depressive months but, it's all part of the process. To cut the chase, these are the struggles and sacrifices of my parents which make me feel motivated as well as positive all the time. They are my true role model.
What advice would you give to someone starting out as an aspiring author?
Don't underestimate yourself and your potential. You are more capable than you think, all you need to just work hard. If you want to become an author or writer then work on your skills and develop thoughts which can be entirely possible by reading. If you want to write then read, you must read, read as much as you can, consequently you will not only learn various ways of writing but also get many new thoughts.
In the process of creating your own book, trust yourself, support yourself and go for it, it's important that you focus on giving your hundred percent and lastly, try whatever you want, explore different genres, you don't have to think about publishing your work and to make it big instantly! It doesn't work that way for many people thus, Just sit down and start writing, learning and begin to explore.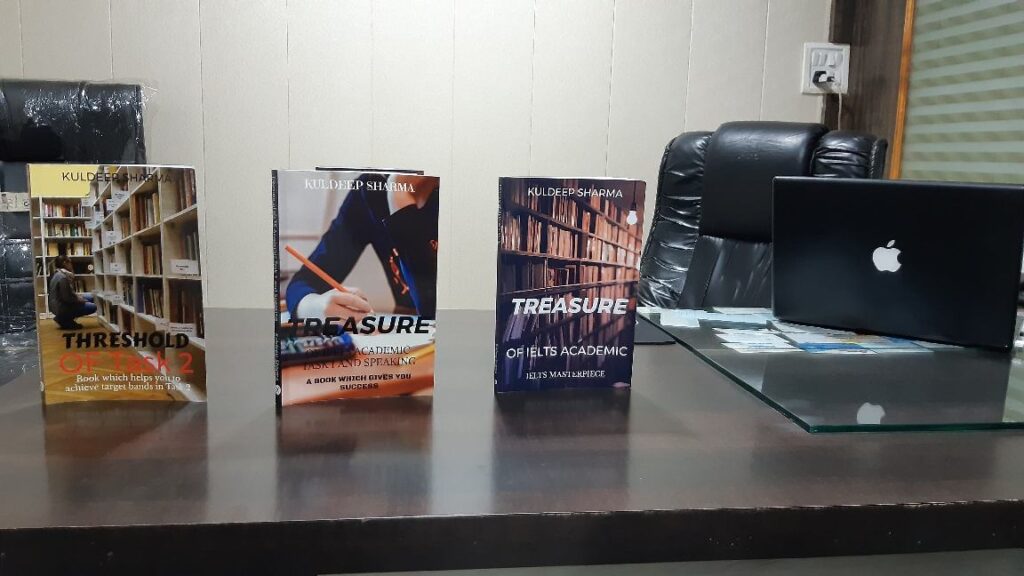 How do you handle the pressure and manage stress?
Whenever I am in pressure or any kind of stress then I always recount or see my achievements which I have achieved in my life. Trust me, it really boosts my energy. In addition, I always like to listen to motivational music as well as videos.
Sometimes, I like to remind myself of all the struggles which my parents have faced, and it really helps me feel relaxed and gives me energy to achieve more in life. To be honest, I am a workaholic person and being sitting ideally & not involving in any kind of work gives me more pressure and stress! 
Which mantra would you like to give today's young people for success?
My mantra for success is just to, "Have patience, love your parents, utilize time, control emotions, isolate yourself and work hard."
Follow me on:
Facebook: https://bit.ly/3i0rMbX
Instagram: https://bit.ly/3idvGi3
Linkedin: https://bit.ly/3i3b77I
Twitter: https://bit.ly/2Xk4BS0
Pinterest: https://bit.ly/3gxbk2F
I hope you guys have really liked this motivational interview of Kuldeep Sharma.
Herewith, we at TheCheckerNews, also wish the author very best in his life and future endeavors.