Pragya Sarwaiya is a girl with many talents. She is an aspiring doctor, freelance content writer, poet, author, and much more. However, she always ensures that she follows her dream and never gives up.
As an aspiring doctor, she saw life too closely. And she feels that every person has two choices to choose from when they come across any problem: Either spend the entire life looking at the negative side of the problem or start looking at its brighter side. If you see the brighter side, then hopefully, you will find the solution too.
We recently invited her for this exclusive interview and she humbly agreed for the same. In this interview, Pragya honestly shared her thoughts with us. We wish her all the best in her life and career.
Here are the interview excerpts
Hi Pragya! Welcome to TheCheckerNews.Com. Please introduce yourself to our readers.
Ans: Thank you so much.
Hi, I'm Pragya Sarwaiya, I'm an MBBS student, freelance content writer and an aspiring author. I have worked with few content creation teams and  various anthologies.
How did the dream of cracking NEET UG come to your mind? How was the overall experience?
Ans: Medicine was always been my childhood dream. I have never dreamt about any other profession. I used to get influenced by the personality and aura of doctors. The amount of faith and respect this society holds for them gives more power to my dream.
While preparing for NEET- UG, there were my own set of ups and down but not once I have let those days define me. Also my father's faith in me gave a lot of strength in drop years.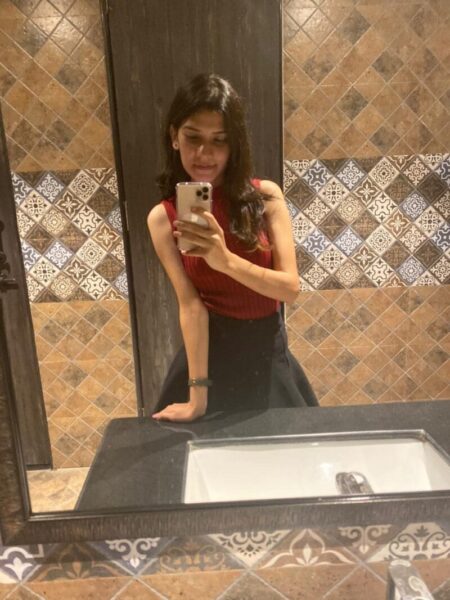 Any advice for NEET aspirants?
Ans: Be patient! I know that preparation phase for competitive exams is too stressful, for some days you may feel awful and left out but believe me- this struggle is worth it
Being a dropper, I know it's a painful journey. Your friends maybe enjoying their life, you may feel societal burden but once your dreams get fulfilled, you will look back at the time and feel grateful for all your struggles.
Minimum 8-10 hours of serious studies is enough to crack this exam so work on your timetable and reduce use of social media. Don't let relatives or society project their insecurities on you. You are solely responsible for your future so keep moving towards your dream, no one can stop you.
What was your first reaction when you got admission to the medical college?
Ans: Oh , this is a complicated story. I have dropped years for getting into medical college. Honestly I was not at all excited because I always knew that I am going to be a doctor, whatever time it takes.
When I went for counselling, at last moment server went down and team was unable to complete my admission process, hence I was supposed to give up and drop for one more year. But the medical officer on duty took everything in his hands and he did everything possible to convince higher authorities to look for my matter, he came like man of fortune that day. Fortunately, our efforts paid off. And I got admission in medical College. My father was in tears, everyone was happy, this felt like my dream has always been part of their dreams.
As said by Paulo Coelho:
And, when you want something, all the universe conspires in helping you to achieve it.

—Paulo Coelho—
You are quite active on Quora with many followers. Have you always loved writing since childhood?
Ans: I was an introvert kid from childhood and I had a hard time in expressing myself to my family and friends. So I used to write letters to God about my good and bad days, my fear, my pain, my success- everything. Soon, I got comfortable in expressing my emotions through writing.
When my way of expression started turning more poetic, I realised that writing works as tranquilizer for me and now there is no going back. Also Quora has given me a lot of opportunities and appreciation from readers and I'll be forever grateful for the love that I have received till yet.
Please share some links so that our audience can read your literary works.
Ans: Visit My Quora Profile
Follow Me On Medium
What's your ambition in life and why? Explain
Ans: My primary aim is to be a good doctor who is more aware about recent technologies because this pandemic showed us how much our country need doctors and research teams.
Right now, I am working on my own book and hopefully I will publish it in 2021 (fingers crossed). Being a child sexual abuse survivor, I wish to spread more awareness among kids about the same. I have started working on it with a great team.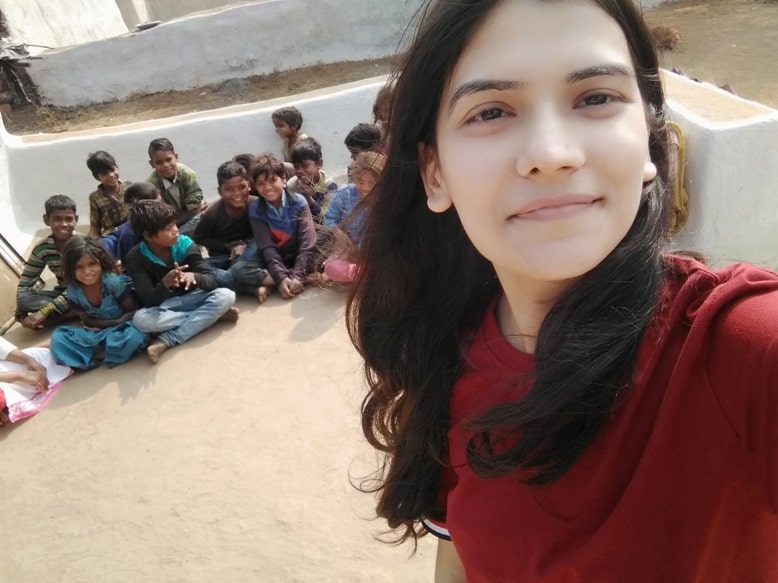 So apart from studies, my dream is to spread more kindness because I believe kindness is most underrated trait nowadays and there can be nothing more charming than being kind and honest.
What was your experience of dealing with COVID-19 lockdown? I guess medicos have tough time dealing with COVID patients on their work front!
Ans: Unlike others, I was the happiest person in COVID- 19 lockdown. This lockdown was the most productive time of my life so far- I did internships, collaborations, read books, got opportunity to interact with some inspiring people, spent a good long time with  parents and siblings. Lockdown came as a blessing for me.
Yes, for medical students, this time was (is) very crucial. Being a second year student, I was not working as frontline warrior. A lot of my friends were working and giving their contribution in saving lives. I can't even express how proud I feel to be part of this noble profession. Fortunately, the sacrifice and struggle of frontline warriors paid well and we are able to come out of this pandemic.
As far as present medical students are concerned, each one of us are more aware of our responsibilities as future doctors and these frontline warriors will always remain a source of inspiration for us.
As a medico, you saw life too close. Any advice for pessimistic people who lose their hope too early?
Ans: I personally believe that there is no point of stressing over consequences, each one of us has got one life- either we can spend whole life in looking at the negative side or we can start looking for bright side in every problem.
A lot of people loose their life every day (take this pandemic as an example) you are fortunate enough to be alive, to have all source of fulfilling your general needs.
For pessimistic people, I would say- the moment you start feeling grateful for small things around you, you will realise that life is too beautiful to loose hope and cry. Just try to project your positive energies to the universe, it will reflect back the same for you.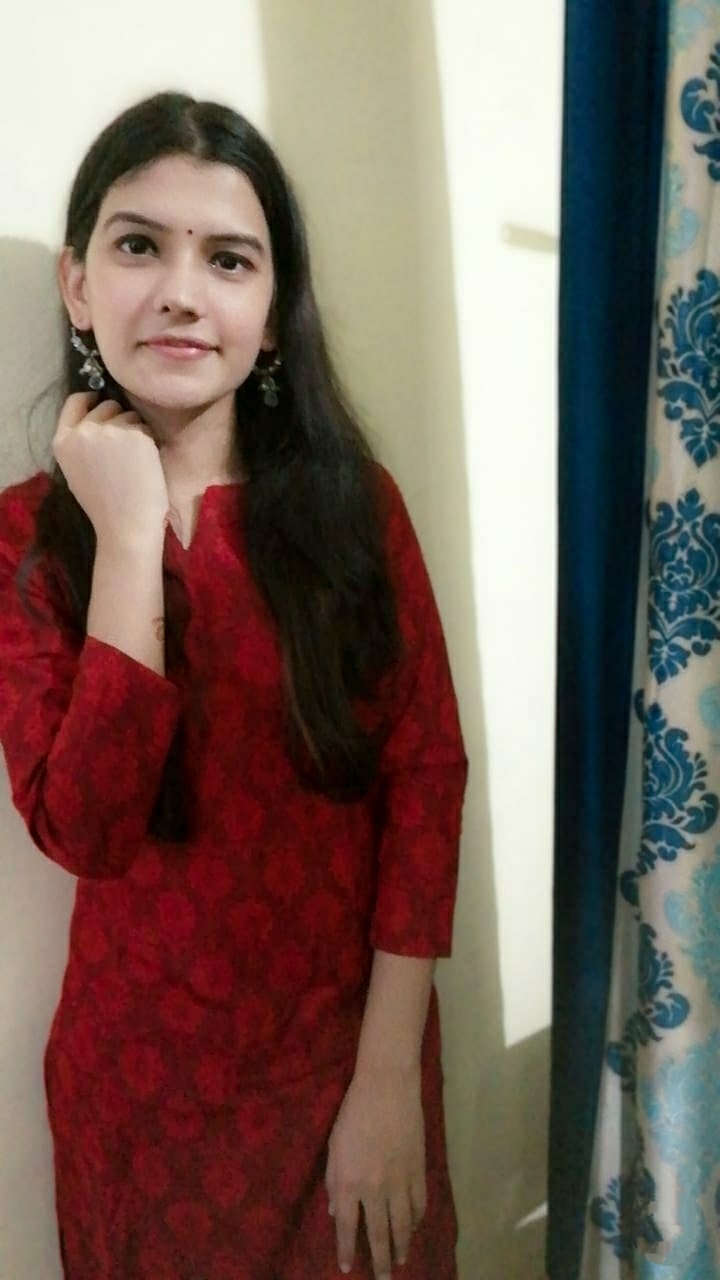 Finally, Can you recall some difficult moments that you have successfully overcome in your professional journey?
Ans: I remember, when I went for my first clinical posting, there was this old lady she was very sick and fragile. Being a sensitive person, I could not let myself get over her pale sick face. I cried when I reached my room and talked to my family doctor, he told me that this profession needs a lot of strength, you will see a lot of death and miseries in future but you are not supposed to give up, your only responsibility is to come up with the  best treatment to save lives.
Now I don't let anyone's pain stay for too long inside me, letting go of the sensitive side is much needed trait in this profession.
(Thanks, Pragya! We wish you all the best for your future endeavors.)