"I Am Incredibly Stubborn and Just Refuse to Roll Over and Die." — Author Erynne Napier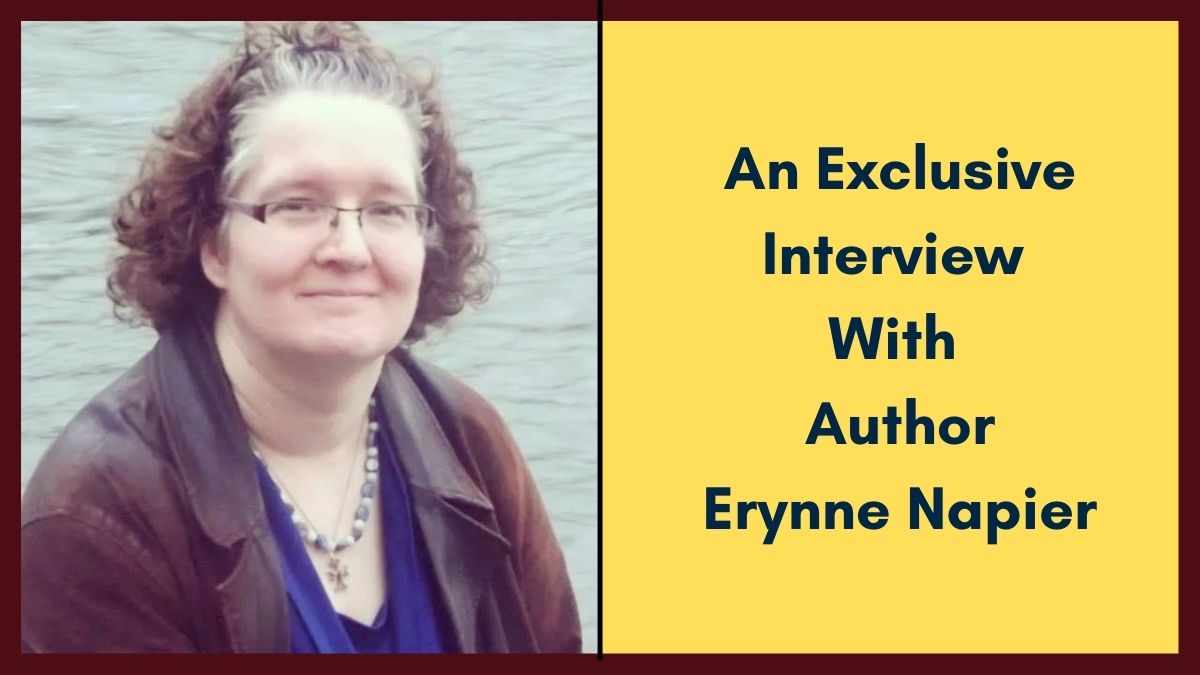 We are extremely delighted to feature Authoress Erynne Naipier's exclusive interview on our news website. She has been a prolific writer since her childhood. Writing has been her passion since she was in the fourth grade.
Currently living in Des Moines, Washington, just south of Seattle, Erynne is a mother of two and a grandmother of two. She is now busy finishing her 30th book, Paloma, which will release soon.
In this exclusive interview, we discussed a lot of things, including the theme of her books, professional journey as a writer, personal life, and much more. Despite Erynne's busy schedule, she has come forward and candidly answered all our questions.
Here Are the Excerpts
Hello Erynne. Welcome to TheCheckerNews. Please introduce yourself.
Ans: Hi, I'm Erynne Napier. I'm a mother of two sons and a grandmother of two grandchildren. I've been writing either poetry or prose for most of my life, settling more onto the prose part of that in the last few years. Those stories have become the Chronicles of Palatia Royale.
How has been your professional journey so far as an author?
Ans: It has definitely had its ups and downs. I have never really had the money to invest in proper advertising, so, as a result, I'm not overly known … yet! And I didn't even know where to start; still don't, truth be known. But, I have recently hooked up with a good company that is willing to work with me and all my idiosyncrasies.
What are your current literary projects?
Ans: I'm working on Paloma, my 30th book and last story in my Before the Phoenix series. This will be the last planned book of this series. (I say planned because I may come back in the future and write another story in this series.) But after this, I'll start filling out my Phoenix from the Flames series.

You were always passionate about writing. What does it feel to see your work getting published in various publications? Do you also write on online blogs?
Ans: I do have an online blog, but I have to admit that I don't update it as often as I should. I've got a presence with Facebook, LinkedIn, and Goodreads. As to getting published, it's actually surreal! Are those really my stories?! 
How many books have you written so far? How can we buy them?
Ans: I've written 29 so far. They are available through just about every online marketer, including Apple, Barnes and Noble, and Walmart … to name a few. If someone is interested in buying them, just do an online search for "Erynne Napier." Or they can just go to my website Erynne Napier.Com
Please comment on Chronicles of Palatia Royale. From where did you get the inspiration to write it?
Ans: I guess I've always liked telling stories. My 4th grade teacher saw this and had me go to a special assembly hosted by a gentleman named Pleasant DeSpain. Mr. DeSpain gave us a ditto with an outline for story flow; I still have it, by the way. From there, my writing evolved from poetry (to express my teenage angst) to prose.
For the Chronicles, it started out as tidbits of stories all over the place. I brought all of those into one timeline, adapting each as I went along. From there, I find inspiration from a character in one book or another and give them a backstory, weaving them into the overarching story of my world.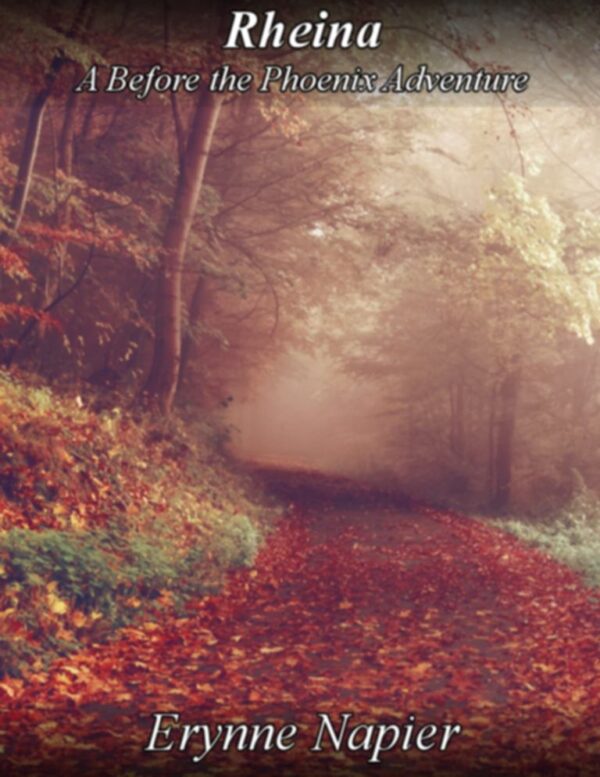 The Chronicles of Palatia Royale is a fantasy adventure / romance  saga set in a female-led Medieval / Greco-Roman world. It emcompasses several series … Dawn of the Phoenix, Before the Phoenix, and Phoenix of the Flames … with more to come! Each of these series have 6 main-line books which comprise the main plot line of the series. Five of these books contain different sets of protagonists and the struggles that they have to get through. The sixth book circles back to the original protagonist pair and rounds out the series. All but the Dawn series have adventure books that link into this main plot line, again with different sets of protagonists. Each book can be read separately, but it's better to read them in roughly chronological order to get the "full story."
How has your life changed due to COVID-19? How did you manage to spend your time productively at home during the entire lockdown period?
Ans: I've actually been employed for most of it; I was working for a "vital industry" in the aerospace field. So, I never really was in lockdown. Then, due to reduced business, I was laid off. To be honest, the only thing I really did in terms of my stories was to finish Magaretta. But, when I caught COVID in January 2021, I had to go into two-week quarantine. During that time is when I wrote Karísa.
What would be your motivation tips to aspiring fiction writers?
Ans: Get organized! For me, I have my own database for this. Others use a spreadsheet. I even heard that Frank Herbert (author of Dune) had a file cabinet for his notes. It really doesn't matter; as long as you understand your system and you can maintain it.
Finally, please reflect on the difficult moments that you successfully overcame in your life.
Ans: Difficult moments? Over the last few years, I had a string of 'em! First off, I had to move out of my place in Everett. Fortunately, a friend and her grandfather were able to give me a room for a about a year in Des Moines, Washington. Then, just after I was able to move into my own apartment, there was a fire in the building almost directly above my place. So, I was in a Red Cross shelter for about a week or so. Then, another friend took me in for a little bit. I was able to work out an arrangement with my employer to work the night shift with my friend's husband. After finding another apartment, COVID hit and I was eventually laid-off. Then, after a few months of that, I was able to find another job.
How did I overcome all this? I am incredibly stubborn and just refuse to roll over and die. That's just not me.
(Thanks a lot, Erynne, for this exclusive interview. We wish you a great future ahead.)