The first step that can help you treat your mental health condition, no matter how serious it might be, is to recognize that you have a condition that should be treated. 

– Laura Bandila Goldberger  –     
We are living in tough… tough… times. Amidst the coronavirus-induced lockdown and shrinking economy worldwide, somewhere people are now losing hope and, entering inside the deep tunnels of depression and hopelessness.
TheCheckerNews, in its attempt to find an answer to ever-confusing mental health issues, discusses some pertinent matters with Laura Bandila Goldberger, a well-known senior journalist, and social worker based at Boston, massachusetts (US).
We are extremely grateful that Laura spared some time for us for this exclusive interview. It was not only pleasant and knowledgeable, but enlightening too. She shared everything starting from her professional life, coping with the novel coronavirus scare, cross culture understanding and much more.
Here Are the Excerpts
Hi Laura, Please introduce yourself to our readers.
Ans: This pandemic caused by COVID19, the recent social movements in the USA, and on our older continent Europe, the global political addressing, should make us reflect more about ourselves as human beings rather than professionals. Before being anything else, we need to be kind and rational people.
I like to think that I am a wise-observer of this world; well-balanced, tolerant, and also aware of all the exaggerations around me. The traditional media represents political interests; social media is full of subjective and passionate opinions; I am barely finding constructive critical views about the challenges the world encounters this time, and I am quite disappointed but not necessarily surprised.
I want to live in a better world, but I am not a dreamer. I do not think this is possible, but I genuinely believe that each of us can change and influence his environment. I have been a journalist, by vocation and profession, for more than 25 years. I held multiple positions in the media, starting to work in this field since I was 18 years old. I steadily improved my education in Romania and the USA. I have learned that it doesn't matter how much knowledge you gather; it will never be enough, not for yourself, and not for society.
The Romanian intellectuals were systematically annihilated during communism; the literature, the art, and the music served the propaganda, my parents' access to information and education was denied. Thus, after the iron curtain fell, in 1989, they were very happy for us, because we could enjoy the freedom of knowledge. Anyway, in the USA, Barbara Sher's disciples would say, maybe, that I am a Scanner, but I was told that becoming a complete person is more important than having a title or money. Therefore, even if I have a license in communication and journalism, I completed marketing courses, financial analysis classes, musical production sessions, selling workshops, language lessons, math preparation, teacher formation, vocal instruction, and many others.
I have worked as a reporter,  news anchor, political, cultural or musical show host, financial analyst, marketing manager, senior editor, producer, as a substitute teacher, selling trainer, private music professor.
Besides all the part-time, temporary jobs or contracts, I was employed for 20 years at the National Public Radio in Romania, until 2017. I love all forms of art, considering them powerful tools for meaningful communication.
Today I am a mother of 3, and I have been living in the USA. My work is tangled now with my own life and experience. I am a cultural journalist, freelancer, and last year I found a company that offers services of Publishing and PR. Recently we published an exciting book, and we have others on the line. Unfortunately, my time is limited. 
How are you coping with COVID – 19 and the nationwide lockdown in the United States and several other countries across the world?
Ans: My family lives in Massachusetts, very close to Boston. We were not in lockdown, but of course, we needed to keep the social distance. This is something that nobody in the family could adjust to over the night. We love people. We like to socialize, and we have always encouraged our kids to make friends, to be open and play with everyone in the neighborhood, no matter the social provenience, religious beliefs, or the color of the skin.
They were not used to staying inside, in front of a computer or TV. Then, suddenly, our 13 years old took all the classes online, and the preschooler had his meetings with his teachers on zoom. It was not natural. Even the youngest one was asking us to take her back to the daycare.
We are a family of five. All of us have different needs. My priorities have changed, and I have put my business in the background. We are doing homeschooling, and a lot of activities trying to fill our time with purpose. Maybe we will not have a vacation this year. We used to spend our summers in Europe, but it will be different this time. I volunteered, raising money for Romanian hospitals, or helping poor immigrants from America to survive these difficult times.
I am passionate about music, so I teach my children different instruments to play, or I sing for them. I would not say that passing through this pandemic is easy. Our children are home 7/24 hours a day, and we do not have anybody else to help us. Yet, many times, when my husband takes on my responsibility, I sacrificed my time with the family for doing my part as a volunteer or trying not to let my business die.
I am still writing poetry once in a while, or I publish interviews for Capital Cultural, or my blog kidhouseproduction.com  We recently re-edit a beautiful book, KID, written by Maya Goldberger, suitable for adults, as for young adults, as well.  I have not yet had time to promote it. Since social distancing was imposed, I only work with contractors. I would be happy to offer some young people a volunteering experience. If somebody is interested, I can be found on my Facebook business page.  
We know you are associated with several organizations as a volunteer. How do you participate in these activities?
Ans: Yes, you are right. I use my experience in marketing, social media, PR, and the expertise that I have in the cultural field to help them organize fundraising events online, or branding campaigns. I am an ambassador for Romanian United Fund from Chicago and a volunteer for Families for Depression Awareness in Waltham, Massachusetts.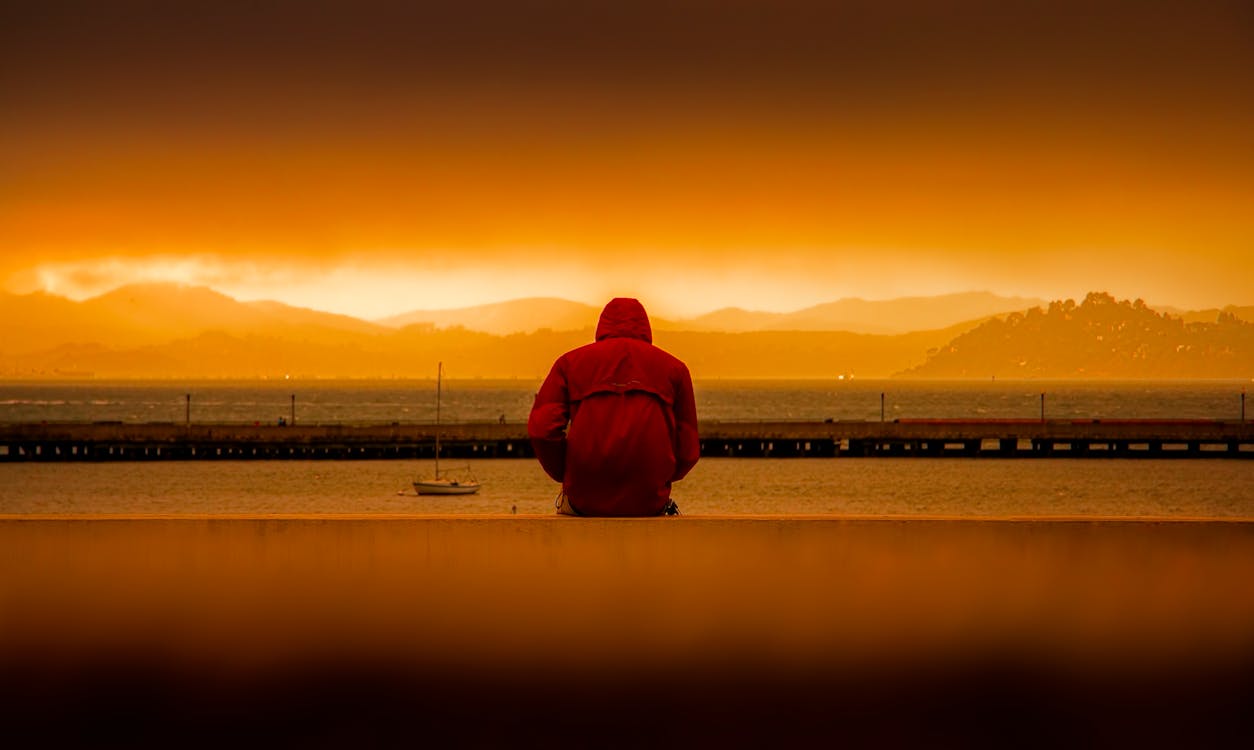 What's your take on the rising number of depression cases due to novel coronavirus-induced lockdowns?
Ans: I do not have official, updated data. They are continually changing. Still, public information showed us that people are affected by this pandemic in different ways. Social distancing causes economic pressure, as well as psychological stress. It depends on the motivational aspects of every segment of the population, related to age, income, and education. The older communities are scared about how the virus could affect their health and the underprivileged of the prospect of contracting it. People that are already affected by depression, bipolar disorder, or anxiety are also prone to develop their condition acutely.
Young people, adolescents, and young adults are not afraid of getting ill, but they find this new situation unfair and unnatural; it makes them feel dissatisfied, restless, anxious. Families with little kids are also worried about their children. How to convince 3 years old to keep the masks on his face. How efficient are the rules as long as the kids are putting their fingers in ears, mouths, faces every 2 minutes? Parents, especially moms, are incredibly nervous about the coming school year. The uncertainty we experience could result in anxiousness and sometimes depression. How could they work from home and homeschool at the same time?
There are so many questions. How about traveling across the globe? Immigrants want to see their families, but they want to keep them, also safe. How can we reconcile this situation? More or less, every one of us is affected. I would like to know what human beings like boundaries. Any mild change in one's mood that can affect his social functioning was considered a symptom of depression. Now, the social reality is itself different. Maybe we will need to reconsider what depression means. 
How do you control the level of stress and anxiety in your life? What piece of advice would you like to offer in this regard?
Ans: The first step that can help you treat your condition, no matter how serious it might be, is to recognize that you have a condition that should be treated. First of all, you have to identify what makes you unhappy. Afterward, you can try to change that. If you can not do it, try to find something else that you like to do. I always tell my children how important it is to have a hobby in our lives; playing, singing, reading, running, gardening, painting, building, knitting, writing. I can not tell you how many they could be. Enjoy them. Use them as a therapy, a way to let go of your troubles, or stress.
Be creative! Nobody can take your creativity away. Use your imagination, live inside yourself, outside of the everyday world, fly with your thoughts away from everything that keeps you miserable. 
During the summer, the rules have been loosened a little bit. It brings us a bit of relaxation and more flexibility. In my native country, Romania, the terraces are opened. In Boston, my hometown, we can go to the beaches. Of course, we still have to keep our distance and to wear a mask. Yet, we can go to the ocean, even only to watch the waves. It works for me. The immensity of the water calms me down. Unfortunately, I know there are people out there, in this world, even in your beloved India, who cannot do much. I want to help, but I have no power. 
Can you please share some links or details about your recent creative stuff? Our readers would be happy to read them.
Ans: I recently published this interview on the online form of the Capital Cultural review, a publication that also has a bilingual print version, in Romania. I gladly recommend it. 
Have you ever visited India? What's your view on our country of around 1.4 billion-plus people. 
Ans: I have not visited India, but I would have liked it! I know very little about your country: some good movies. One of those was an iconic film in Communist Romania: "Ek Phool Do Mali" if I am spelling it correctly. "A flower and two gardeners." I do not remember much about this one. I was quite young when I saw it.
Still, I have been touched by the world-awarded movie "The Slumdog Millionaire" I am also fascinated by India's religious and linguistic diversity. I have been interested in its architectural style and literature. During high school, I used to read Rabindranath Tagore's Poetry. He was one of my favorite poets during my youth. I even took a little book by him with me when I moved to the USA. When I was a young adult, I got in love with Ravi Shankari's music. I was so sad when I found out that he died. Now, I am listening to Anoushka Shankar, one of his daughters, who is also a musician.
Since we relocated to America, we have Indian friends and neighbors, as well. My kids also have colleagues who come from Indian immigrant families. We have learned, as much as they would tell us, about the social hierarchy and Indian caste system.
We also take this opportunity to invite you to visit India. We will ensure that you get to know more about our rich historical heritage, vibrant culture, extremely delicious cuisines, and scenic landscapes. 
Last but not the least, our readers want to know what keeps you motivated and inspired. Have you set any personal goals for yourself?
Ans: Love keeps me motivated, the love of knowledge, and the more earthly love for my family. I am so curious to find where our fate would take us all. When I say all, I am referring to all of us around the globe. "We read the world wrong and say that it deceives us," said Tagore. Let be patient; let see what it will be next. I am optimistic. I did set my goals, indeed, but as I read somewhere: "we make plans, and God laughs. Thus, I prefer to talk about the present. 
It was truly an inspirational interview. We, at TheCheckerNews, wish Laura Bandila Goldberger, All the Best in life at whatever she does in future. We certainly need more doers like you in this world.