Avinash Kumar, currently studying PhD from India's premiere institute – IIT Bombay, travelled all the way from his rural village in Jharkhand to Mumbai. The journey was certainly not a cakewalk. But Avinash proved that if you love education, and have the determination to succeed, then no journey is too distant or out of reach.
A local Jharkhand lad with a humble background has transformed himself miraculously in just 10 years. He shared his inspiring story on Quora, and it became an instant hit with 30K Upvotes and 340K Views. Avinash has always been brilliant in studies. He was a school topper in class-10, and cleared many other exams with flying marks. Thanks to his hard work, determination and 'never-say-die attitude.'
His academic achievement is something that can't be explained in words. He loves studying and wishes to continue his studies after PhD too. Avinash completed his B. Tech from BIT Sindri – one of the famous government engineering colleges of all time in Jharkhand. And kept the momentum going with a brilliant GATE-AIR (All India Ranking) of 60.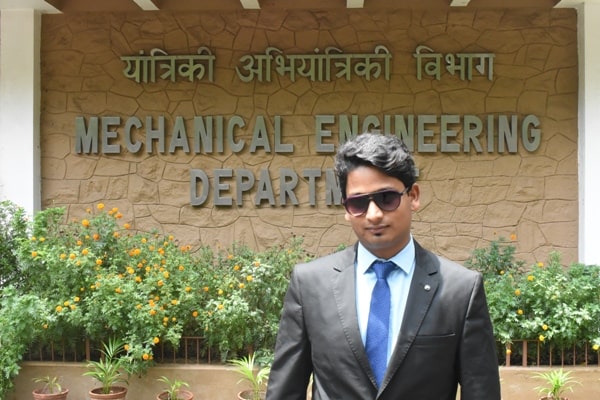 Then he cleared his M.Tech from India's prestigious IIT Kharagpur, and followed it up with a PhD course from IIT – Bombay.
We chatted with him a recent while back for this interview, and here are the excerpts.
Hello Avinash Kumar, Please Introduce Yourself to Our Readers
Ans: Thank you readers for your kind support. Currently, I am pursuing Ph.D. from IIT Bombay in the Mechanical Engineering Department. My research work is related to Electron beam-based Additive Manufacturing. I completed my M. Tech. from IIT Kgp after B. Tech.  from BIT SIndri.
I belong to a rural area, where agriculture is the only way to generate income. The literacy rate is very low there. In my village, no one takes primary and higher education seriously. We have only one high school at  a radius of 10KM. I am also trying to fill up the gap between education and  employment in my village by teaching poor children with humble background and guiding them for a better future.
Avinash, I read on Quora that you belong to Jharkhand. Can you please recall some sweet and sour memories of your childhood there?
Ans: I belong to a place, where 99% of the people could not find the difference between ITI and IIT. I have grown between the animals and farmers. I used to be a shepherd and had almost no connection with the books till 9th class. As soon as I realized (Follow my journey from shepherd to IIT on quora: What-is-your-biggest-achievement-in-life?)
I started working hard and  that's all. 
TheCheckerNews: And you really worked very hard since then onwards! It changed your destiny for good forever… Literally!
Apart from my academics, I use to teach children of my village during my vacations and guide them for their better future. And till now we have 5 engineers in the village, compared to none in the nearest 5 villages 5 years ago.
When you look back… Are you happy and satisfied about what you achieved so far!
Ans: I am quite happy that I have learned a lot of lessons in my life in a very short span of time. Now coming to satisfaction, according to me, ''A satisfied man can not grow further''. you have to be more hungry, to take more and more inside. And to be honest, i am too hungry right now as  I have to cover a long journey. 
Apart from my personal work, I used to educate children of my village. And I"m a bit satisfied now some of these kids are in a good position now.
Many IIT aspirants dream of getting entry into these prestigious institutions. Any advice to them.
Ans: There is no shortcut in life. You have to work very hard to get into the top and even harder to remain on top. One formula I personally follow is NEVER GIVE UP, I said never. 
Here are some steps, which will generally help in getting more marks.
Follow standard books- This will help in building standard concepts and problems.
Just focus on the concepts- no need to remember everything.
Keep practicing- Solve more and more problems and revise things regularly.
Make short notes- Helps you to recap concepts easily.
Plan Properly- Before approaching the goal,  just fix these questions like what to do?, how to do it? etc. Then plan your work properly and estimate every factor of your life.
And the best one,
Believe in yourself- you can do it.
Note: Don't wish for it, Work for it
.
You are quite active on Quora. How do you manage time for studies and Quora
Ans:  You have plenty of time if you realize. I just want to utilize every second in learning. Also, I feel special, if i"m able to guide someone to achieve their goal. And Quora is a good platform for both.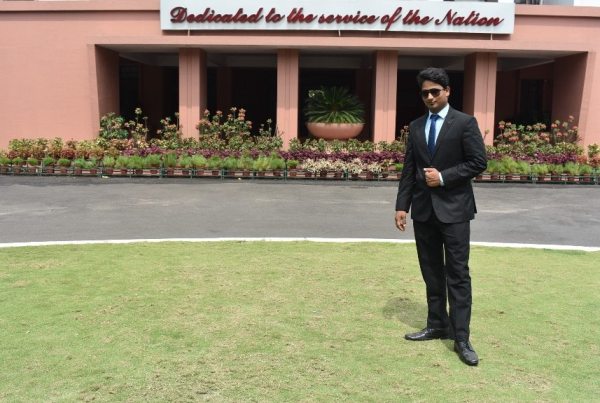 I started Quora a long time back but due to my hectic schedule, I was unable to use it. Thanks to this lockdown, I"m back on quora again :). Now, I used to spend 2–3 hours on Quora daily since last month. I learned a lot and got enormous support from the Quora community. I wish to continue with Quora even after this pandemic ends.
Have you set any life goals or ambitions for yourself? 
Ans: The list will go very long…
Right now, I am focused on my Ph. D. work. And I want to pursue my career in academics. Maybe after My Ph. D., I will start working in some colleges as a teaching faculty. I also wish to continue to guide children in my village or nearby villages in the future as I want to become a helping hand for those in need.
What keeps you motivated when things didn't go the way as you plan?
Ans:  I think, someone needs motivation only if his/her fear is bigger than the goal. Self-motivation is the best way to overcome your limitations. I believe that dedication and hard work is the solution to every problem.
Even if sometimes, things are not in my control. I  think of my mother, her unconditional love and support. I think of my father and his sacrifice. I think of children in my village and their future. These things act like catalysts for me and push me back. Because I know that only I can fulfill their dreams and for this,  I have to work very hard.
Ranchi has now almost become a popular city with several job opportunities. What's your take on this?
Ans:  There are many cities  like Ranchi, Jamshedpur, Bokaro, and Dhanbad among others that have grown reasonably well in the last  few decades. Thanks to the industrial revolution, which has played a major role in this growth and opened up for thousands of job opportunities. Still, we are far behind from top metropolitan cities like Mumbai, Delhi, Bangalore and Chennai. Thousands of People from villages are still leaving  their homes for livelihood.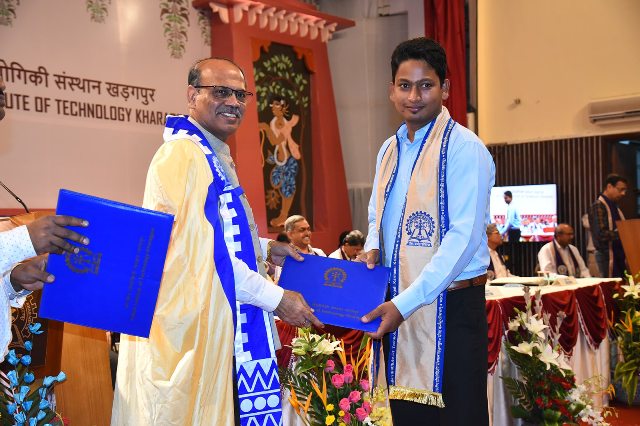 Last but not the least, Please share your hobbies and what are your dream destinations that you wish to visit someday!
Ans: I would love to spend time over social media platforms like Quora, Linkedin etc. where I can gather more and more knowledge apart from the world of Books.
Also, I am a nature lover and this line perfectly defines me:
" I want to live by the ocean but also in the forest but also in the mountains  but also in a big city but also in the countryside, you feel me".   – Avinash Kumar –
In the future, I wish to go skydiving.
What advice will you give to the youth of this generation?
Ans: Keep working, You will win, not immediately but definitely.
(It was such a fantastic interview with Avinash Kumar. Team TheCheckerNews Wishes the young IIT PhD alumnus a glorifying future ahead.)
This interview session was moderated by Atish Home Chowdhury!