Why Disha Patani Has So Small Role In Most Of Her Films?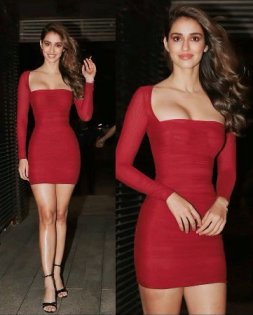 Well, I"m not a crazy fan of Disha Patani. But this doesn't mean I"m her hater or I completely dislike her. She's a cute, beautiful and good actress as well. Unfortunately, in most of her films, her role as an actress has been very limited. Well, only the directors may have the actual answer for that; but I"m trying to analyze what went wrong with her role in those movies?
— Disha Patani (@DishPatani) March 31, 2020
Until now, I" ve had watched a number of movies in which she acted in over the last few years. I watched her in MS Dhoni: The Untold Story, Bharat, Baaghi 2, and Malang. All these films have a riveting story-line thanks to their compelling scripts. Yet, once again Disha Patani's roles were quite shorter in all these films. Certainly, it's a great deal of bad luck for her millions of fans and well-wishers across the globe.
Disha Patani Is A Dazzling, Dainty & Demure Damsel
I know how hard each actor or actress works in their real lives! So, definitely, I won't want to discuss anything negative. In fact, she is full of optimism, talents and positive vibes. Disha Patani is a fantastic dancer too. She is just being unlucky with the scripts. And this doesn't only apply to Disha but several other talented actresses as well. They too have very limited stuff to do in each of today's movies which are full of machoism and heroism.
She acted in MS Dhoni. In this film, her role was very limited but she successfully grabbed the attention of the world as a soon-to-be good Bollywood success. This paved the way for her stint in other movies as well.
? those were the days ? #quarantinebodynotreadyyet ?? pic.twitter.com/36PAtZBiLf

— Disha Patani (@DishPatani) March 25, 2020
In Baaghi 2, She did a wonderful job. Her acting was quite good and in sync with the script requirements! If any person has any doubt about Disha's caliber then after watching this film they won't say so and rather eat their own words!
Regarding Bharat, it was a cameo role. And, in that few scenes, she justified her role.
Overall judgment is that directors need to give her more scenes to act in. I'm sure she will do well if she gets more options. And, as far as her dancing numbers are concerned then it is needless to say that she is a fantastic dancer with perfect moves and dancing steps in her dancing vocabulary.
— Disha Patani (@DishPatani) March 13, 2020
Unfortunately, in Malang too, she had very limited role, and her character died too early. I just want this trend to change and hope directors give her more meaty roles in future.
(Image Sources: Disha Patani Twitter And Instagram Profile)