Sai Pallavi: Why We Love This Talented Actress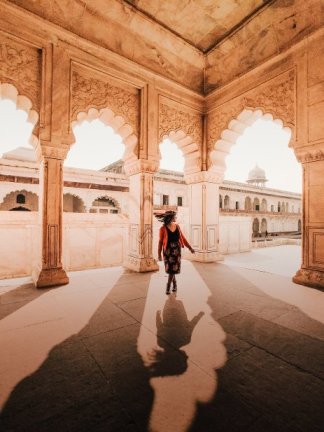 If you want to know what does being a perfect actress mean, then look no further. Sai Pallavi, relatively a new name in the south Indian film industry, is a flawless actress.
Every time you see her, it's for real. She is an epitome of a natural beauty. More than her beautiful face and absolutely dazzling smile, Sai Pallavi is a powerhouse of talents unexplored.
Suggested: Kanchana 3 Is Going To Be The Best Film Of This Summer
She debuted just three years back in a Malayalam film, but her acting was spot on. She played the role of a bubbly college going girl and stunned everyone by her awesome acting and spectacular expressions.
Just a few months later, #SaiPallavi, got another breakthrough in Telugu film FIDAA. And, she totally won our hearts as Bhanumati. The list goes on. Again in the film, Middle-Class Abhayi, #SaiPallavi did total justice to the role. Though her role was short #SaiPallavi acted excellently throughout the movie.
https://www.instagram.com/p/BoMLvX9g1vn/
Sai Pallavi: Why We Love This Talented Actress
Top 7 Reasons Why We Love Sai Pallavi
#7) The chubby actress is famous for her no-makeup scenes. Yes, whatever you see is real. #Sai never uses too much makeup on her face.
https://www.instagram.com/p/BoMMNPKgx3I/
#6) Dazzling smile, expressive eyes, and decent dressing sense look so perfect on her.
https://www.instagram.com/p/Bs26DuSHvaL/
#5) Her acting skills are superbly outstanding. She is versatile too.
https://www.instagram.com/p/BvB-lr1HiUs/
#4) Her dreamy eyes always make fans wonder about her next move. She can do any film with a good script and give a brilliant performance one after another in a totally unpredictable manner.
https://www.instagram.com/p/BqhaxFoHUow/
#3) Courage and determination are the two things that you will always find in her awesome wide smile. Very few people know that she was once rejected in a dance competition in her childhood. But she came out strongly winning a dance competition just a few years later.
https://www.instagram.com/p/Bp4bWZUHQHj/
#2) Sai Pallavi is a qualified doctor. She has successfully completed her medical exam with flying colors before venturing into acting.
https://www.instagram.com/p/BjWE8jwAXWX/
#1) Finally, last but not least, Sai Pallavi is a beautiful soul. She is a great dancer and her each move will make your heart dance to the tunes of the curves on her smile.
https://www.instagram.com/p/BX4beYAgvQJ/
And Sai Pallavi Is…
She is just a world for her fans. Sai Pallavi is their dream girls. No matter what, she is always fabulous. And, every time she wears a traditional Indian outfit, it just makes every fan; including girls too, open their eyes with a wide astonishment.
She is an awesome girl next door. And, it's incredible that she wears very minimal makeup yet looks brilliant and acts in such a glorious way that no one else can copy her. Sai Pallavi is the best actress, no doubt about that.