Exclusive Interview with the Recipe Writer & "The Checker News" Co-Founder Mrs. Snigdha Home Chowdhury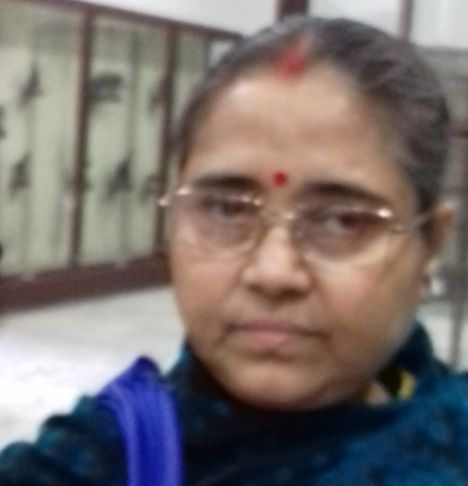 "A journey can be good or journey can be, bad but a journey is incredible when it will be achieved with hard work and dedications". And the recipe writer Snigdha Home Chowdhury is a living example of it. For her, cooking was a regular job which is often done by most of the Indian women, but she never thought to make this as her career.
She was a simple girl who tied knot in very early age, she gets married to became a complete housewife but somewhere she was having a dream, to do something big in her life.
Indeed, as we say that, "where there is a will there is way", and Snigdha Home Chowdhury proved this right. She was a great cook and often she used to spend her time by cooking and doing household chores, which is the obvious job of any housewife.
In that time, when people used to praise her cooking skills she thought to pen her cooking skills in a diary through which she thought to guide several fellow women "the art of cooking, and her family encouraged her.
Mrs. Chowdhury considers making it her full-time job to be a recipe writer, and she writes many articles SooperArticles, Articlebase, and the Checker News as well. We are presenting you with an interview with the Recipe Writer & "The Checker News" Co-Founder Mrs. Snigdha Home Chowdhury.
This interview surely going to inspire and teaches you that dream never dies, you can live your dream at any time and at any age.
Here are the excerpts:
1).Mention about how you start your day, obviously before going to the kitchen for trying something new?
Ans: I'm a housewife so obviously I start my day by doing and performing my Puja ceremony. I'm an avid god believer and my faith for god is immense so before worshiping the god I can't start my day.
2). Since you started your journey as a writer how is our life going on?
Ans: I'm learning many things after I started writing and I am humbled after receiving good response from my readers.
Also, read the recipe prepares the writer Snigdha Home Chowdhury
3). How do you decide to be a recipe writer?
Ans: A hidden writer was always within me which finally materialized by the grace of god and I became a recipe writer.
4). Who inspires you to become recipe writer?
Ans: My husband inspires me to be recipe writer. He also teaches me many things regarding writing and all.
5). Whom will you consider your role model?
Ans: My mother and mother-in-law.
6). You never thought to make a career in another field apart from recipe writer?
Ans: My childhood dream was to become a doctor but when I got married, I thought to make my career in writing, weaving, stitching, handicrafts and painting sort of things.
6). Are you ready to try International recipes?
Ans: Off course, I'm ready to try International recipes too, provide that the recipe would be the interesting one.
7). Do you want to give any kind of cookery tips to people?
Ans: Yes, this is very common cookery tips, whenever you will boil something raw and hard stuff, like, jackfruits, Gram, Daal, potato and so on, you need to put some salt and food soda on the same. When you will use food soda and salt for the same then the kinds of stuff will boil properly and stay soft.
8). Your favorite dish?
Ans: Fish will be prepared with Sarso and basmati rice. Though I like all kind of food to taste being a foodie and I can also prepare various Indian recipes.
9). Share with us your favorite color?
Ans: Sky Colour, orange and red color are my favorite color.
10). Focus on your favorite pass time and hobby
Ans: Reading story books, stitching, painting, watching TV, love to learn new recipe and wishes' to prepare the same and so on. These can be considering as my hobbies.
11). Can we know your all time favorite movie?
Ans: Do Anjane, Haathi mere Saathi, Snake in the plane, Naya Zamana and so on, though I'm now a movie-buff.
12). Your advice to fellow women and housewife?
Ans: Should not waste time, in fact, try something new to do that can kept them busy as well as they can have fame with that.
13). What can you consider as your favorite and memorable moment?
Ans: When my eldest daughter was born.
14). What is your opinion for the youths of today?
People should stay honest and they should do something big which will bring development to the country.
Dream of a Recipe Writer!
15). What is your dream project?
Now my dream is to see my children happy, successful and settled.
15). What is your favorite quote?
Ans: "Our greatest weakness lies in giving up. The most certain way to succeed is always to try just one more time – Thomas A. Edison"
(This Interview was Conducted By Our Reasearch Desk)