Neeya 2 Trailer Review: Raai Laxmi Starrer Thriller Will Gives You Goose Bumps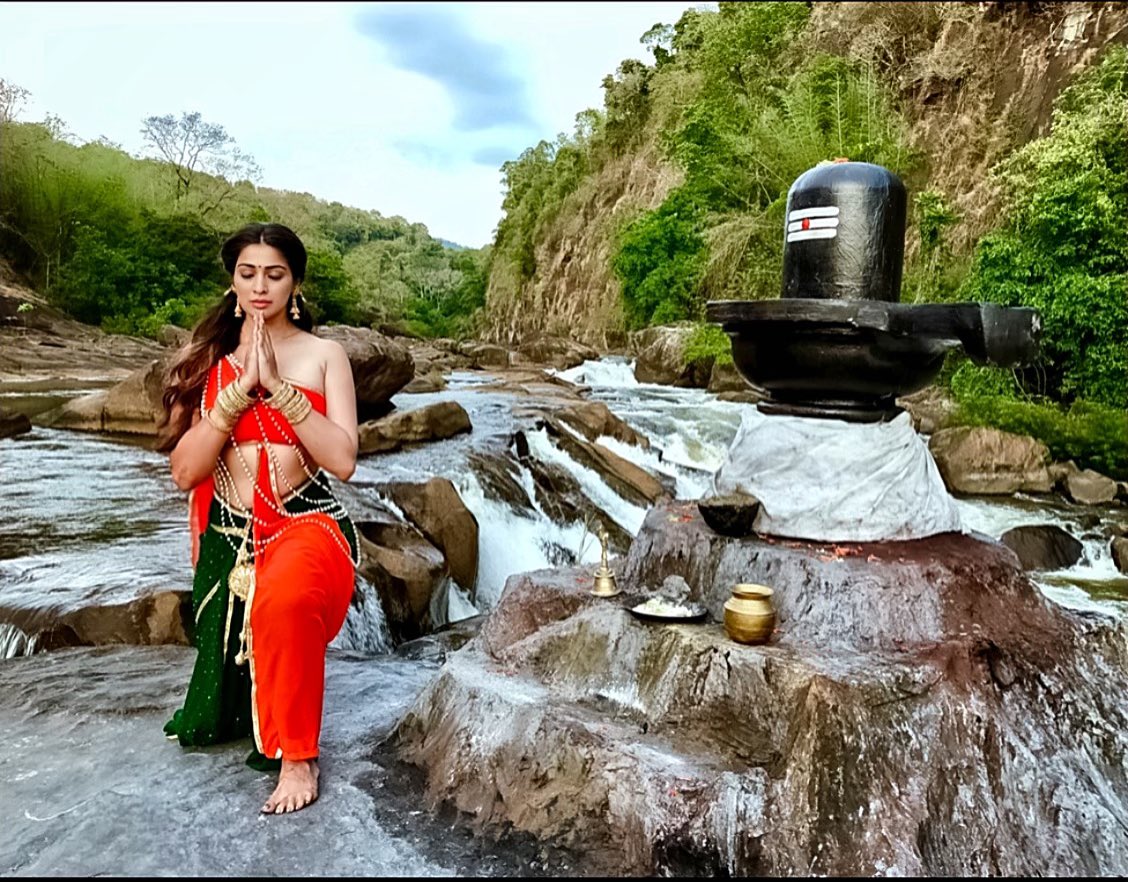 The South Indian actress, Raai Laxmi starrer new upcoming #Neeya2 is ready which is features the beautiful actress Raai Laxmi in just a different and interesting role.
The upcoming movie #Neeya2 is touted as a supernatural horror thriller which is based on the account and narration of Ichchadhaari Naagin, which is an indeed mythological story of India.
The movies on Ichchadhaari Naagin is quite common practice and phenomenon in the Indian movies, which includes, Tamil, Telugu, Malayalam, Kannada and Hindi movies, including, the Indian TV industry is also, and the upcoming movie #Neeya2 which is one of the most anticipated and awaited movies of the year comes in the same genre.
Neeya 2 Trailer Review: Raai Laxmi Starrer Thriller Will Gives You Goose Bumps
Here's the trailer !!!😍🐍
Excited + nervous and super anxious to know your reactions..:)) I hope u like it guys 💖🌹#Neeya2 🐍
Been a fun ride wit Catherine @varusarath & Our super cool @Actor_Jai & the entire team #sneakfilm 🐍 https://t.co/kChsOJF3S7 pic.twitter.com/1nrPU4JBYn

— RAAI LAXMI (@iamlakshmirai) February 1, 2019
Presenting the official trailer of @Actor_Jai's #Neeya2 ! Watch now 🐍

➡️ https://t.co/Jw84cmSJEI@CatherineTresa1 @iamlakshmirai @varusarath @jumbocinemas @ShabirMusic pic.twitter.com/rUfQfzqbe6

— Sony Music South (@SonyMusicSouth) February 1, 2019
https://twitter.com/DUdaiyappan/status/1091304852234227713
#Neeya2 fantastic treat waiting for QueenRaai fans!! #Whiteangel Fantastic trailer!! 👌👌👌👏👏👏👏 Queen Raai is absolutely mind blowing 😍😍😍😍❤️❤️❤️❤️ pic.twitter.com/8qrcpOh3VO

— thooyavan (@thooyavan1) February 1, 2019
Trailer of Neeya-2 is out !!
Sureshot Blockbuster on the way 🐍
BGM 👌
Editing 👌
Raai ♥️
Seems like everyone's going to rock 🔥
Link: https://t.co/3jVU6bgXvN#Neeya2Trailer@Actor_Jai @iamlakshmirai @varusarath @CatherineTresa1 pic.twitter.com/WeAUs8BOfz

— Raai Laxmi Holics (@RaaiLaxmiHolics) February 1, 2019
Indeed, the International also explores the snake woman genre movies, and the British movie of 1961, The Snake Woman is an example of the same.
Suggested: See First Look Of The Varun Tej's Upcoming Movie Valmiki
Makers of the thrilling drama, Neeya 2, launched and unveiled its theatrical trailer which is well received by the audiences, especially, Raai Laxmi's fans, who is playing the main lead role in the movie as a snake woman.
Neeya 2 Trailer Review: Raai Laxmi Starrer Thriller Will Gives You Goose Bumps
Most of the time, the snake woman genre movies are based on avenge story and turn to be revenge drama, and it seems like, the movie Neeya 2 is also a revenge drama, because, the leading lady Raai Laxmi appeared in the movie as her very vengeful and scary avatar. The filmmaker L Suresh directed the upcoming thriller which also features, Varalaxmi, Catherine Tresa and Jai, alongside, Raai Laxmi.
It is very interesting to note that, Kamal Haasan and Sripriya starrer 1979 movie Neeya was also a movie based on Ichchadhaari Nagin, but it is not cleared yet, whether Raai Laxmi starrer Neeya 2 sequel of that 1979 movie or its remake?
Though Neeya 2 is also based on narration and concept of the folk tales of India, Ichchadhaari Naagin anyway and on seeing the theatrical trailer it is cleared that the movie will give Goose Bumps and some spin chill trilling experiences to the audiences'.
And till, now, the trailer hits 2 million views on YouTube, which indicates the outcome is amazing for the complete hard works and dedication of the entire team of the upcoming horror movie #Neeya2.
Watch Trailer