Mumbai Tech Week: 45 Founders Come Together to Showcase Mumbai's Tech Prowess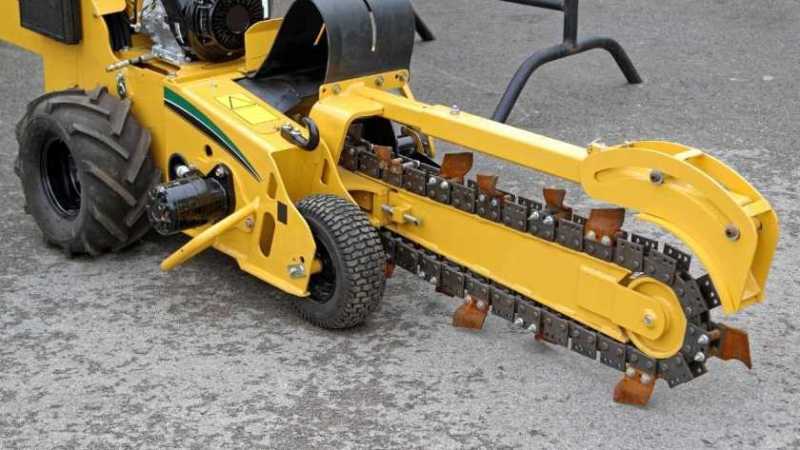 Mumbai, November 02, 2023: Tech Entrepreneurs Association of Mumbai (TEAM) today announced the launch of its flagship – Mumbai Tech Week (MTW), to recognise and celebrate the city's thriving tech ecosystem. To be held between 22-25 January 2024, 45 tech companies have joined forces to host a first-of-its-kind collaboration of Mumbai's tech community.
MTW aims to be the annual gathering of the tech community that showcases Mumbai's tech prowess and growth opportunities, introduces tech leaders in their most candid form, and fast-tracks engagement through multiple interactive formats during the week.
TEAM is a non-profit, independent industry association, formed in October 2022 by some of the city's most successful tech entrepreneurs, with a mission to advance Mumbai's tech ecosystem. The 45 TEAM member companies who will host MTW include: BillDesk, BookMyShow, Chalo Mobility, CitiusTech, CleverTap, Dezerv, Dream11 (Dream Sports), Drip Capital, Eruditus, Fino Payments Bank, Fractal Analytics, FlexiLoans, Games24x7, GetVantage, GOQii, Gupshup, Haptik, Hungama, Infibeam Avenues, LEAD School, Loco, LogiNext, LoveLocal, Mosaic Wellness, Nazara Technologies, Netcore Cloud, People Group (Shaadi.com), Pepper Content, Pepperfry, PharmEasy, Pine Labs, Prismforce, Purplle, Quantiphi, Rebel Foods, Route Mobile, Servify, The Good Glamm Group, The Souled Store, Turtlemint, upGrad, Upstox, WebEngage, Zepto, and Zeta.
Speaking about the inception of MTW, Harsh Jain, Co-founder & CEO, Dream11, and TEAM founding member said: "Mumbai's tech sector is not in the limelight as real estate, finance and Bollywood. Mumbai Tech Week is here to celebrate and bring a spotlight on Mumbai's thriving tech ecosystem and create awareness about some of the amazing work by tech entrepreneurs and companies." 
Commenting on MTW's format, Ashish Hemrajani, Founder & CEO, BookMyShow, and TEAM founding member said: "Mumbai Tech Week is conceptualised to be the most fun, interactive platform for the tech community that will steer away from the conventional formats. The objective is to get the tech talent and entrepreneurs network, engage, and co-learn, in the most candid setting through the week – almost like a youth fest for the tech corporate world." 
Sharing about the 45 member collaboration, Sreevathsa Prabhakar, Founder & CEO, Servify, and TEAM founding member said: "The energy, enthusiasm, can-do attitude and collaboration approach is what differentiates Mumbai. And with 45 tech founders and companies hosting the Mumbai Tech Week, it will be a testament to these characteristics of the city. Irrespective of us belonging to different sectors and growth stages, it's great to see being unified by one vision to scale the tech ecosystem in Mumbai." 
Mumbai Tech Week will be powered by TEAM's ecosystem members – Cyril Amarchand Mangaldas, HSBC, Multiples, Peak XV and PwC. The collective effort is to build Tech as one of the many strong bases of this multifaceted city through MTW.
Tech Entrepreneurs Association of Mumbai (TEAM) is a non-profit, independent industry association formed with the mission of advancing the tech ecosystem of Mumbai. Formed by some of the city's most successful tech founders, TEAM is on a mission to promote Mumbai as the hub for tech entrepreneurship. Its 45 members include founders from Mumbai-based tech companies Pharmeasy, upGrad, Upstox, Haptik, Dream11, BookMyShow, Servify, The Good Glamm Group, Zepto, Pepperfry, Infibeam Avenues, Pine Labs, BillDesk, CleverTap, LogiNext, Rebel Foods, Purplle, among others.
TEAM provides resources, networking opportunities and support to tech startups in the city. It is the voice for advocating policies and engaging with the government to help Mumbai's tech ecosystem thrive. With the aim to drive innovation and unleash its full potential, TEAM helps Mumbai's tech enterprises synergize, collaborate and support to break barriers and achieve greater things.
For more information: Connect with www.mumbaitech.team | LinkedIn | Twitter | Instagram