9 Facts About Maa Durga – Epitome Of The Women Empowerment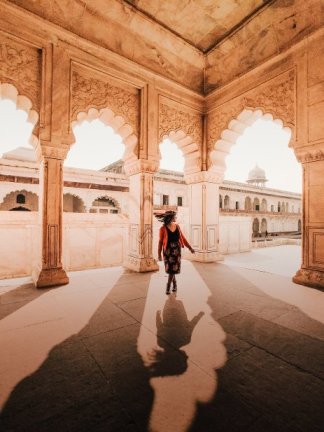 The Goddess Durga is defined as the Adi-Parashakti and she is consider as the ultimate and supreme goddess and one of the predominantly deity in the Shaktism also.
1). Born as the Gowri or the Parvati, received the name Durga, after she killed Mahishasura, the deadly demon of her time, and the story is also mentioned in our ancient scriptures.
2). MaaDurga is blessed with 10 arms which, in fact, symbolize each direction of the Hindu religion. This is in fact, stand for the, meaning that Maa Durga will protect her all devotes everytime.
Recommended: Durga Puja / Navaratri: SMS WhatsApp Quotes MSGs Images Pics To Share On This #Navaratri
3). We can see that the Maa #Durga is often seat on a lion or tiger that is present the unlimited power which Goddess has.
4). She is the incarnated power of all beings- which means she will surely abolish and defeat all evils from this globe.
5). Shakti (#Durga) is regarded as the mother of the universe, and her husband Lord Shiva is regarded as father of this world.
6). She's also presented as "Shakti", that means the epitome of women empowerment.
7). #MaaDurga is also addressed as the "Triyambake", which means 3 eyed goddesses.
8). The Goddess #Durga can be seen having different armaments in her hands, like, a mace, sword, disc, and arrow, which convey the idea that one weapon cannot destroy all kinds of evils that are inside humans' minds. So, people need different kinds of logical thinking and goodness in order to destroy these.
For example, selfishness must be destroyed with the detachment, the prejudice can be by self-knowledge, and ego can be by the discrimination and we really don't need to use violence in any case.
9). The #Durga Puja was as per story memorialize by the Raja Rama of Ramayana after he offered puja to the Goddess #Durga at the tretaa yuga, then also Ram seeks blessings from the Maa before he leaves for the Lanka to fight against Ravana.