Essential Oils & Mood | List of Best Mood-lifting Essential Oils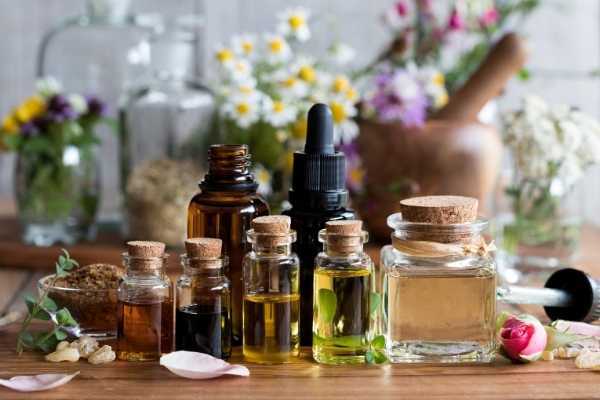 When it comes to essential oils, there are many things that one needs to know which goes beyond the basic idea of them being used for fragrances. There are many different essential oils that are known for their mood-lifting properties. Here, in this piece of article, we are going to list the best essential oils that have marked their place among the ones with their mood-boosting properties.
List of best mood-lifting essential oils
As we have mentioned, there are so many different essential oils that are renowned for their mood enhancing properties. Here is the list of these essential oils that are known for their therapeutic properties. You will find some very familiar essential oils in this list which might shock you. There are high chances that you unknowingly are already inhaling some of these mood-lifting essential oils.
Interested to know? Check the list below.
i) Lavender essential oil
The very popular lavender essential oil is the one that mostly is loved for its soothing fragrance. This essential oil is readily available and is favourite of every light, flowery fragrance lover across the globe. What you might not know is that it is one of the mood-boosting oils in the market. It is also known to calm people with anxiety disorder, people with stress and more.
ii) Citrus Essential oil
Lemon, line, orange, these are some very popular citrus essential oils that are known for more than their refreshing aroma. These oils are known to tickle the calming nerve in your brain. Before you jump to using any essential oils, make sure you understand the phototoxicity of the oils. If you are sensitive to these citrus oils, avoid using them as they can cause congestion, and more.
iii) Clary Sage
Another very popular type of essential oil is Clary Sage essential oil. This is a therapeutic oil that is used in several anti-anxiety and stress relieving medicines. These essential oils are also very popular for their soothing and calming effects. This very oil is known to lower the cortisol levels in the patients with the possibility of falling into stress. When looking for clary sage, make sure you purchase the one that is high in quality.
Bottom Line
These are some great mood-lifting essential oils. Each one of these essential oils is known for more than just their fragrance. These oils tend to interact with your limbic system. The Limbic system is that part of your brain that controls your emotions, reactions, and overall behaviour. These oils interact with that system easing your behaviour and inducing more happy fluids. The good thing about these essential oils is that when you inhale it, the molecules of the oil tend to reach your brain where they interact with your limbic system. So, in short it is important that you buy quality essential oils to ensure that you get the best results. Places like Nature's Fusion sell the best quality essential oils at the best price. Check their collection now.