Top Three Renovation and Designing Trends to Implement In Your Kitchen in 2022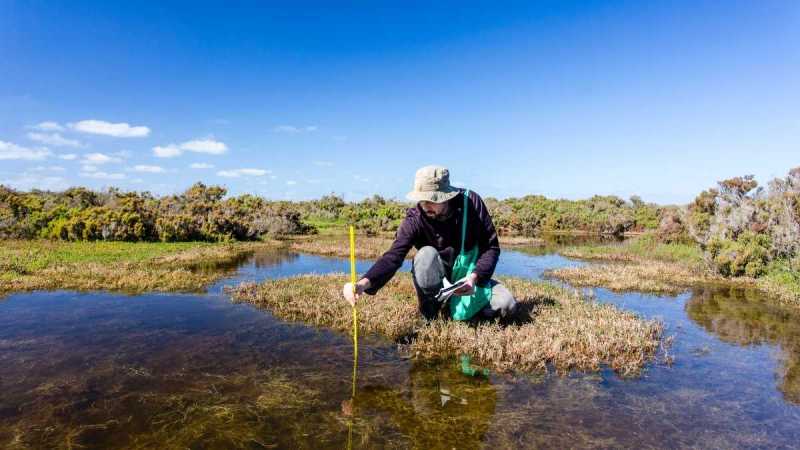 Lighting plays a significant role in the setting up of your kitchen. Use appropriate lighting controls in your kitchen to make it look beautiful. Depending upon the overall color of your kitchen tiles and appliances used, you can also go with dim lights for additional lighting effects.
Some people also opt for the app-controlled color temperature to offer an enticing and appealing look to your kitchen. Soon, the motion-sensing lighting will also become an intrinsic part of kitchen remodeling.
Talk to your kitchen contractor now to know more about motion-sensing lighting and how it can amplify the look of your kitchen.
Here are top three emerging kitchen renovation themes to watch out for in 2022
Workstations with Multiple Purposes
Using a multipurpose workstation in a kitchen can help in optimum utilization of the available space. It offers your kitchen a stylish look 24*7*365.
Sinks should be installed at an appropriate place to facilitate the ease of cooking. Sinks should be easy to clean and in sync with the latest kitchenware trends of 2022.
You can even place drying racks near them to get access to various utensils and kitchen appliances right at the time of cooking.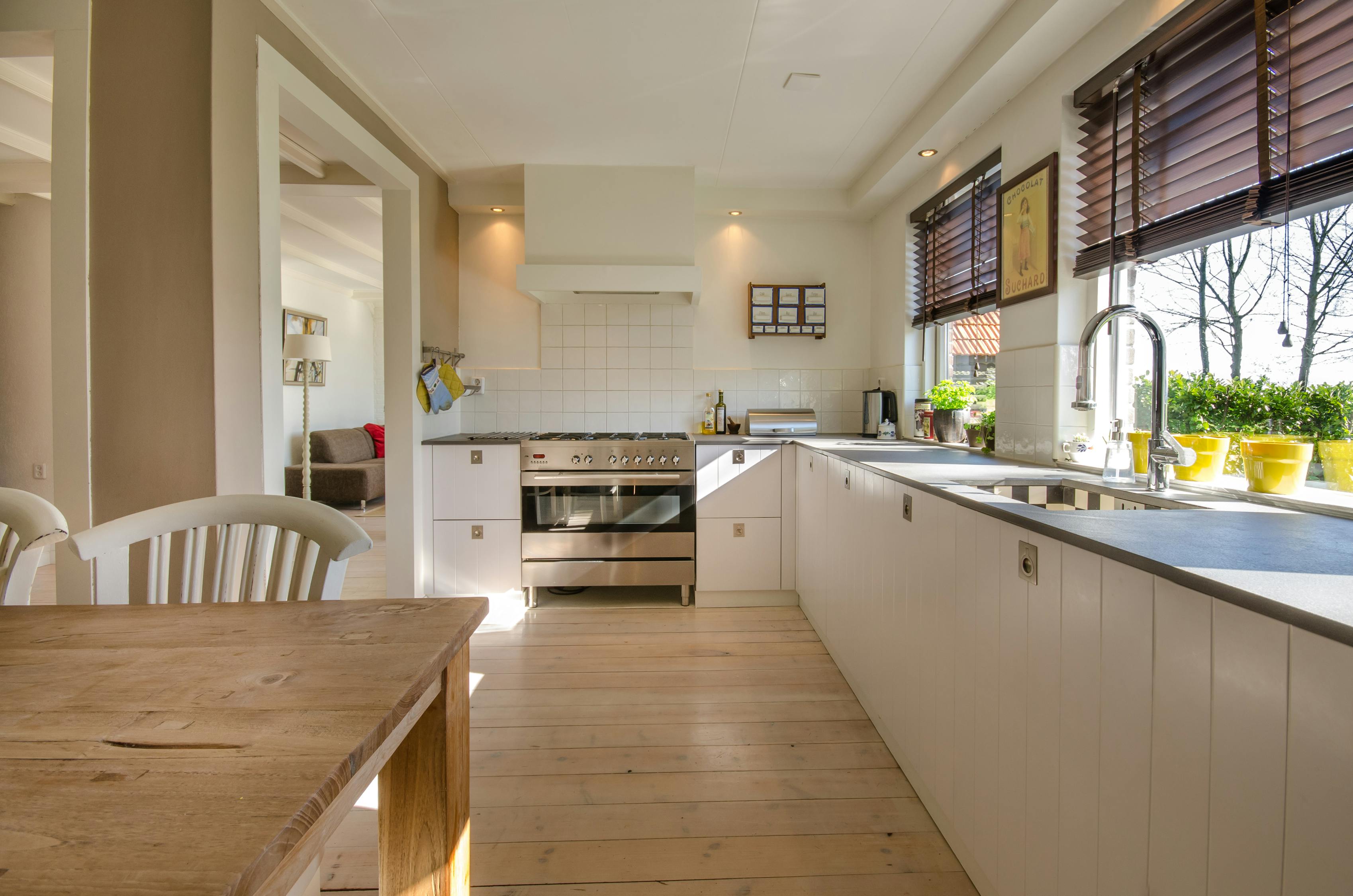 The use of integrated kitchen accessories and large sinks get you additional space to store other vital kitchen equipment there.
Organic Style
Organic Style continues to be the most trending kitchen décor style among homeowners and kitchen users. It influences your kitchen designs. If you love natural aesthetics and designs, opt for rounded accents. The additional renovation work in your kitchen makes it easier for you to prepare delicious dishes without feeling bored.
A kitchen should have well-designed doorways and windows for the free flow of air from one side to another. It also offers a cross-ventilation facility to keep your kitchen dry and cool.
Soft furnishings and circular trays with painted wood still serve as a trendy choice among homeowners for cabinet designs. Walnut wood and white oak remain the two popular wood choices in 2022 for kitchen styling among Americans.
Creativity and Look
When it comes to revamping your kitchen, the look of the sink and faucet matters a lot. The first thing that you must pay attention to is the design and structure of your sink and faucet. If it's perfect, the hard work of your kitchen remodeler is fructified. Everything else will fall in its place.
Another factor to consider is how you have installed the lighting system while utilizing the other colorful items in your kitchen. The idea is to make sure that starting from sinks to lighting system; everything has to be in sync with one another.
Matte black finish on the edges of the cabinet hardware goes well at almost all kitchens, but you can opt for other colors as well. Some kitchen designers may advise you to go with brushed gold and stainless steel for additional gleams to stun your kitchen visitors!
In Conclusion
Get in touch with a trusted and experienced kitchen remodeler now for more information. The choice of a kitchen contractor depends upon their experience, professional acumen, creative skills, attention to detail, and communication skills.
Before assigning them the contract, talk with them candidly and apprise them of your ideas regarding kitchen styling. Based on your requirements, a kitchen contractor will renovate your kitchen to make it more attractive, pleasant, and trendy.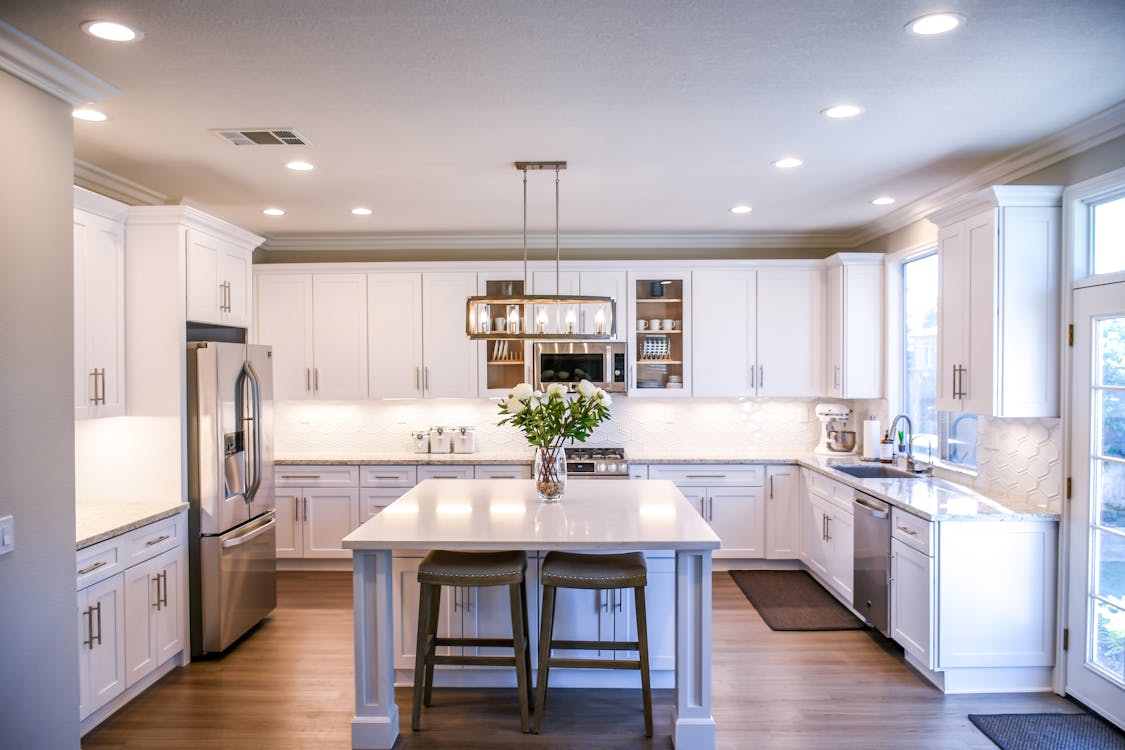 Choose a five-star rated kitchen contractor who knows the nitty-gritty of kitchen remodeling and renovation. Never hesitate to contact them even if you need minor kitchen remodeling. Also, make sure that their service charges are within your budget.