Top 10 Best Bollywood Singers of India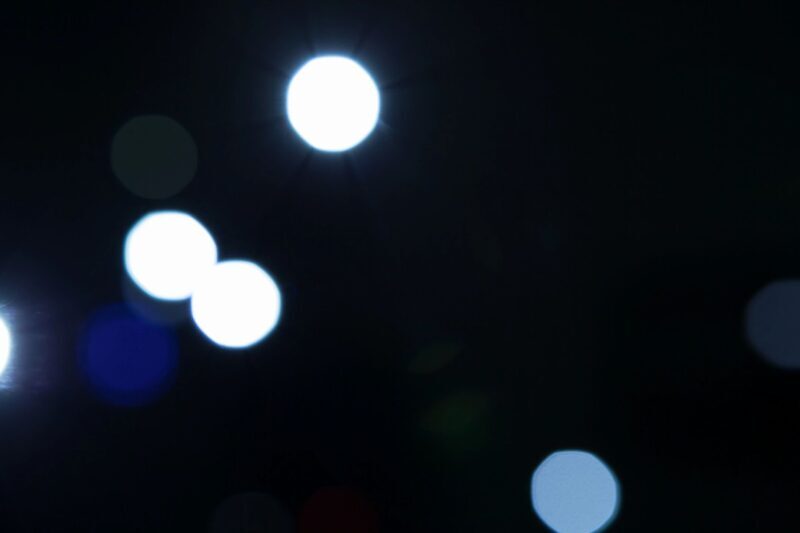 Top 10 Best Bollywood Singers of India 
This year, we saw the emergence of many new singers while several senior singers also made their comebacks. Now the question arises here is that who should get the Best Bollywood Singer Award 2017 ?
Take a look at this article to know, who finally wins the BEST BOLLYWOOD SINGERS AWARD 2017. It was a tough battle and choice, but Team CheckerNews finally delivers its verdict at the end of this article. Our selection of singers was very tough, and we left out many singers (including famous ones) on "CREATIVITY" basis. Only the TOP 10 BEST BOLLYWOOD SINGERS 2017 & 2018 FINALLY INCLUDED IN THIS LIST.
HAPPY READING
#10) Neha Kakkar
Singer Neha Kakkar started her journey in 2006, when she participated in the 2nd edition of Indian Idol. Now, a popular Bollywood artist, she sang a lot of hit songs this year. We are presenting one of her most poignant track below;
https://www.instagram.com/p/BpbhOdXHNS6/
#9) Harrdy Sandhu
Versatile Harrdy Sandhu is known for his multitalents and ability to mesmerize audience with whatever he does. His song "Soch" was much appreciated worldwide. Harrdy also acted in the movie Yaaran Da Katchup. His latest song is bound to bring tears to your eyes !!
https://www.instagram.com/p/BpZUr57HMvW/
#8) Shaan
In the list of great singers, Shaan will be always there. The variation in his voice and ability to sing tough songs with an ever dynamic smile on his face makes Shaan a magical singer in reality.
This Year, Shaan has completely reinvented himself. He teamed up with pretty actress Preetika Rao of Beintehaa fame and it was truly a beautiful music feature portraying them in romantic flavour.
A Special Mention to Preetika Rao's diehard fans and well wishers that once again Preetika fully justified her acting and lovely expressions with awesome dance as well throughout the song.
https://www.instagram.com/p/Bpzck5rg7Cu/
#7) Mohit Chauhan
Mohit Chauhan is different. He is in league of his own. His earthly voice can make any song lover longing for more of his hit tracks. Who can forget his "Main Ni Mariye, Guncha Sa or the other songs? Hailing from the tranquil and serene Himachal Pradesh, Mohit Chauhan's songs let one meet the beauty around us !
https://www.instagram.com/p/BjOf26khwJC/
#6) Tulsi Kumar
Tulsi Kumar is a well known female Bollywood singer now. Her voice is extra melodious that connects all music lovers to the song instantly. Another interesting aspect of Tulsi Kumar's songs are the lyrical magic. She chooses her song very carefully with astute lyrical and musical composition.
https://www.instagram.com/p/Bpl_kOGlQAO/
#5) Darshan Raval
He came, he sang and he conquerred the hearts of fans. Yes, that's Darshan Raval for you. He was once a music reality show participant, but this year, he came up with a brand new music album (Music Video) "Tera Zikr" and the rest is history.
The best thing about Darshan's New Album is  how supremely the singer uses his creativity within the song. Also, the gist of the song, overall is very outstanding and connecting to each creative person. Just within two weeks after its release, Tera Zikr broke all chartbusters with more than 1-billion youtube views.
https://www.instagram.com/p/BpyvkYcFZeL/
#4) Shael Oswal
Destiny gave Shael Oswal a family business to manage. But he chose turbulent world of creativity. And fans are indeed lucky that Shael chose only music instead of everything else. His style of singing is awe-inspiring. These heart-break songs reignite one's lost passion for love.
This year, Shael Oswal came back with a bang. And this time, his music video "Meri Jaan" also featuring actor Shraddha Arya broke all chartbuster record. It garnered 1-billion plus views on youtube clearly indicating the pop singer's enormous popularity worldwide.
Now, that 2017 is bidding adieu, music lovers are impatiently waiting for one more soothing track from this singer.
https://t.co/WSbSttStxT https://t.co/WSbSttStxT

— Shael Oswal (@OswalShael) October 14, 2018
#3) Sona Mohapatra
More you speak about her talents, it would be less. Sona Mohapatra is known for her "high pitched" songs as well as other tracks pertaining to various genres and style. She is also well known for her rational take on the contemporary issues. An ardent supporter of feminism, beautiful Sona Mohapatra's voice resonates in the minds of the audience for a long time.
Sona Mohapatra's evocative voice and powerful live concerts #SonaLive are a real delight for any music lovers. Apart from that she is also innovative in her approach. She recently launched her new project "Ankahee" and audience wholeheartedly liked it too.
This chair of responsibility, the warm & amaze host #adityanarayan & this cool outfit by label EKAM ! #Music #Love #Style #Musician #India #diwali #srgmp @zeetv #TV #Judge #StyleDiaries #Fashion pic.twitter.com/gesJunVJGz

— Sona Mohapatra (@sonamohapatra) November 6, 2018
#2) Palak Muchhal
She is sweet, she sings spectacularly, and her voice is classic. Just within a few years of her arrival into the world of music world, Palak has disappointed none. Year after Year, her voice has refined and improved more. She enthralls her fans and music lovers again and again with mesmerizing voice in soothing musical composition. Be it Prem Ratan Dhan Pao or Kaun Tujhe song, Palak's singing quality was truly a class apart.
Woohoooooo!!!!

And TEAM PALAK WINS #TheVoiceIndiaKids Season 2!!!!!
😇😇😇#WinnerTeamPalak#Manashi pic.twitter.com/tFz49ySn8D

— Palak Muchhal (@palakmuchhal3) March 11, 2018
Who Wins Best Singers Award 2017?
#1) KK
Finally, presenting you the one and only, Krishnakumar Kunnath or Kay Kay (KK). Be it any year or any song, KK is the best. He is second to none. This year, the CheckerNews Jury bestowing the honor of BEST SINGER OF 2017 & 2018 to KK. He is the ultimate best and always a cut above the rest.
A humble human beings with immense singing talents, KK is someone who silently steals the hearts of music lovers without any controversy or noise.
Truly, the best singer the world has ever got !
KK sang a number of songs in the last few months, and all had been different from one another. Yet, KK's performance has been brilliant and consistent to his magnificent voice.
Had so much fun last night 😊 pic.twitter.com/SQsTCWyNDK

— KK (@K_K_Pal) January 13, 2018
For live performances, KK is absolutely amazing, mesmerising and wondrous. Despite singing high-pitched songs consistently at such events, there is not even an iota of tiredness on the face of KK neither you will find any "shrill" in his voice. That's KK – Truly, remarkable, ideal and spellbinding, each time and every time.
Team CheckerNews Congratulates Singer KK for Winning this Honor.
(By Atish Home Chowdhury)