Understand Your Mind First, Then Move to Achieve the Goal: Vivek Ishwar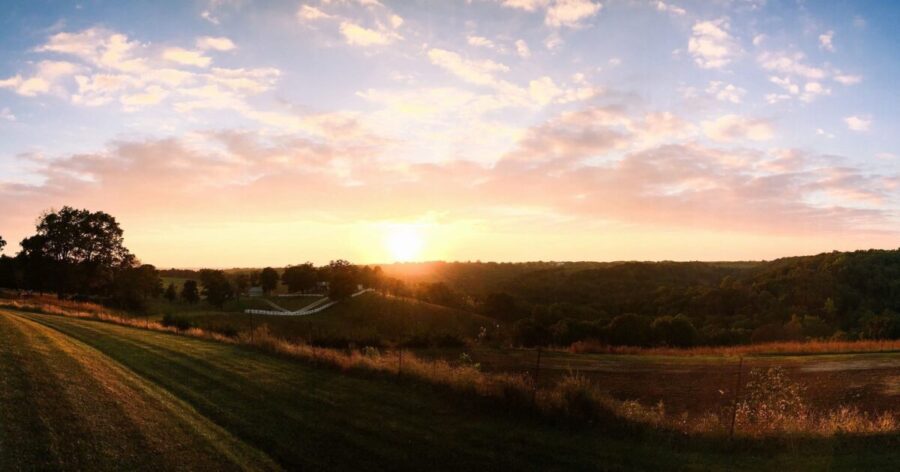 Who holds the key to the future?
One may think in many ways to answer this question with multiple words, but the true answer lies with a single word: millennials. Yes! The key to the brave new world is held by them.
Suggested: An Exclusive Interview with the Author Mr. Vishal Jacob
On turning over the pages of Walk the Wire: A 21st Century Guide for Millennials to Find Balance and Accomplish Their Goals, the vast numbers of millennials would know their prime importance in making their lives worth living. The book is out on Amazon globally.
This enlightening book by Vivek Ishwar really can play a game changer for the millennials as each and every page of it can virtually open up a new vista in their thinking process widening the mental horizon.
This, perhaps, is the finest decision-making tool that people can find. Each and every paragraph of the book is designed in such a way that the youngsters would find answers to many of their confusions about not only goal setting but also goal realization.
Human mind plays the most pivotal role in shaping us. Naturally, one should understand the mind in the most practical way and use it to reach their life's goal. In fact, our failure emanates from our inability to understand the mind. No wonder, Vivekdwelt on most successfully analyzing it being an author, blogger, coach, and mentor.
By qualification, Vivek is a Chartered Accountant and Financial Strategist. However, when he analyzes and understands somebody's life, it seems he is a matured psychologist. His recipe of success is also very pragmatic: comprehend your mind first and then embark upon the task of fulfilling your goals. In other words, "Know thyself", as our ancient Sages said.
Understand Your Mind First, Then Move to Achieve the Goal: Vivek Ishwar
In the book, the author has wonderfully guided the millennials to take deliberate action in order to achieve goals, as wishful thinking leads you nowhere.
In other words, he asked them to be goal specific as it would help them not to lose direction of where they wanted to go. The youth, on reading the book, would know how to bridge the gap between goal-setting and goal-achievement. The author is very right when he emphasizes the fact that the perspective of how you look at your life and your goals defines how you go on to achieve them.
A Finance and Strategy professional by occupation, Vivek's suggestion that today's youth must create "balance" in their life is really a masterstroke as far as career and goal-setting are concerned. This is due to the reason that if you "balance" your life, it would be far easier for you to achieve numerous goals and find happiness all through the journey.
We all know that history, if not reflected upon, often repeats itself. Hence, it is very important for us to understand our personal history with goal setting and achievement. From history, we can learn from our past mistakes and move accordingly to set it right in our journey towards excellence. It can also help you understand and pinpoint the factors that led to your earlier failure and key learnings therefrom.
Introducing You to Vivek Ishwar
A master analyst of human behavior on personal success in life, Vivek delved deep into each person he interacts each and helps them create the tools needed for them to attain personal success in their life.
During the nearly decade long career, Vivek worked with large corporations like Goldman Sachs and Ernst & Young, start-ups like Wordplay Content, and mid-sized organizations such as Firstsource Solutions.
Naturally, he is well-exposed having rubbed shoulders with diverse people of multiple companies. This helped greatly helped him in understanding the human attitude, behavior, and nature.
As a faculty at the Institute of Chartered Accountants of India, he trains aspiring students on building interpersonal relationships with each other and focus on client orientation and satisfaction in business. Until recently, he was also a volunteer with Parikrma, a school for the underprivileged, teaching mathematics to VII-graders.
Vivek is a fitness freak, an experience junkie, and an ardent foodie. An eternal optimist seeking to find something good in everything, he is an avid sportsman, having represented his school and college in almost every racket sport.
He enjoys playing pool and snooker, golf, swimming and is a certified scuba diver. Traveling, new experiences, and learning pretty much anything is his passion. There are two versions of his personality that are constantly at the fight with one another: a five-year-old wanting to look at life in all its simplicity, and a 60-year old wanting makes a difference to people around him.