Today, we are featuring Ajay Kumar. He is an active Quoran and writes frequently there on various issues. Let's take a look at some of his answers and perception on life, struggles, and experiences.
In case you don't know, he is a data scientist and project manager. However, whenever he gets time he utilizes the same for sharing his knowledge and real-life experience with his followers and netizens on Quora.
During the lockdown, he used to work for 16-hours at stretch! This shows his dedication and sincerity towards work. Let's read more about some of his other aspects to get inspired.
What are you waiting for?
Here Are The Excerpts
Hi Ajay! Welcome to TheCheckerNews.Com. Please introduce yourself to our audience.
Ans: Thank for inviting me. I would like to appreciate you and your TEAM, for the impactful and visionary work, you guys are doing by inspiring me and the several other by putting up conversations with upcoming writers like me and collaborating for exploring real life experiences hidden from small towns.
Well, one thing that defines me is my success over my struggles!
My life Mantra – TRY BEFORE YOU CRY.
I am a guy from the city of Nawabs –LUCKNOW, B.Tech (Electronics and Communications), who believes in simplicity of life and who knows how to turn an adverse situation into his favour with his will and dedication. I listen to others but do the thing my way.
Professionally, I am a Project Manager cum DATA SCIENTIST at Incubit GBS Noida. A passionate WRITER on Quora, a Blogger and own multiple Spaces on Quora.
On Quora, you wrote so much on Relationships, Human Behaviour, and Personal Experiences?
Ans: It's a big Yes! I love to write much on the mentioned topics and many more topics, coz I have understood the fact "that you need to be educated by the book way and the street way".
Those who feel it every second – they know the biggest teacher in life is LIFE itself and it has only one subject – EXPERIENCES. I have worked as People Manager to understand Behavioural Issues, had been in relationships and how one wrong relation can ruin you entirely as a person.
Life has taught me different lessons in each phase of life and I have accumulated them all in my heart and mind forever. I have experienced almost everything in my life and I simply want to pass on my learnings to the people who are the future of tomorrow.
I know it's a never-ending process so just know; I am still learning from everyone and I love to accept feedback so that I can be a better version of myself.
Briefly describe your journey so far. Have you achieved all that you wanted?
Ans: What if I say, "My life was no less than a movie" Yes! You heard it right.
I have faced severe nightmare situations in my life and there were times when I really needed someone to just hold my hand, wipe my tears and guide me through the difficult phases of life, but there wasn't one until recently. I have learnt most of the things in my life from failures, setbacks and when left alone to handle everything all alone.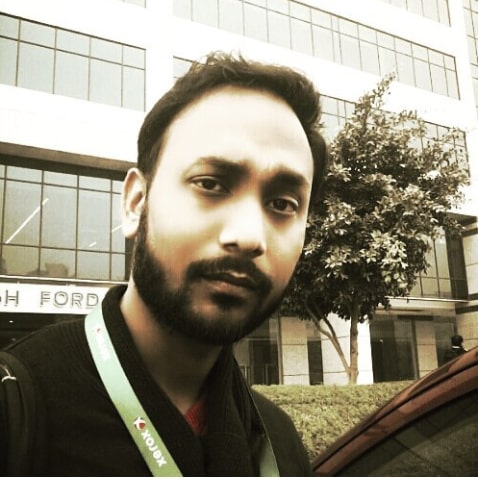 The worst setbacks have not only motivated me but also improved me as a person, made me understand the importance of those times more than the success. It makes you sit down and think about what you need to do now, build a roadmap for yourself. I firmly believe and recommend all to "TRY BEFORE YOU CRY" and do it unless you can't hit the Success.
Secondly, these moments teach you which people are going to stand by you in tough times.
"From sleeping on streets to sleeping on a cosy bed", "from false allegations till court cases"," from losing job when you have a loan running on your head, till getting a highly paid job" and finally "handling your work and family, when you lost your near and dear ones, without letting anyone impacted", I have seen it all.
And still trying to identify what more I can achieve through my writing. I am not good in using and remembering complex vocabs, but still I believe the message I am passing through my writing is being liked by the readers and that sparks the ray of hope in the readers.
I am handling multiple spaces too, and believe me there is something different on my space. People just don't share their views on different topics, they are actually getting appreciated and accepted by heart by one another. Recently I have started a Blogging website too –https://jazbaathumare.ga. So yeah, I am trying different things everyday and hope to fill the hearts of millions with hope one day.
What is your ambition in life? Are you moving into that direction?
Ans: It's my pleasure to talk on this topic. Professionally, I am handling different complex projects along with multiple teams, as I my role demands me to work sometimes as a Tester, a Coder, a Project Manager and a People Manager but still I want to learnt about Senior Leadership roles and I am on it gradually.
Coming to Quora and my blog, I am personally in connection with over 100+ writers on DMs and guiding them with their life, relationship and career related issues. Few new writers do connect to me in order to start their space and I always take out my time to assist them all whenever they need. It's something that really makes me happy, coz when you know people look up to and you are able to help them.
I realised that "THE HARDEST BATTLE IS BETWEEN WHAT YOU KNOW IN YOUR HEAD AND WHAT YOU FEEL IN YOUR HEART" and then I laid down the stepping stone of my new venture "JAZBAATHUMRE" along with my another partner (GulafsanShaheen) who is really the key motivator and she is behind all my success on Quora.
I want to reach out to the people suffering the gasps of vulnerability and normalize communication by creating a safe space.
I wish to open my own publication house in future where the new blooming writers can get a chance to spark their own inner voice.
So yeah, I am moving gradually but steadily in the right direction.
Were you always passionate about writing on Quora and other social media channels?
Ans: You will be shocked to know that I literally don't use any social media platform except LinkedIn and Quora. In fact, I really don't have time too for all this. I had a zeal since childhood towards writing. I always wanted to speak my emotions out but to whom?
Thus, I found paper at my desk, the best listener and began my journey of writing. This lockdown made it possible and I moved on to answering questions about life, experiences and sharing advices on Quora in 2020, and published my own blog.
Are you an introvert or extrovert? Please explain.
Ans: Okay, well I really don't play with words. And I always love to be clear on all the topics and points I am talking about. I am neither and introvert and nor an extrovert. It depends upon the situation and topic and the person. If everything is relevant to me and my knowledge, I would love to talk about it else not.
Also, being introvert and extrovert has nothing to do with one's inner self and knowledge the person carries. I have seen people saying that they are not so social, and they are introverts, and few on the other hand say – they are extroverts. But what I have learnt is having a good communication skill is more important.
If you feel confident in the situation you are in and you have sound understanding of the subject, and if you are able to grasp what's being told to you and you are an active listener, then there are no boundaries for you. Both the group of people can then be vocal about their thought process.
How did you spend your time at home during Quarantine and COVID-19-induced lockdown? Please comment
Ans: For me the WFH started since March 2020 and I hope it will continue like this till July 2021. I have worked 16 hrs a day in my initial workdays and that too continuously and that's why I still love to keep myself busy all the time. Reason for keeping myself busy is – to attain maximum focus on myself and my work. But because of lockdown our project was also impacted, so less work.
But because of my work habit, I decided to occupy my free time with Quora and believe me this not only helps keeping me busy all the time but also, I have learnt a lot. Created very good friends here, started multiple spaces, imparting life lessons and listened to everyone in DM and finally started the new venture Jazbaathumare with my business partner.
How can we accomplish success? Is there any shortcut to the same?
Ans: Shortcut! Are you kidding me? See if you standing at the base of a mountain, and you are targeting to stand at the peak, then you can do it in two ways.
Hire a helicopter and climb up. OR,
Climb up this mountain with all your energy and will power.
Now in the first one, you have reached on top but without efforts. But in the second way – you will feel more passionate, acknowledged and know the price of your sweat you have spent during your climbing. You will learn how it feels like when your foot was about to slip, and you could have fallen off on the ground and could have even died.
You will actually feel proud of your accomplishment because not only you have successfully climbed up the mountain but also you are standing tall with your experience that you have gained with your efforts while watching in the eye of the other person who took the helicopter ride. That other person can be happy about him being on top, but he can never be satisfied with his success story.
So, there is no shortcut for success. If you give up, the journey is done. There's no option for your but to get up again and work hard, do the same thing repeatedly. Consistency and Success comes with learning experiences and repeating the same things day in and out.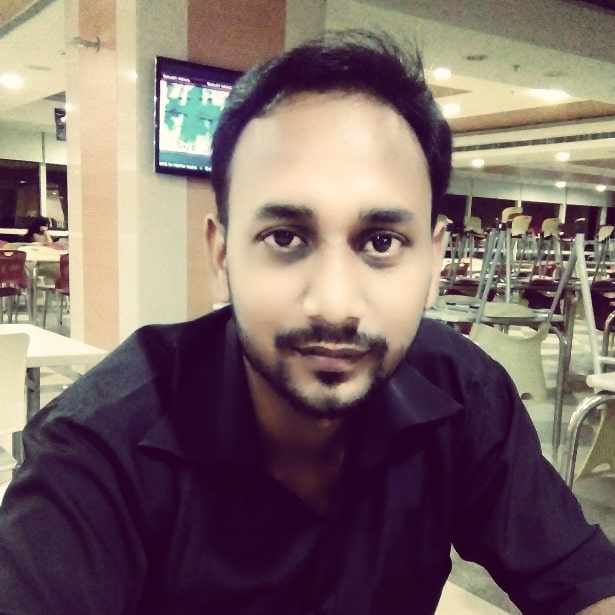 Finally, Can you recall some difficult moments that you have successfully overcome in your professional journey?
Ans: Yeah, quite a lot and I am In fact, nothing without those difficult moments.
From PHYSICAL to MENTAL:
In Gelid morning got hit by the police at 4 A.M near Saket PVR, Delhi as they thought I was an alcoholic/druggist, when I was sleeping on a roadside, after returning from first day of my job, coz my so called friends have stolen all my luggage because of jealousy.
From SMILES to SADNESS
Flabbergasted! When deceived by my own people. There were too many in each phase of my life and I don't want to waste my time remembering them anymore.
From DARKNESS to LIGHT
Spent a dingy night on the road as everything was stolen.
From FALSE ACCUSES to BEAUTIFUL COMPLIMENT'S
Met with an accident, took the responsibility to hospitalize the victims, while the society was busy shooting my video. And in the end, after depositing 1 lac to the hospital for their treatment, I was called the accuser too.
Lost my job because of the false court case they have appealed against me, faced financial crisis. But I never tried to quit. Cried but never quit.
From STRUGGLES to SUCCESS.
Suffered a hell lot after my broken relationship and done the research on the world's most demanding technology, and after burning through the day and night became the DATA SCIENTIST. Got my job back. Took up challenges that was recognised by everyone.
I can never forget those dreadful nights!
All I would tell my audience is that Be the Barrier Breaker, be the one who doesn't need a path to follow, but who can create his own path.
"When life seems to beat you down, Dare to fight back!"
(Thanks, Ajay, for the interview)