Tum Mile Movie Review | Soha Ali Khan & Emraan Hashmi Shine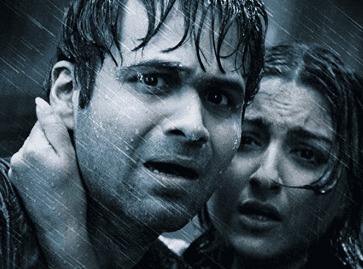 Tum Mile Film/ Movie Review
It all started with a kiss. Two love birds were destined to meet at a soon-to-be destroyed garden of romance!
Yes. Love is a fantastic journey. Even both Akshay (Emraan Hashmi) & Sanjana (Soha Ali Khan) didn't know what it actually felt, but once their love journey started they understood how complicated and unpredictable, it is.
Overall, Tum Mile is a fabulous movie that keeps the audience glued to their seats. And the reference of Mumbai Floods 2016 made the film more riveting.
Tum Mile – The Lost Love Found
With a hangover of long-lasting romantic imagination, they thought their journey will be a rosy one! Surprisingly, it wasn't rosy. No, it wasn't thorny either.
Love took them to different places and phases of life which they had never imagined.
Akshay was an artist. He wasn't earning well. Sanjana managed the entire house budget. At times, she gets irked that why not Akshay gets a good job? She was right in her own respect, but then Akshay was also chasing his dream.
Somewhere in the world of impossible realities, Akshay was sketching a castle of love and friendship that he shared with Sanjana. Unfortunately, it was in no way making their love-in journey an easy one. Notwithstanding Akshay's effort to make their life a memorable one was indeed like chasing a chimera.
Akshay & Sanjay Love Journey Untold
They tasted love, tried to mend ways to accommodate each other's sentiments but the end result was something that God destined. Staying completely oblivious to each other's real feelings, the couple parted ways!
After six years, both realised one was incomplete sans the other. One was soulless without the other. And most importantly, 'Sanjan(A)'s (A) was missing without Akshay and so as AK(S)HAY' (S)!
Even rain couldn't wash away those everlasting droplets of mutual love that the couple accumulated in their hearts. Those fluttering heart beats and a flashback to their sweet-sour moments kept the couple alive in those tumultuous six years of separation.
Only during the Mumbai floods, their love bloomed like never before! With devastating tragedy and unprecedented images of nature's fury started unfolding before their eyes, their vision turned towards saving each other.
Akshay and Sanjana stayed together throughout difficult times. Eventually, they made an honest confession at the very last moment!
Their lips shook before saying those three magic words: I Love You. And then the two souls clasped each other so tightly that two souls literally become one!
Indeed, that's the power of true love per se!
Rating: 4.5/5 | Excellent Film | Repeat: Must Watch At Least Seven Times Plus