It was in my final sem of my architecture degree when I was allowed to do a paper on the architectural nuances of temples in India. This was not just an opportunity, it was a break from the institutional walls that I was stuck in. So, I had to do some background research and find a few places within the country that have the centrality of temples with an architectural variation. The first place that I came up with was Ujjain.
Why Ujjain?
The reason I am giving you the trivia is that I want to flex my acquired knowledge about this place. So, Ujjain is a historic place that has some of the most popular temples of India along with ancient monuments and shrines. It is usually a place saturated with devotees given its proximity to religious associations. But that is not to be taken as a sort of inhibition since scholars like me frequent this place every year.
I am pretty sure that you have heard of the Kumbh Mela – Ujjain is where this grand festival is hosted which draws about 75 million people from across the globe. If you are assessing Ujjain by its religious scale then it surely tops the list within the Indian context. Ujjain was formerly known as Avantika. I apologize for geeking out, but I was sure to burst if I hadn't shared this knowledge.
Reaching Ujjain
I boarded a flight that took me to Indore, from there I booked a direct cab from Indore Airport to Ujjain. Often considered as the Greenwich of India by the astronomical standards, Ujjain is laden with historical importance. Kalidasa, the legendary poet served as a home along with some of the most powerful kings like Chandragupta and Vikramaditya. By now, you are probably convinced how much of a geek I am when it comes to information. So, without further ado, I will list the temples that I had visited for my research without divulging much of the academic jargon.
Shree Mahakaleshwar Temple

KalaBhairava Temple

Chintaman Ganesh Temple

Harisiddhi Temple

Ram Ghat
'Tis the season of Temple Hopping
So, I left early in the morning and most of these temples open up at around 5-6 AM, so, I figured it'd be less crowded if I made it earlier. I had booked a reliable taxi in Indore to help me with my pandal hopping. The first temple on my list was the Shree Mahakaleshwar Temple which has been dedicated to Lord Shiva and it also happens to be amongst the 12 Jyotirlingas.
This temple had interesting sculptural artistry, the kind of sophistication which can be located in the Chalukya and Maratha architectural aesthetics. It had impressive images of Parvati, Kartikeya, and Ganesha. The ambience inside exudes devotion and religious fervour which is quite obvious at this point.
The next temple is a bit more intense than the others since it is often associated with the Tantra Cult. The KalaBhairava Temple has a Shivalinga enshrined opposite to Nandi, the bull. This is one of the most important structural aspects of this place which also is the reason why devotees gather around during Mahashivratri.
Chintaman Ganesh Temple is amongst the oldest temples in Ujjain. I heard that the large idol of Lord Ganesha existed by itself – so, you can realize the religious hype it boasts.
The Harisiddhi Temple was made by King Vikramaditya and was built in the honour of Goddess Harisiddhi. I could locate a few of the structural consistencies addressing its roots in the Maratha architectural aesthetics with a red sandstone outlook.
The next one that I am going to mention happens to be the most hyped amongst the temples in Ujjain. The Ram Ghat is also popularised because it is said that Lord Ram used to take bath there along with his brother Laxman and wife Sita.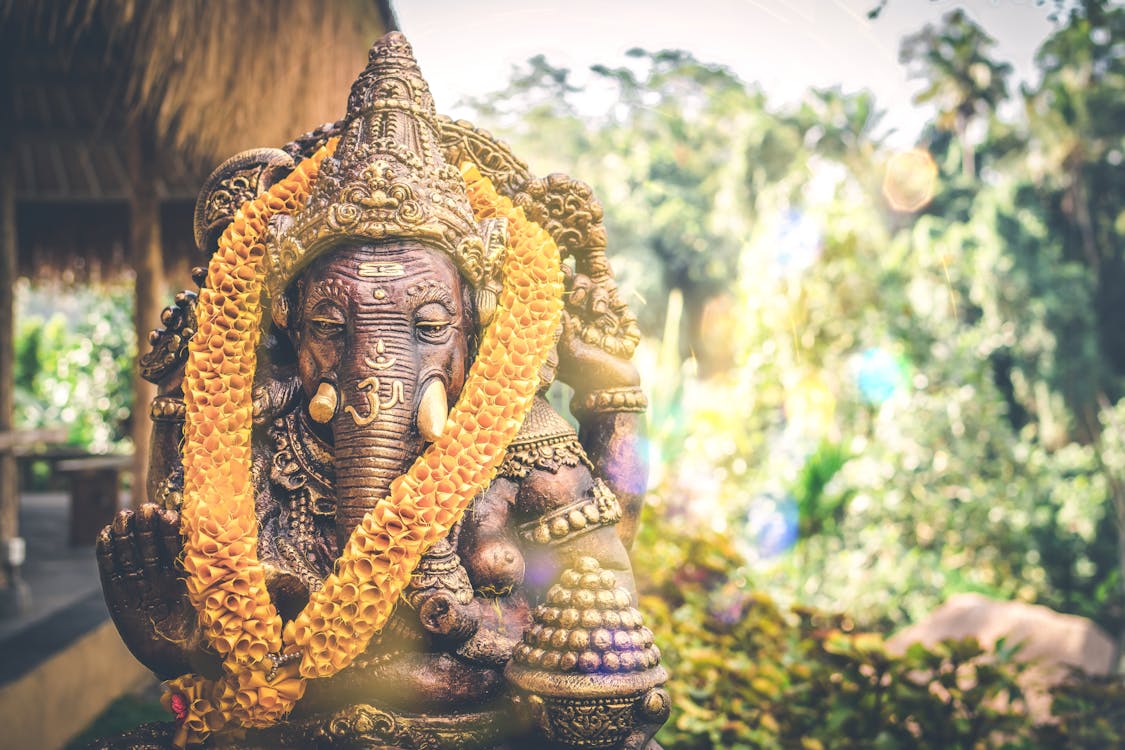 This Ghat also hosts the Kumbh Mela. While I was there, studying and taking down notes, a few of the devotees insisted that I take a bath in the holy water to attain salvation. I don't like being persuaded but they insisted – I had to quickly get rid of them and that seemed to be the quickest way to dispose of them. The plan worked, they left me alone shortly after the dip which also gave me enough time to walk around the ghat and rest before I headed for my hotel room.
Finally, In the Next Morning…
The next morning I returned home and by the end of that month, I submitted my abstract. So, It was indeed a fruitful expedition, but I had more travelling to do. Maybe Delhi next time?