Suchismita Chattaraj is a multi-faceted personality. She's an engineer, HR professional, singer, writer, and fashion blogger too. Unlike others, she doesn't keep her hobbies aside. She loves her hobbies as much as her professional life.
From being an active Quoran to humming songs, she is always busy with her work and creativity. As a fashion blogger too, Suchismita has carved a niche for herself. She is quite frequent on Instagram and YouTube where she shares useful fashion tips, and other creative stuff with her fans from time to time.
We, at TheCheckerNews, have recently invited her for this exclusive weekend special interview. We are extremely delighted to feature Suchismita's interview on our site. She is a multi-talented person, and we hope our readers will definitely get inspired by it.
Overall, it was an honest, candid, and inspirational interview, as she divulged a lot of information about her personality, background, creativity, and future projects.
Here are the interview excerpts!
Hello Suchismita. Welcome to TheCheckerNews.Com! We are extremely happy to feature you on our platform. Please briefly introduce yourself to our readers.
Ans: Hi, I'm Suchismita, a small town and an average Indian Bengali woman with dreams and aspirations fueling me to explore life to its fullest. I believe in a mantra that life is short and there is no time to be regretful.
That is why I try to live life everyday and also express through my writings and pictures. I'm a fashion and beauty blogger, the founder and creator of chiquemyway. I'm thriving to create a fashion statement for non-professional regular women.
You have a multi-faceted personality. You are an Engineer, HR Professional, fashion blogger and also an artist. How do you manage time for each of these things?
Ans: Yes, I have always listened to my heart. I have been lucky to get support and inspiration for many things. My passion to express myself and explore life fully helps me out not only in my job but also in other things that I do. I believe if you are passionate about something, every second, minute or an hour brings energy to fulfill your dreams and exercise your passion.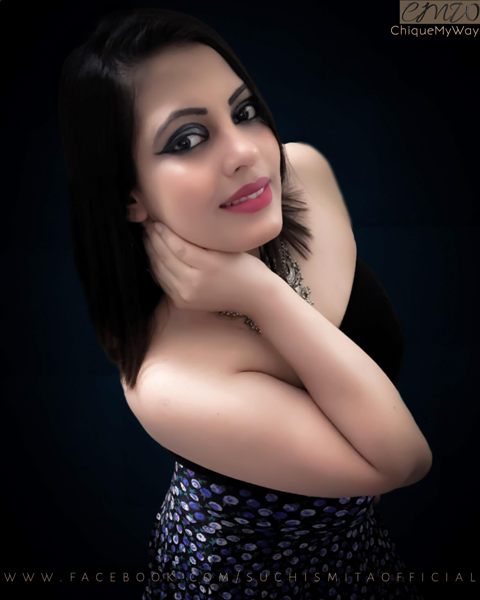 Do you also have interest in writing? Would you like to share anything that you have recently written?
Ans: Yes, I have and I do write small accounts of life and how to live for my personal consumption. Writing gives me space to pour my heart out, it's very much required to enhance your mental metabolism.
I have written my book which is in its first draft and I am planning to publish it sometime in the winters. It's a romantic fiction and I'm sure that each one of us would be able to strike a resemblance to its plot.
Wow, We at TheCheckerNews, will be waiting for its release!
You have recently launched your first music album as a singer and composer. Please give us some more details about it. How was your excitement level?
Ans: It was one of the best experiences I've ever had. I love singing and to be honest, I am not a traditional singer but I used it as a tool to reach out to others and express myself.
"Barson Se" that's the title of my track is immensely loved and appreciated by people. I got a plethora of fan-following post its release and I'm grateful to God and a couple of people in my life for whom I could materialise this dream of mine.
As a fashion blogger, what are the few styling tips that wish to offer to our readers?
Ans: Ahh, that's a great question. First of all, there's no such set standard for being up to date and fashionable. The Fashion industry has always limited one's wishes and desires to pursue their dreams in the field of fashion by restricting them to a fence of parameters.
However, I tend to deny that. You don't need to have a specific height or vital stats in order to be fashionable. You are not here to fit into other's ideal body type, it's your body, your life and you make it. No one else can do it for you.
Stay comfortable, stay confident and you are good to go.

– Suchismita Chattaraj –
You were interested in arts and creativity but chose to make a career in the field of engineering and HR. Please comment on this!
Ans: As you grow you become more aware of the things that drive you. Coming from a traditional family having a safe and secure career was always the way to go and that's what I did. But that didn't stop me to explore my passion in other areas and that's what I have been doing in parallel to my job.
How are you spending time at home due to COVID-19? Is it so difficult to stay at home and be productive?
Ans: These are tough times but I always look at the glass half-full side of the things. In these unprecedented times, we all are working from home and the time saved due to lack of travel to the office and back home, could be used in something constructive and that's what I have done.
I love working from home, I have a job security, my family and friends are happy and healthy, what else I need.
What is your philosophy of life? How can we stay motivated all the time while avoiding stress and anxiety in our lives?
Ans: Find things that drive you. Things that you are passionate about.  Make it your hobby and you will enjoy every bit of it and also get an opportunity to learn something out of it.
Have faith in GOD, share your stress and anxiety to him. Dedicate some time of your day to him and you will be able to overcome every obstacle coming your way.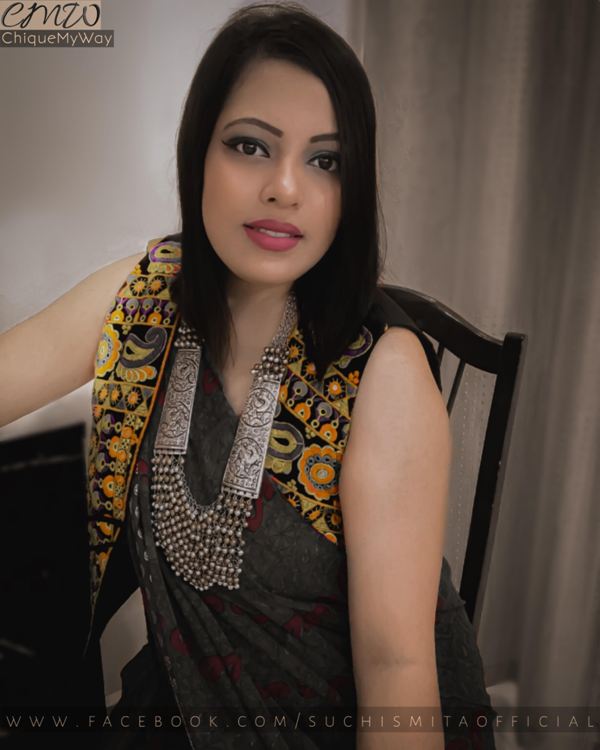 Finally, what's your ambition in life? Who are your role models?
Ans: My ambition in life is very simple, till I live, I want my life and deeds to help others. Educate, Empower and Empathize are the three pillars of me and chiquemyway. I want to break the stereotype around fashion and every other aspect that acts as a blocker to people from pursuing their dreams and passion. It's your life, let no one control it.
I don't follow anyone specific as a role model but anyone in my life whom I find to be humble, grounded and attached to his roots even after attaining heights, inspires me.
(Thanks a lot, Suchismita, for your time and interview. We wish you very best in life and  future endeavors.)