We recently got an opportunity to have an exclusive conversation with Shubham Singhal. He is an inspiring entrepreneur and co-founder of Dot Media Solutions and The Girlfriend Box.
Shubham was so candid and honest throughout the interview. The talented CEO has revealed a lot of interesting facts from his personal and professional life. We are sure that readers of TheCheckerNews would find this extremely motivating and inspiring.
So, what are you waiting for?
Here Are The Interview Excerpts:
An Exclusive Interview with ShubhamSinghal, Co-founder, Dot Media Solutions &The Girlfriend Box
Hi Shubham! Welcome to TheCheckerNews. Com. Please introduce yourself to our readers.
Ans: Hi guys, I'm Shubham Singhal, Co-Founder of Dot Media Solutions and our new venture-The Girlfriendbox. I've been a practitioner of Digital Marketing for close to a decade now.
I'm an innovator 365 days a year, I'm working on more IPs than I can count on my fingers and for that, I'm truly grateful. I believe in learning one new thing every day, the day I stop striving to learn more, I may as well be dead.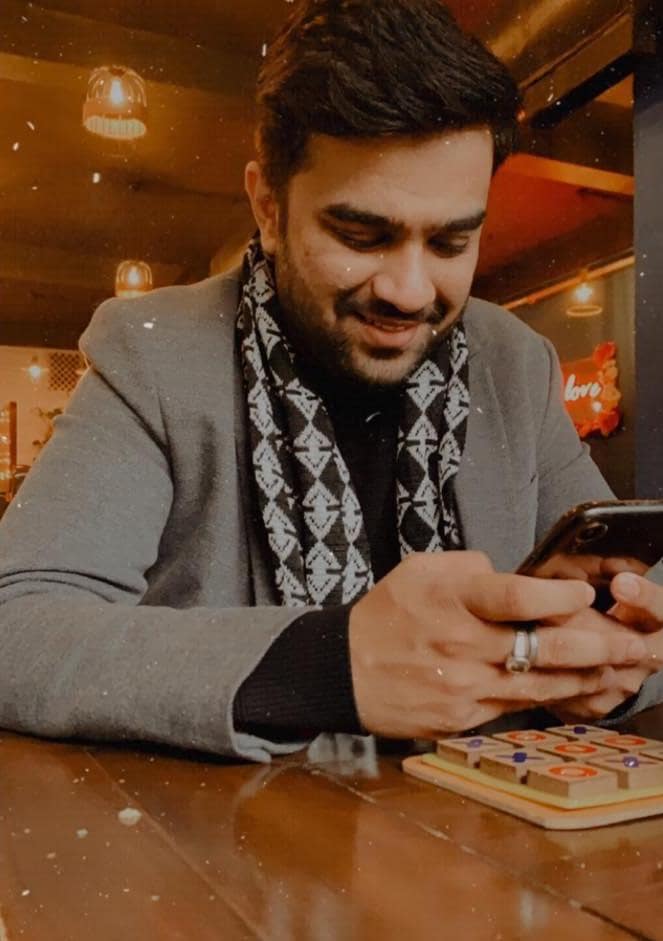 Please briefly explain the concept of The Girlfriend Box. How have you thought of starting it?
Ans: The very idea of The Girlfriendbox popped into my head when I realized that anything as abstract as a name like this can catch more eyes than something profoundly meaningful can. But, to be precise, The Girlfriend Box is one of our IPs – an extension of Dot Media, a key player in the beauty industry which will be launching within this quarter as our humble beginning into the world of e-commerce services.
Other services we provide within this realm is TGB Reviews – our influencer circuit wherein we execute paid & barter influencer campaigns and TGB Camp where we are currently managing some of the most amazing content creators & influencers like Ronit Ashra, Aanchal Agarwal, Dixita Patel, Prasad Vidhate & so many more.
How do you rate the importance of influencer marketing? Does it actually help clients?
Ans: The needle goes beyond the meter panel when it comes to rating the importance of influencer marketing. If I were to establish a brand in 2021, my major marketing expenditure would end up in executing a strategic Influencer Activity for my brand.
I think the thing with influencers is that they are so much like us, when they talk about a certain brand/product, people listen and try to make sense of it in a way that – yeah if it works for this person who's just like me, only famous, it would work for me too. It manifests in the same that traditional marketing did with one big movie star in the center of it all. The only difference is that now people are smarter, ads are interactive & the market has doubled in size.
How has been your professional and entrepreneurial journey so far?
Ans: I have experienced growth everywhere – just like the industry has. I have worked with some of the biggest brands of 2021 back when they were in their incubation period, and today I feel fortunate to be working with them again but through the medium of my very own agency.
It's really a rewarding feeling, not to say I didn't have my lows, but I always maintained that bad times have a scientific value, these are occasions a good learner would never miss. I also think my journey has just begun.
Which are the top 5 necessary entrepreneurial traits that you prioritize most?
Ans: In no particular order,
Patience, for everyone & everything.
Optimism, every day is a new day.
Adaptability, in technique & approach.
Leadership, as opposed to boss-manship.
Vision, which is best when in sync with your team.
What is the relevance of digital marketing these days?
Ans: There hasn't been a better time to be in the digital scene than right now, being able to weave stories and concepts with so much creative liberty & collaborating with some of the brightest minds in the influencer circles – to create empowering, educational, relatable content!
The media is no longer a dictator – you are not sitting in front of an idiot box all day consuming things, it is an active choice, the idiot box is now smart. Every piece of content has a life of its own and a trajectory of its own, we are the mere medium, and it's a good time to be alive.
What are your current goals in life?
Ans: Simply put, our subscription-based beauty box (the girlfriend box) should be a full-blown e-commerce big fish by the end of this year & we hope to generate employment for at least 100 people by the year 2022.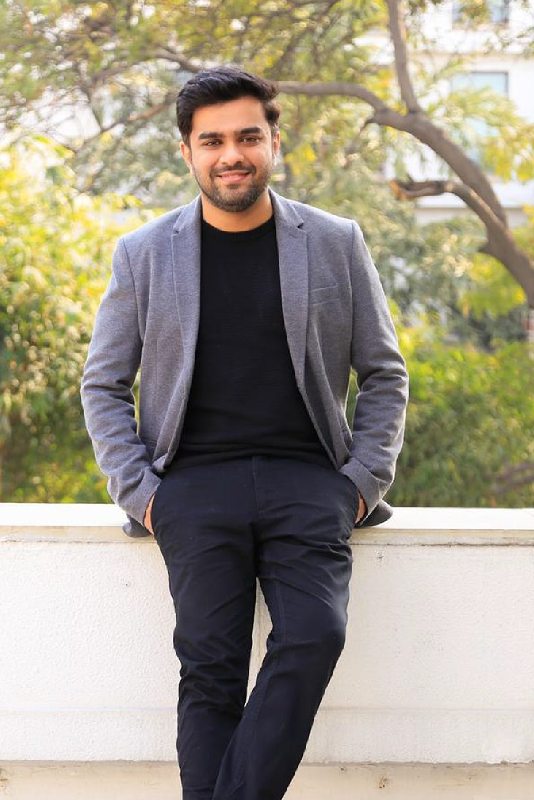 We are also focusing our resources on managing top underrated talents in the Industry. And my other IPs are incubating right now, more on that later.
Finally, please explain how a person can stay stress-free and relaxed when things don't go in their favor.
Ans: I have always been firm on the fact that a failure is a man who has blundered but is not able to cash in on the experience, it is your outlook that will decide the trajectory of your career, of your ventures, of your life. A man is only as big as the things that annoy him, the idea is to keep on hustling in silence, with patience.
(Thank you so much, Shubham, for this amazing interview. We wish you all the best in your future.)