Pull-Out Or Pull-Down Kitchen Faucet – Which One Do You Need?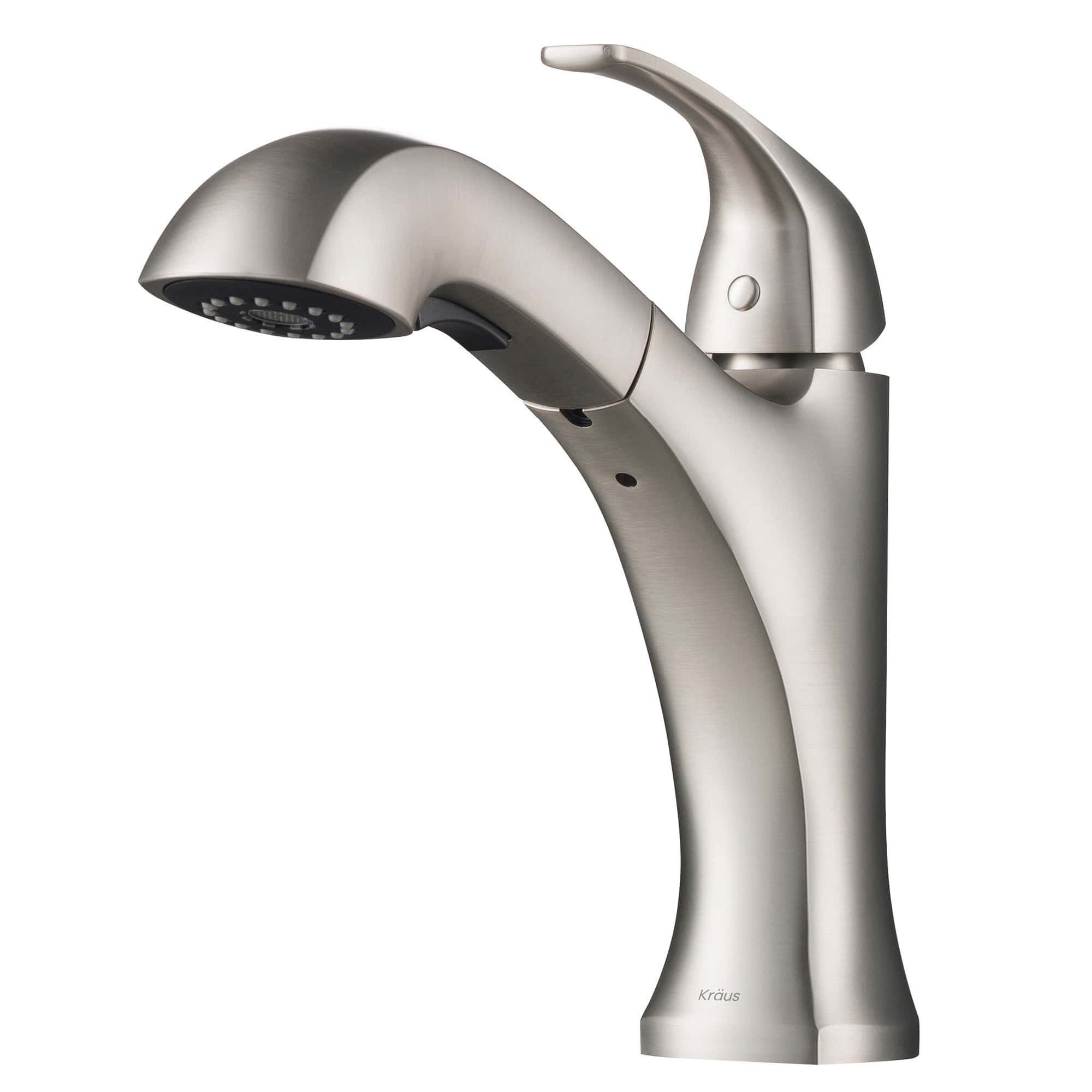 You must learn about kitchen fittings and fixtures before you set out to buy it.Else there are high chances of confusion that can spoil your efforts to get the most chosen faucet for your needs. It might seem that there is not much functional difference between the different types of faucets, which is partly true.But faucet designs have transformed with time, and some models are much more functional and convenient to use. Moreover, these faucet styles are also much more attractive. They suit all types of kitchens, from traditional to modern and anything in between.
The biggest change in style and functionality of faucets is evident from the design of a pullout kitchen faucet that offers a lot of convenience to users just like its twin, a pull-down kitchen faucet. Both styles are popular, but the popularity differs according to user preference that makes one style more popular than the other. Ultimately, it is a matter of personal choice by considering the needs of users. This is when the trouble starts because people are often confused and unable to understand the finer differences between the styles and how it impacts the functionality of the faucet.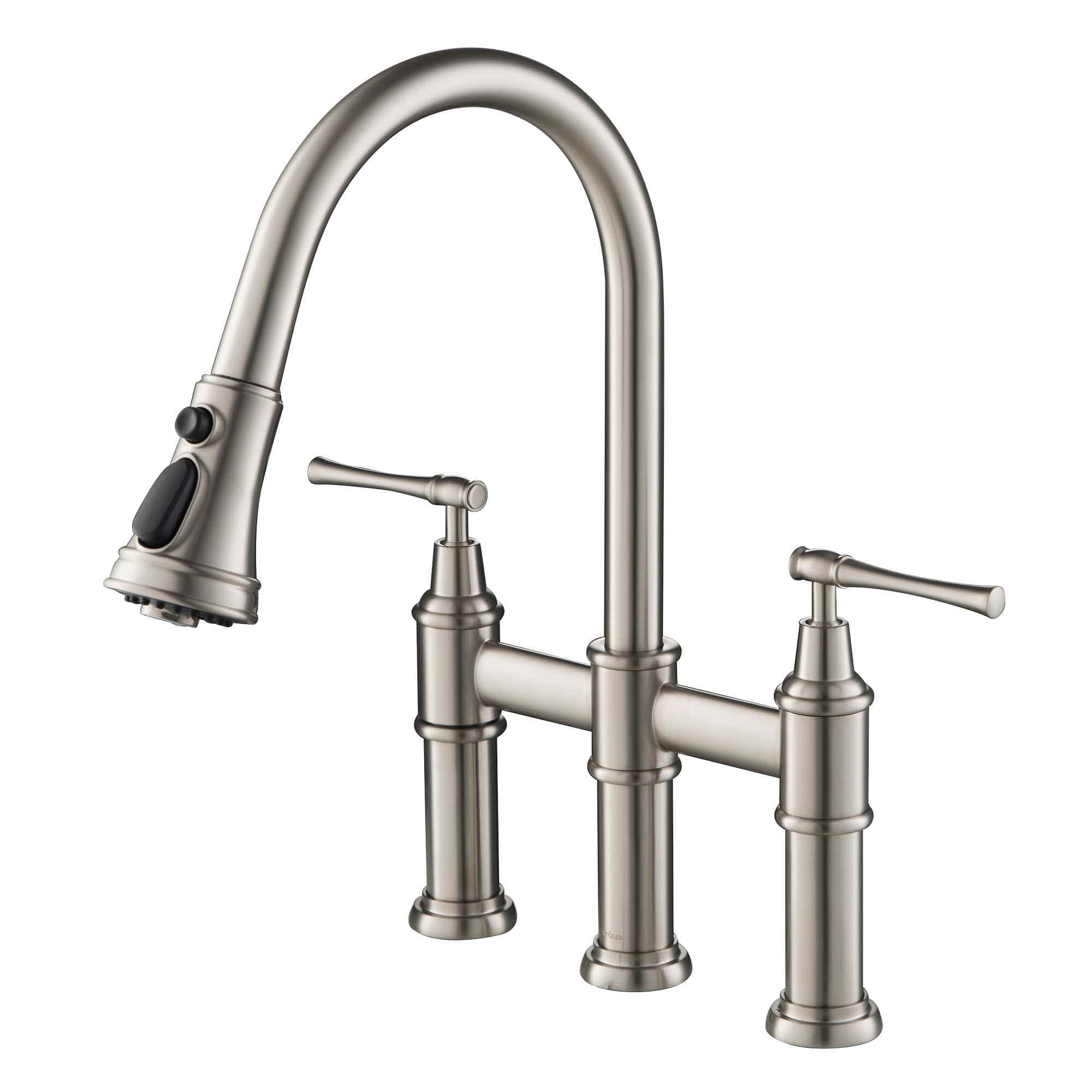 Although each style has its set of advantages and disadvantages, brands seem to concentrate more on the pull-down faucets during production and marketing. Customers who are aware of the bias but have a preference for pull-out faucet design might get confused as they are unable to find the features that they like to have. This leads to concerns about not finding the perfect pull-out faucet that has the features that they want but might have to settle for a pull-down faucet with the desired features and a better price.
The differences
Although pull-out and pull-down faucets are spoken in the same breath and the terms used interchangeably, there are some differences between the two types. The difference in design might not catch the eye instantly, but on closer inspection, you will find that pull-down faucets are taller than pull-out faucets. Another difference is that pull-down faucets usually have shorter hoses that pull down straight into the sink, whereas you can pull the faucet head or sprayer of pull-out faucets towards you.
Which is best for you?
Despite knowing the differences in design between pull-down and pull-out faucets, the cloud of confusion does not clear away for many buyers who are skeptical about choosing faucets without professional guidance. After all, no one wants to make a bad purchase that they would regret later, and returning a kitchen faucet wrongly chosen or not performing satisfactorily is a burden for both consumers and companies.
After going through this article, you should be confident in making the right decision the first time and need not worry about what would happen later.  As you keep reading, you will gather more information about what is good and bad about the two types of faucets that are the most trending kitchen fixtures today.
Pull-down faucets
There should not be any doubt that the pull-down faucet is the blue-eyed boy of the kitchen faucet industry because this is what you would feel when you are shopping around. There are more offerings of this model of kitchen faucet, which is also a sign of its popularity.  Millions of people buy these faucets throughout the year. So that could be a reason for your inclination towards it but only after knowing the pros and cons. Only when you take a well-informed decision that you will be sure of yourself and the choice you make.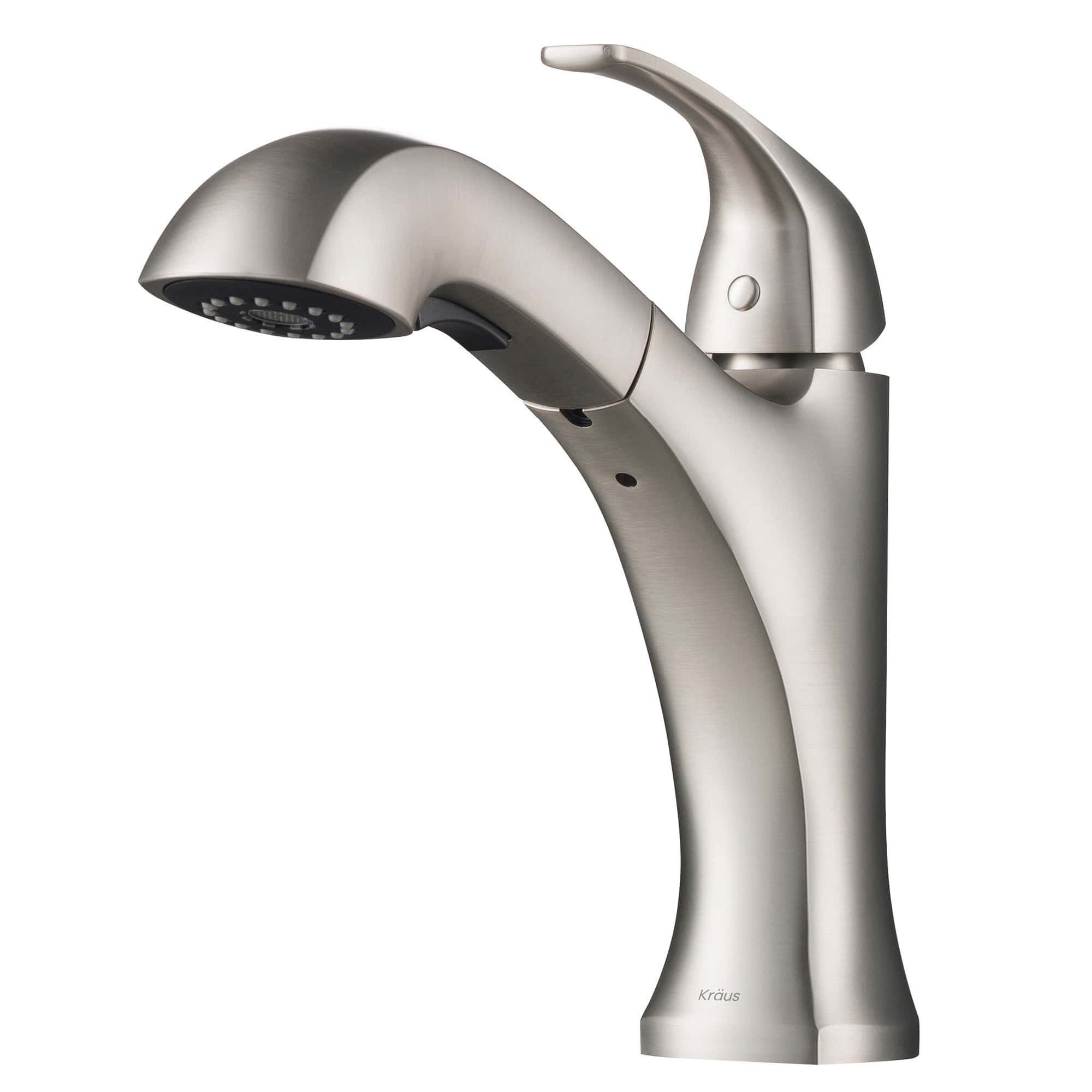 The design of pull-down faucets is so attractive that the slim and tall fixture will surely add a wow factor to your kitchen aesthetics. The spray heads used in the faucet are multi-functional, many of which are not available on pull-out faucets. If you intend to create a futuristic and state-of-the-art kitchen with smart fixtures and faucets like a motionless kitchen faucet, then the pull-down faucet is the only choice. However, be careful with the sink size that must be of the right dimensions and not too small to allow the water spray to descend in the basin without splashing.
Most models have swivel action, but it would be too much to expect the faucet to revolve 360 degrees as it usually covers 180 degrees only.
Pull-out faucets
Pull-out faucets have some similarities in design with the pull-down faucets but not so much common for kitchen use as compared to using it in other rooms of the house. These faucets are much behind the pull-down ones in every respect of popularity, and despite playing a secondary role could be suitable for your use. The intelligent design of pull-out faucets makes it an appropriate fixture for kitchens with small sinks.
The faucets have a high arc, and to compensate for the space that it takes up, the design offers swivel support of 180o or 360o. The flexibility in design allows using the faucet in smaller sinks without problems by taking advantage of its maneuverability. Pull-out faucets usually come with longer hoses that you can swivel to a convenient position to fill pots on the countertop to make up for the small sink size. The lower profile of the faucet perfectly suits working in small areas.
Pull-out faucets cost less that might weigh in its favor, but it is up to you to decide because cost should not be the deciding factor for faucets. Instead, you must consider the aspects of aesthetics and functionality much more to understand which of the two types of faucet meets your requirements. It is also not wise to select faucets by its looks because if it does not perform satisfactorily, then it is a waste and will only add to your problems.
Remember that you must buy a faucet that lasts for years, which helps to recover the cost and provide the satisfaction of performing as per your expectations. Understanding your needs and the kitchen space should help to decide which one will be good for you.