People Don't Know Much About Bihar: Abhinav Sengar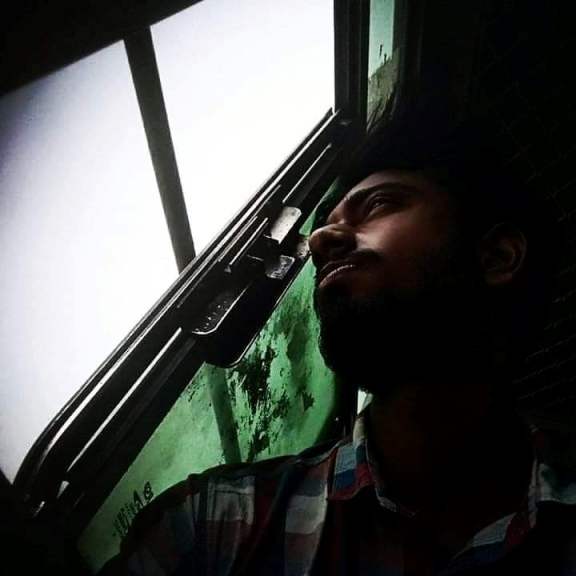 We chatted with Abhinav Sengar on a very livid issue of 'Neglecting Bihar.' Be it Bollywood or other sectors, why is it that Biharis are neglected? Do you know Bihar happened to be the glorious kingdom of the great Mauryan Empire a few thousands of years back? Why is it that many people have preconceived wrong notions about Bihar?
Why is Bihar always shown in bad light in Bollywood films? Is it not the time to speak up? Why should the youth stay silent? For the last few years together, Bihar is on the upward curve of development. Several things have improved drastically in the state. But as usual, the national media won't focus on the positive side of Bihar. The young author and entrepreneur, Abhinav Sengar, shared several interesting things and facts about his home state.
Even after so many years, Abhinav is still very much a down-to-earth man. He may have been living outside Bihar for so many years, but deep down… he still loves his home state immensely.
In this candid conversation with Abhinav, we explored several reasons why Bihar continues to be neglected and what should be done to rectify this general perception.
First thing first! Many congratulations for the success of your latest novel Ambe. Tell us few words on this.
Well thanks Atish , I'm really happy for my book. It's getting tremendous response from the people. Ambe is now appearing on Amazon top 100 list. People are requesting to make a web-series on Ambe! Let's see what will happen in future. But I'm satisfied with the response.
You are quite vocal on social media about mental health issue like depression , anxiety and stress. Do you think lock-down and coronavirus have only increased such issues more?
Just being vocal on social media about mental health-related issues like depression , anxiety and stress is useless. We need to solve it in reality. Social media platforms are directly or indirectly contributing to these problems. Nowadays, insulting, humiliating, disrespecting someone's thoughts is a new trend on social media. And people think they really become "COOL" by doing so. And these so called "COOL" netizens actually push many youth toward isolation and depression.
Only if you use social media in moderation and with some pre-determined objective then it can be very useful and acts as a stress buster. Contrarily, if you are obsessed with the social media then it badly affect your mental health.
Regarding Corona and Lockdown, it's definitely very depressing. The mounting positive cases and deaths are really making us feel quite disappointed and helpless. It's better to go offline move into a kind of hibernation through meditation, study and deep introspection. The more you look outside, the more trouble you shall feel.
Following the bollywood star Sushant Singh Rajput's unfortunate death. Do you think this nepotism debate will come to an end?
No I don't think so let me explain. All these star kids are getting lots of hatred and ill-mannered comments on social media these days. But these won't affect them much. They will probably constructing a convincing story.  Soon, you will see them donating money to start foundation and help talented people. Gradually, even these angry netizens will get convinced and things will return to normalcy. Things like that happened before and nothing will change.
Remember Salman Khan's infamous Blackbuck case? What happened after that. He is free and still famous. He started Being Human and got so many fans.
Take the recent case of Ekta Kapoor. An FIR was filed for her controversial web-show. But… what happened? Nothing.
Instead I suggest people to watch movies of actors and directors like Pankaj Tripathi , ManojBajpayee , Raj Kumar Rao , KK Menon , Nawazuddin , R madhvan this are the classics actors in bollywood industry. I watch good Bollywood movies like Gangs of Wassepur , Hichki , Andhadhun , Ankur Arora murder case and others. I can go on and on naming such good films!
Please explain to our readers about how you related to Bihar?
Ans- I belong to a Rajput family and my fore fathers were from Bundi , Rajasthan, but during the Mughal Period my ancestors refused to shake hands with them. We fought in different places of India against them. Then we came to Bihar. My forefathers were very much impressed with Bihar's culture and education that time that they settled in Saharsa , Bihar.
Do you think Biharis are always neglected in creative field?
Some people isolate Biharis as they think Bihar belongs to a BIMARU state. They think Biharis are uncultured , illiterate and criminals. People discriminate them from others.
Even North eastern people also face the same problem for their Mongolian facial features like small eyes and nose. The national media doesn't have even time to address those issues.
Historically, Bihar has a huge contribution to India. Even the nation got its first President, Dr. Rajendra Prasad, he hailed from this very land of Bihar.
Now let me share some less known facts about Bihar
• Bihar gave world its first republic.
• Bihar is the birth state of Gautam Buddha.
• It had world's best ancient university – Nalanda University.
• Chanakya wrote the first book 'Arthashastra.'
• Mahavir founded Jainsim here.
•Valmiki wrote the Ramayana here.
• Rishi Shushrut the father of surgery belonged to Bihar.
• Vatsayana wrote Kamasutra – the world's first book on Sex.
• Ashoka the greatest Indian king, made erstwhile Patliputra (now Patna) as his capital.
• Aryabhatta the greatest ancient mathematician was also from Bihar.
• Ashoka Chakra comes from Bihar which adorns India's national flag.
Now enough about history . Let's come to the present scenario
• Bihar has more number of literate people than Kerala, Tamil Nadu and Karnataka.
• Bihar has more number of graduates than Andhra Pradesh and Kerala combined .
• The number of doctors in Bihar is greater than Punjab and Gujrat combined.
• Bihar has produced more IAS officers than Kerala, Karnataka, Tamil Nadu, Andhra Pradesh and Gujrat combined.
• Many Biharis are working as Bank Pos.
• Bihar candidates in IITs are far higher than other states.
• Murder rate in Bihar is half as compared to Mumbai.
• Rape in Bihar is quite low as compared to Delhi NCR.
• Bihar produce more wheat than Punjab.
• You hardly come across the cases of Farmer's suicide in Bihar.
• The number of graduate girls in Bihar is far higher than other states.
The above comparison is not done to downcast any of the above states. I visited Bihar many times and found it beautiful with good people.
Before saying anything bad about anyone's place, please get your facts right.
On June 15, several soldiers from Bihar regiment were martyred in Galwan Valley in Ladakh. Any Comment!
That's really sad and unacceptable. They were not just from Bihar regiment, but they were Indian first. I lived in Indo-China border for 18 years, I was born there and I saw the dedication and hard work of our Indian army. Politics in the name of brave Indian army is not acceptable. We are proud of them and no one should trivialize their martyrdom for political gains.
How do you see the progress and development of Bihar in the last few years?
Yes , Bihar is developing. Let's analyse why am I saying so!
Electricity and Roads – The last 10 years has seen a tremendous network of roads and improvement in power situation across the state.
Bihar has effectively implemented Pradhan Mantri gram sadakyojna and Rajiv Gandhi Vidhyutikaranyojna.
Increased attendance in school and hospital – School and hospital which used to bear a deserted look are back to normalcy. Increase in presence of children, teachers and doctors has been a game-changer.
Education – A host of interesting measures like providing cycle, uniform and recruitment of Shiksha Mitra plus teachers gave fillip to Bihar's educational scenario.
From last few years the GDP growth of Bihar is highest among all other states, and much higher than national average too.
Bihar did well in socio-development expenditures and in capital expenditure. It spent the allocated funds well.
After the adaptation of New industrial policy 2011. Bihar has witnessed new investments by several companies.
Bihar has done well towards alleviating its poverty in the last few years.
Life expectancy of people in Bihar is higher than all india average. It shows Bihar's improved spending and development in health infrastructure too.
How do you think Bihar can become the cultural hub of India?
We need big investment in Bihar. We need factories and industries here. In terms of culture, Bihar is already well-known across the globe. The number of foreign tourist's footfalls in Bihar is more than many states. People from Japan, Tibet, Korea or Burma may not know any other place in India, but they know about Bodhgaya and Bihar.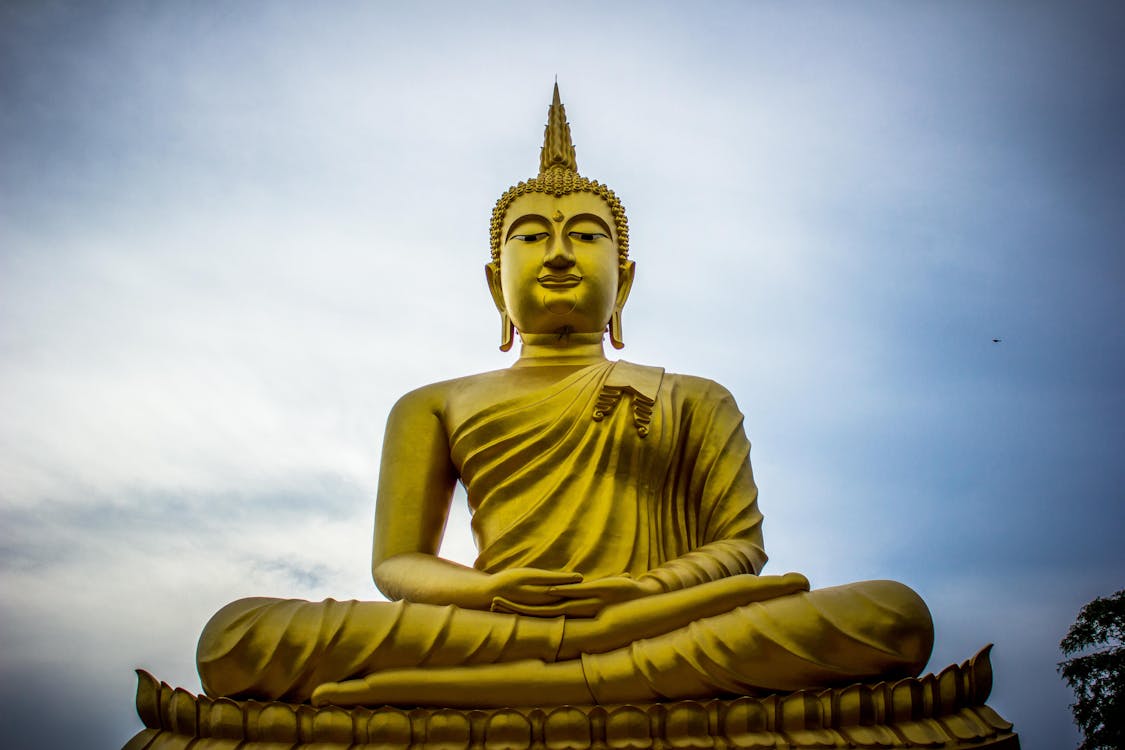 Bihar is a place which gave birth to four major religions of the world – Budhism , Jainism, Sikhism, and Ajivika. Every Jain and Budhist across the world visits Bihar at least once in their lifetime. Asian countries like Thailand, Korea, Japan, and Myanmar have majority of Buddhist population. They visit Bihar from time to time. If tourism infrastructure in the state is developed more then no doubt, Bihar will emerge out as a cultural hub of India.
Thanks a lot, Abhinav. It was a fantastic interview. We learnt so many new things from you and we hope our readers too have enjoyed this interview. We just hope people's perspective on Bihar changes soon!
(The interview session was moderated by Atish Home Chowdhury. The opinions expressed above are that of the Interviewee. TheCheckerNews Team may not share the same view points as expressed above.)