Tera Mera Rishta Song Is Set to Become KK's Blockbuster
Some singers are known for their eccentric style, and most importantly, they are known for taking listeners to a Utopian world – full of love, music and imagination. One of such a splendid singer is KK (Krishnakumar Kunnath).
He doesn't need any further introduction. In fact, he sings High-Pitched Songs So well That He Is Second Only to the Legends like Mohammad Rafi and Kishore Kumar. In fact, every time, you count India's top 3 greatest singers of all time, his name will definitely crop up there.
Many of KK's fans often resort to KK Jukebox and KK hits on YouTube to enjoy his previous hits, but his newly-released song Tera Mera Rishta from the film Jalebi was nothing short of a festive gift for his die-hard fans.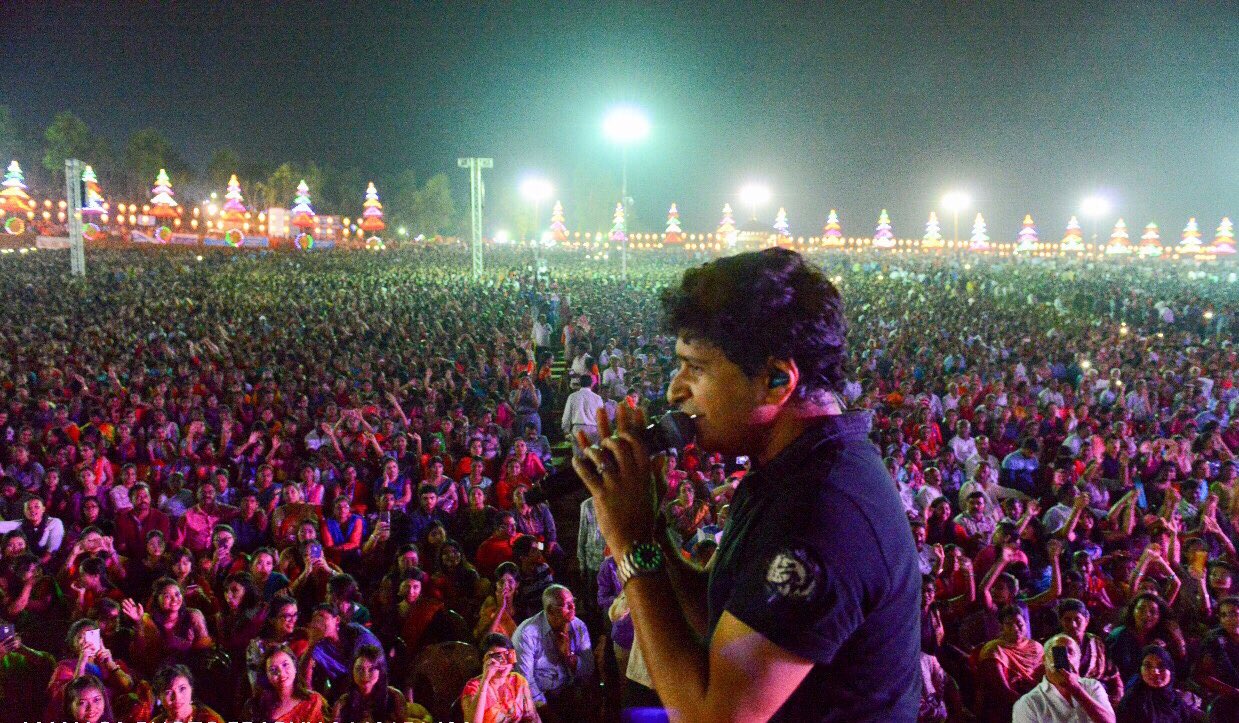 (Image Source: KK's Twitter Account @K_K_Pal)
He does sing less these days, but every time he sings, it directly touches the heart, mind, body and soul of the listeners. In short, KK's songs immerse every song lover into the pool of soothing songs, music, rhythms and perfection.
Only, a true music lover has already understood what I meant!
Listen to KK's Official Tera Mera Rishta (Duet) – Jalebi
The Legendary Bollywood Singer KK Is Back
Back in 2008, when Jannat: In Search of Heaven, was released, soon, the film became instant super-hit. And, more than that, what made this film top the box-office were its super-duper songs sung by KK.
Coming to 2018, I can tell you, Tera Mera Rishta is already going strong on YouTube, and achieved around 1-million views by now. Well, had this song been the title track of the film, then it could have easily crossed 10-million mark for sure. Yet, KK is KK. Wait a little, and this song will surely break all chart-busters' records.
Jara Sa is still afresh in everyone's mind. Also, his song, Haa Tu Hai, was equally spectacular. It won't be much surprise if Tera Mera Rishta also becomes another KK's blockbuster in a few days.
The Magic and Charisma of KK Continues
KK's songs in the film Jalebi are utterly melodious, and of course, with a supreme touch of excellence and mesmerizing vocal quality. Sensing the singer's immense popularity among the youth KK's full solo song (Male Version) of Tera Mera Rishta is also available on YouTube.
Watch It Right Now
Regardless of what people say, "All singers can't sing like KK, and there is only one KK in the world. He is known worldwide for his immense talents and skills rather than the awards he won!"
I salute the legend, and want every KK fan to comment his view about the Dil Ibadat singer's latest gems. Don't forget to give your views on it, and let's make this song blockbuster this Diwali.
© 2018 – 2019, thecheckernews.com. Disclaimer: We don't own images and other social media contents appearing on this site. We give due credit to their respective owners wherever practicable. But, some images without source might still appear on this site.