5 Tips for Traveling With Little Kids Stress-Free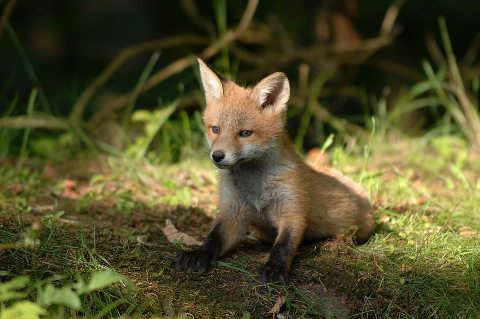 Traveling with kids will never be the same as you stress-free pre-baby travel heydays. However, if you can manage to make the experience stress free, it could still be worth it.
Even though you can't always control what happens at the airport or in-flight, it helps to plan ahead. It is crucial to consider your kid's temperament, learn what calms them, and how to maintain their regular routine best even when traveling.
1. Travel Light
This sounds unachievable where kids are involved, but we recommend taking as little baby gear as possible. The lighter you travel, the easier the trip, and your life.
There is nothing more demanding and exhausting than packing and unpacking and hauling around a bunch of junk you won't really need. This is the last thing you need, especially if you'll be moving around a lot or catching trains.
Have a packlist for your baby and pack according to your mobility needs. If you are using your car, then you can easily stuff a giant suitcase, but if you're catching a train or boarding a flight, lots of luggage will be a challenge.
If you are looking to have a little time with your spouse while on vacation, it helps to lookup local nanny services for date nights. Most major cities have a well-vetted nanny and sitter services.
You can always ask around for nanny recommendations if you have family or friends in the city you're visiting. If you have no friends, you should consider luxury villas with children-friendly activities or asking the hotel or Airbnb host to recommend or find you a reputable person or agency.
Keep essential items stowed in an easily-accessible compartment in your car or in a carry-on while on the road. You will need extra diapers in case of blow-outs, extra wipes, change of clothes, medicine, food, and other comfort items.
Always make sure to bring the basics like comfortable clothes, food, and drinks. Carry your kid's favorite comfort blanket or stuffed animal.
Kids need adventure, so we recommend traveling with a stroller. It comes in handy when you have to sprint from gate to gate because it allows your kid to rest and cuts down on dawdling.
Have the airline check your stroller at the gate and ask them to give you a "gate check" tag that way, and you can carry your stroller to the jetway. During layovers, the airline attendant will pop it down in the cargo hold and bring it up for you once you've landed.
Make sure to use a collapsible stroller and one that isn't too heavy and bulky.
To save yourself and everyone else some pain and suffering, we recommend scheduling long trips at night. Your kid is likely to sleep throughout the night, and you won't have to keep him occupied.
Carry entertainment even for night travels. You never know when you're kid could get anxiety and choose to stay awake throughout the flight. Pack your tablet with games, kid shows, and white noises just to be safe.
White noise like the sound of the rain or beach could help calm an anxious kid. Interesting kid shows could keep the kid distract during the flight as well as kid games.