There are many shows that you can watch online that are based on music or have some special connection with a certain genre or artist/s. However, the number of shows available can be a bit overwhelming to sift through and that's why curating a list of musical shows you want to watch is helpful.
We've decided to make things a little easier for you, though and that's why here's a list of top suggestions of a few shows that you will definitely like.
Flight of the Conchords
The Flight of the Conchords sitcom is based on the lives of two former shepherds who turned into musicians Jemaine Clement and Bret McKenzie. Jemaine Clement and Bret McKenzie are actually a real band and also portrayed their own roles back in 2007, even though their characters are fictionalized.
The series shows how they left New Zealand and try to become a big-time folk duo in New York City, where an interesting bunch of people awaits. 
One interesting character is Murray Hewitt, their band manager, but is inept at this and better at being a mid-level official at the New Zealand Consulate.

Jemaine Clement and Bret McKenzie also have to work hard at fending off a groupie called Mel, a married man who is a stalker, and their only fan in the city. 

The duo also meets a guy who works at a pawn shop called Dave Mohumbhai, who becomes their friend and gives them advice on American culture and women.
During this series, Bret or Jemaine always sing on an episode, and their songs are always structured in such a way that they contribute towards continuing the storyline. To fully enjoy these songs, even when in the car, you can use https://setapp.com/how-to/convert-m4a-to-mp3-on-mac to convert shows into mp3 files on your Mac.
Atlanta
The Atlanta TV series was created by Donald Glover, also known as Childish Gambino in his music career. He also plays the lead role in the comedy-drama. Donald Glover's role is Earnest "Earn" Marks, who is a Princeton University dropout and is trying to prove himself again to his ex-girlfriend and his family.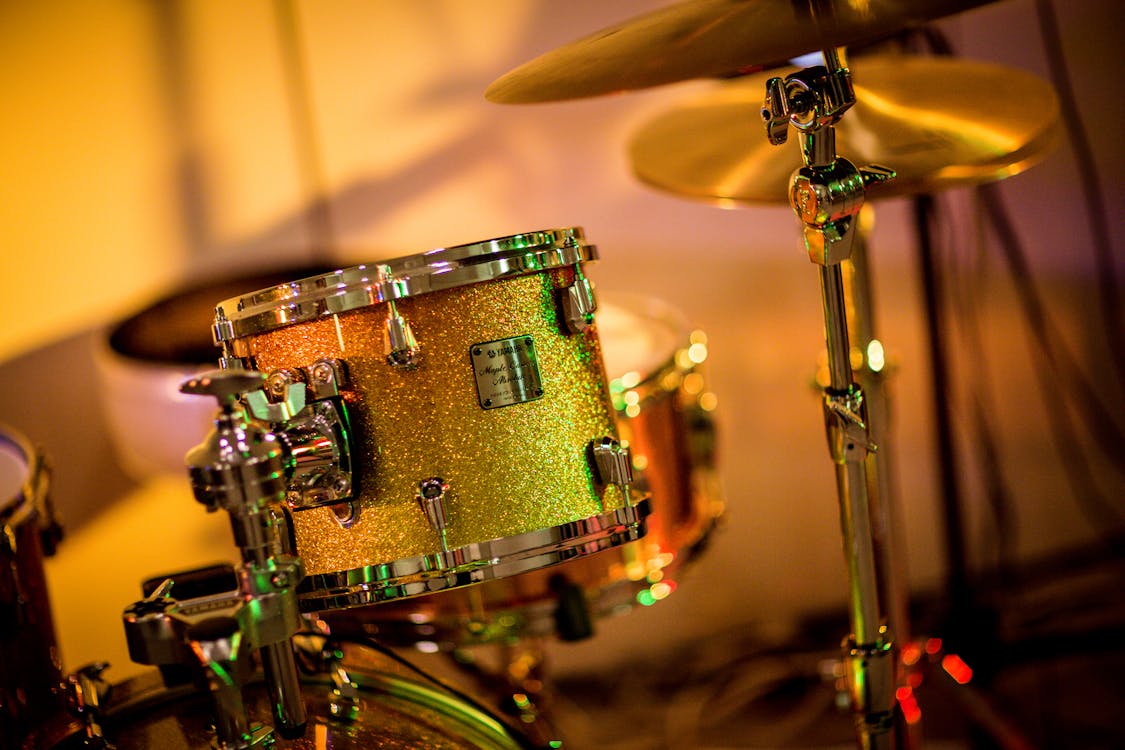 Earn is trying to get back on his feet by managing his cousin Alfred's rap career, whose stage name is Paper Boi. During the course of this series Donald Glover does what he does best even in his music, throwing big and small pop-culture references everywhere and many punchlines in between.
One of the pop-culture references in Atlanta is the Florida Man, who always seems to commit absurd crimes like running into stores to access time travel portals. In this case, Darius, who's Paper Boi's friend, claims a "Florida Man" was committing crimes to prevent black people from voting and entering the state.

In the second season of Atlanta, there's an episode called Teddy Perkins, where Darius meets a retired musician with murderous tendencies in a secluded mansion. During this episode, there were many references to horror movies like The Invisible Man, Psycho, and Get Out. Lakeith Stanfield, who plays Darius, also appeared in the latter.
Samurai Champloo
Nujabes, a Japanese music producer, worked on many of the soundtracks in the Samurai Champloo anime, including its opening and ending songs. In his songs, Nujabes mixed elements from hip-hop, electronica, and jazz into a single sound that many consider to have founded the lofi hip-hop genre.
Samurai Champloo is about a girl called Fuu who works as a waitress in a tea shop who's saved by a rogue known as Mugen and a ronin called Jin. Fuu also saves Mugen and Jin after a fight between them leads to a magistrate's son getting killed, they're sentenced to death but Fuu manages to help them escape.
After the boys' escape, Fuu asks them to help her to find "the samurai who smells of sunflowers," which is hard given Jin and Mugen's character and moral differences. To everyone who likes anime and lofi hip-hop, this series is a great combination of music and storytelling coupled with strong nostalgia feelings.
Various moods and settings are created by the different personality types of the main characters and that might've been a bit hard to create soundtracks that reveal character/storyline emotions. 
However, Nujabes and other producers and artists who worked on Samurai Champloo managed to convey them in a manner that's still used by lofi hip-hop artists the world over.
Conclusion
Regardless of what genre you listen to, you can always find a great show that has tracks that are bound to be favorites if they aren't already. You can also watch more TV shows that are based on music if you feel like broadening your musical repertoire or just want some fresh music to vibe with. There are music shows that you can enjoy regardless of what mood you're in or what music genre you prefer at any given moment.